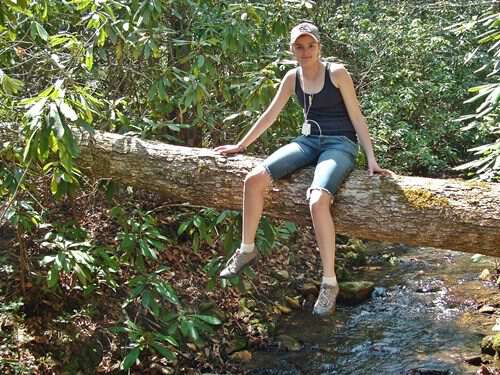 The Blind Pig family has been hiking more than usual this Spring. The above average temps we've had beckon to us all-and on more than a few days we've forgotten chores that needed finishing in favor of heading out the back door into the woods.
You might notice a new addition to our family in the photo-meet Jake. As part of a school program the girls each had to bring home a baby simulator and take care of it's needs. Once you start carrying the baby around and hearing it's cries, it does indeed simulate a baby. Of course tending to it is a lot easier than reality. To settle Jake's fussing-all you need to do is stick the appropriate key in his back.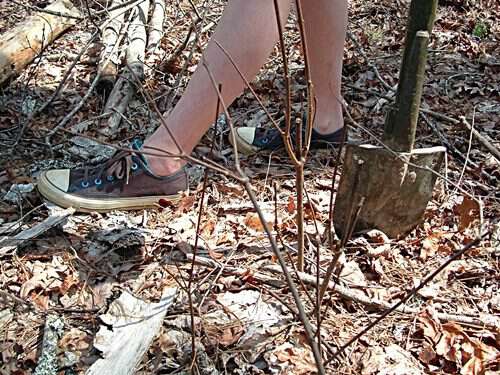 Most of the days-we start walking with no destination in mind. A few times we've headed out for the Pear Trees-but we've yet to make it that far. The Pear Trees are in the last holler before you get to the gap of the mountain-about 2 miles from our yard. Pap can remember the old homeplace when it consisted of a house, garden, fields, Apple Trees, and Pear Trees. The Pear Trees continued to bear fruit up through the 60's. But in my lifetime-the things Pap remembers are faded to a pile or 2 of rocks and a pretty place to eat a picnic or hang a deer stand.
On one of the days, Chitter wanted to go back to the place where we found the sword scabbard. This time there were no "2 running legs" telling her where to find stuff-but she did discover another blue and white piece that matches the one she found previously.
I wanted to go back to Pap's old spring and see if it was still cleaned out from our adventure of finding it last year-it was. And the Daffodils my Great Grandmother planted are still going strong-outlasting the house by more than 60 years.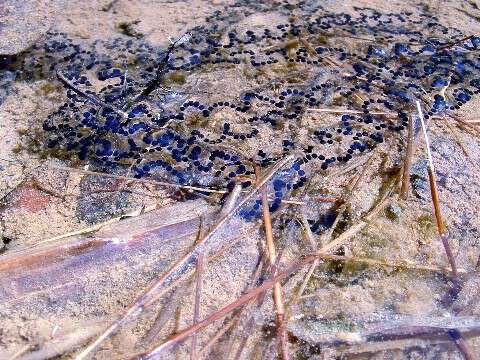 We stopped to exam frog eggs in a wet weather spring that feeds into a huge mudhole.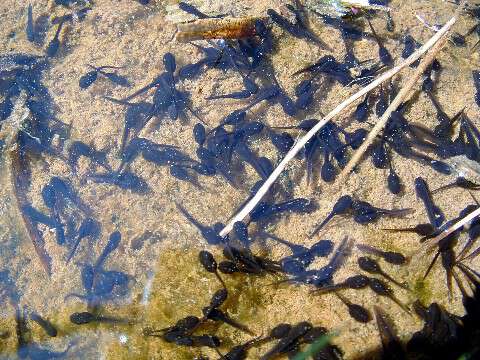 When we marched by a few days later-the slimy eggs had turned to squiggly tadpoles.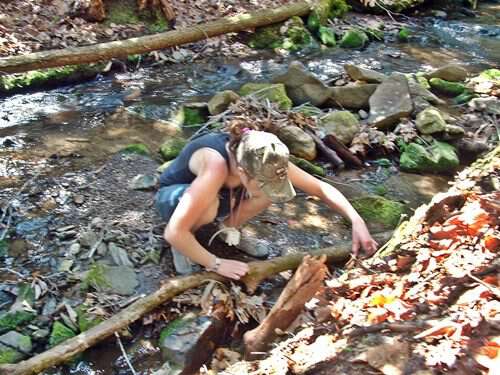 The best thing about our hikes-the hardest decision we have to make is where to cross the creek.
Tipper