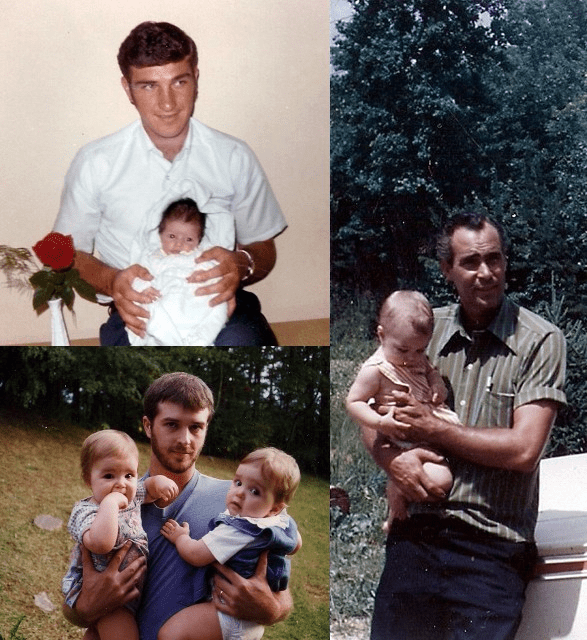 Papaw Tony holding a baby Deer Hunter; Pap holding a baby Tipper; and The Deer Hunter holding Chatter and Chitter when they were just babes.
Father's Day in Appalachia is special dinners with Daddy's favorite cake or pie. It's fathers-young, middle aged, and old-feeling backward and uncomfortable from all the extra attention. Father's Day in Appalachia is gifts of shirts-books-cds-or something as simple as painted rocks from the creek.
In my life, Father's Day in Appalachia is about celebrating the fact that my family is blessed with the best fathers on the planet! Papaw Tony, Pap, The Deer Hunter, and Steve-man am I lucky or what.
Happy Father's Day to all the Fathers who read the Blind Pig-you're pretty special too!
Tipper
Appalachia Through My Eyes – A series of photographs from my life in Southern Appalachia.