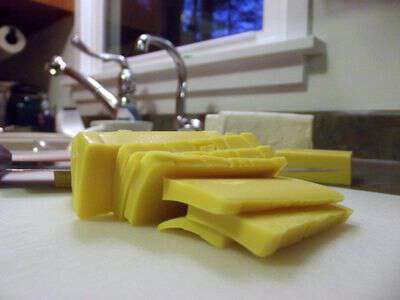 A few years ago, Miss Cindy and I discovered recipes for making laundry detergent. Neither of us mentioned it to the other-but when when we realized we'd both been studying the recipes Miss Cindy decided she'd make a batch for us all to try and she's been making it ever since.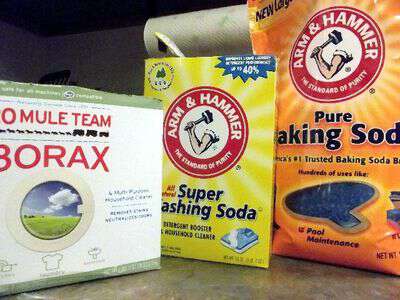 There are recipes for liquid detergent as well as powder (just do a google search and you'll find tons). Miss Cindy chose the powder variety because it just seemed easier to fool with-and to transport since she was making it to share with us.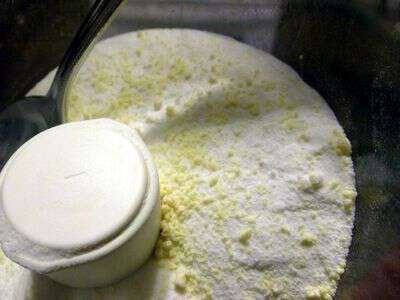 I believe the original recipe called for a bar of Fels-Naptha soap but it didn't take Miss Cindy long to realize you could use any bar soap you wanted. (and you can save all those soap slivers that no one seems to want to use in the shower for the detergent)
The recipe amounts are simple to increase-so if you want to make a huge batch at a time like Miss Cindy does its easy peasy.
Laundry Detergent
1 cup borax (20 mule team)
1 cup baking soda
1 cup super washing soda
1 bar soap (Fels-Naptha or other)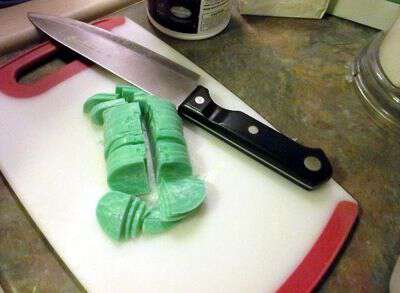 Once you get the soap chopped it's as simple as mixing all the ingredients together. Miss Cindy chops her soap up into pieces first;
then she throws the soap pieces into a food processor and pulses them till they are like crumbs. All that's left is to mix the other ingredients and you're done!
It takes 2 tablespoons of homemade laundry detergent for a full load-and you can adjust the amount for smaller loads.
The detergent cleans well, stores well, and costs much less than store bought detergent.
Tipper