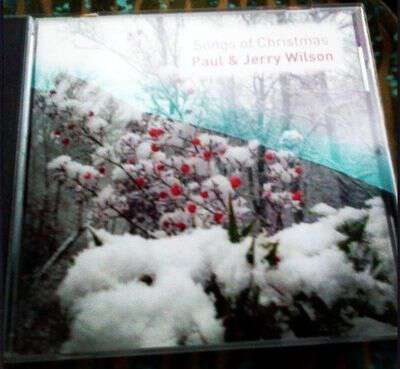 It's Christmas in my car. A couple of years ago, Pap and Paul put out the cd Songs of Christmas-a few of you probably remember it. The cd was a huge success-it completely sold out.
The first cd had 8 songs on it; Paul never felt like that was enough. After the success of the first cd, he decided he wanted to produce another Christmas cd, but instead of starting completely over he added more songs to the original cd. After over a year of recording, mixing, re-mixing, and re-mixing we finally got the finished cd in our hands about 3 weeks ago and since then-I've been listening to it pretty much nonstop. It was totally worth the wait-the cd is outstanding.
The new release of the Songs of Christmas cd has 7 additional songs on it-for a total of 15.
Joy to the World
It Came Upon the Midnight Clear
O Little Town of Bethlehem
Away in a Manager
Good Christian Men Rejoice
Silent Night
The Little Drummer Boy
The First Noel
What Child is this?
God Rest Ye Merry Gentlemen
Hark! The Herald Angels Sing
The Friendly Beasts
Jingle Bells
We Three Kings
Oh Come All Ye Faithful
Do I have a favorite? It's too hard to choose! Even in the 8 songs from the first cd it was tough to pick a favorite-O Little Town of Bethlehem has always been one of my favorite Christmas songs; Good Christian Men Rejoice has such a hopefulness about it; and the two of them make Away in a Manger sound like a lullaby.
The 7 additional songs are just as hard to choose from as the first 8. What Child Is This? gives me chills every time I hear it; Jingle Bells makes me pat my foot and think of Christmas morning; and We Three Kings is breathtakingly beautiful in a way that makes me disbelief someone (some 2 ones) from my family played every instrument and sung every word. If you don't believe me-listen for yourself-
Wish you had one of the cds?
You can go here-Pap and Paul's Music to purchase a cd.
Tipper