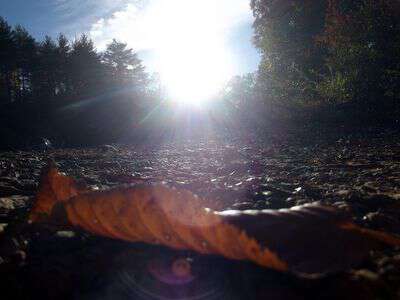 I spent most of Saturday cleaning up around the yard. I picked the few remaining peppers-tomatoes-and watermelons, pulled up the plants from my raised beds, put away my handy dandy tomato stakes, rolled up the waterhose, swept off the porches, and cut back one flower bed.
I've been hearing about Frankenstorm all week-and while we don't expect any of the storm-cold weather is on its way to western NC with forecasters calling for low 30s here over the next week.
As I worked outside I thought of the times I used to help Granny do similar tasks this time of the year. One blustery fall day I told Granny I felt like Laura from Little House on the Prairie getting ready for the Long Winter. She thought that was so funny-she still mentions it every once in a while.
Sandy, a Blind Pig reader, emailed me last week asking what I knew about Indian Summer. I've heard the term used for the type of fall weather we've had over the last few weeks or so: cool mornings-with warm sunny afternoons.
Seems like I remember an elementary teacher telling my class the pilgrims coined the term to describe the stretch of warm fall days which the Indians used to harvest their crops and the bounty of the land as they prepared for winter. I haven't a clue whether that's true or not-but I am pretty sure this weekend was my goodbye to Indian Summer.
Tipper
Appalachia Through My Eyes – A series of photographs from my life in Southern Appalachia.