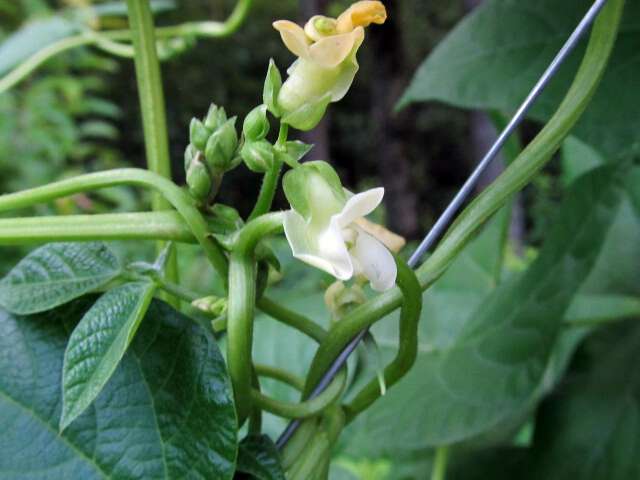 A few days ago I received the following email from Blind Pig and The Acorn reader Sue Simmons:
Tipper maybe you can solve this mystery for me we had  beautiful green beans in bloom, staked, and they were six feet tall. We went out to look at the garden and all the leaves were off, looked like they had been cut off very clean. The blooms were still there pretty as could be no leaves. A week or so later beans were beautiful with lots of green leaves, next day all leaves perfectly clipped off. We have two green beans, one for my husband and one for me. We looked for deer tracks but didn't see any and no bugs of any kind. What has happened here?? Maybe you or your readers can solve this mystery. Your comments will be appreciated.
My first thought was that rabbits ate Sue's bean leaves, but then I realized she said they were six feet tall so I hope there's no rabbit that tall walking around! Could it be a bird of some sort?
If you have any guesses at what could be eating Sue's bean leaves please leave a comment and tell us about it.
Tipper