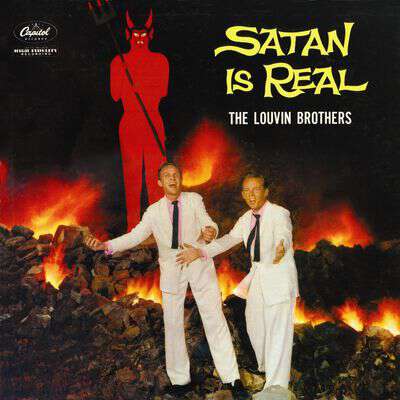 In my opinion, the Devil, takes first seat when it comes to scary tales-stories-and songs in Appalachia. He is also found sprinkled around our language. There are sayings like:
The Devil and Tom Walker: which is used as an exclamation showing surprise
Up jumped the Devil: said after a mischievous or mean act has taken place or when someone who is disliked suddenly shows up
The Devil take the hindmost: sorta like saying "I'm gonna take care of myself and mine and who cares what happens to the rest.
The Devil takes care of his own: said when evil doers seem to prosper
Between the Devil and the deep blue sea: you're in trouble and it's most likely your fault
Get behind me Satan: comes straight from scripture-but often said in a teasing way when someone is trying to get you to do something you shouldn't
Give the Devil his due: even if someone you dislike accomplishes something-you have to give him his due (this one has been around since Shakespeare used it)
If you sup with the Devil you need to use a long spoon: (this one is as old as the Canterbury Tales)
Full of the Devil
Then there are words like:
Dust devil: when the wind moves in a tight circular motion across the ground
Devilish: aggravating or despicable
Devil's apple: may apple
Devil's brew: liquor
Devil's footstool: a large mushroom
Devil's snuffbox: puffball full of dusty spores
Devil: to tease or aggravate
I'm positive I missed both sayings and words-please leave a comment if you think of any others!
Tipper