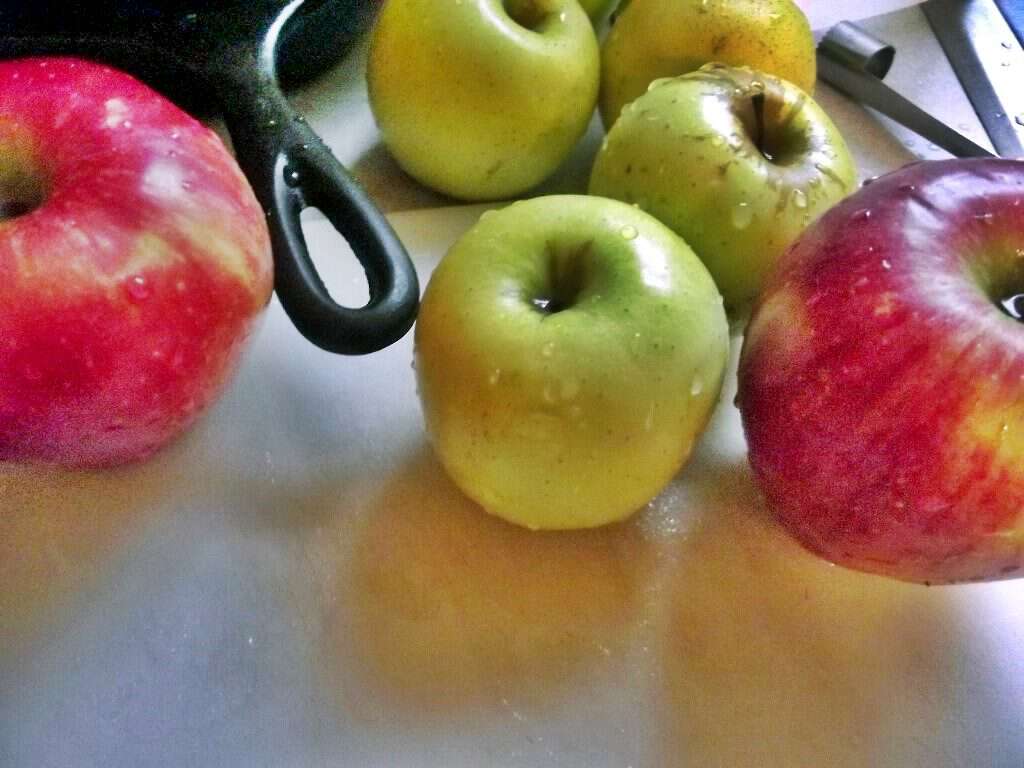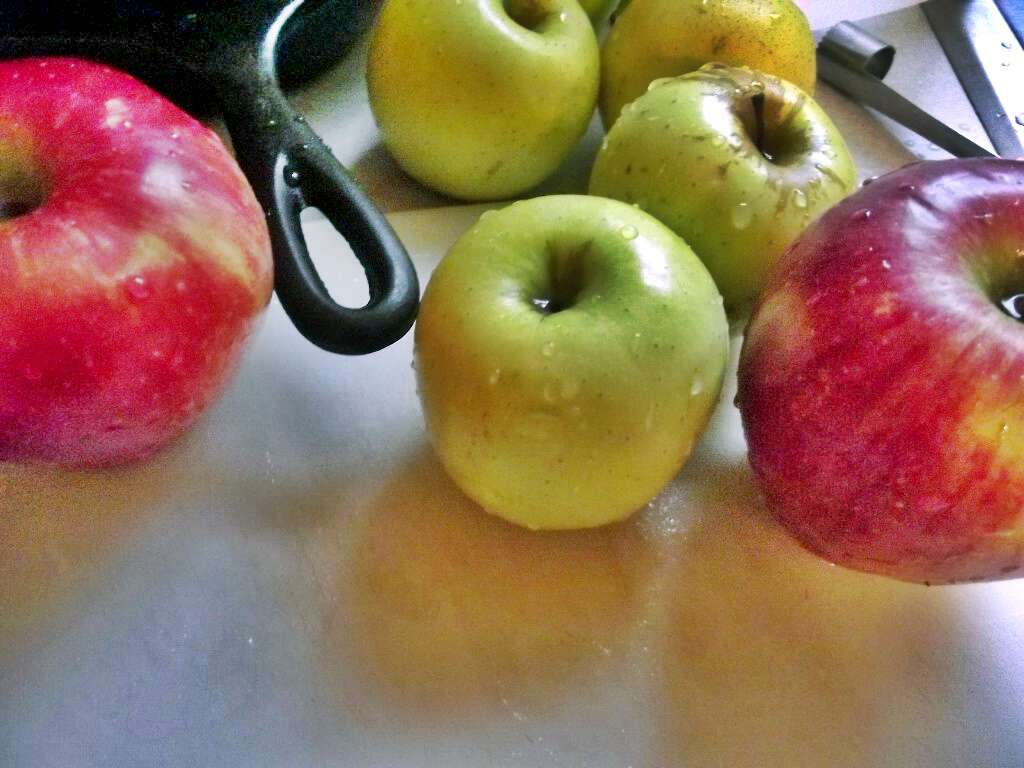 Remember a few days ago when I asked you for your apple cider recipes? The recipes shared by Blind Pig readers got me to thinking using whole apples would for sure make my merry brew concoction taste more like apple cider.
I decided to look in my other cookbooks before I added apples to my original recipe, and I found the most interesting apple drink in my favorite Appalachian Cook book: Sidney Saylor Farr's More Than Moonshine.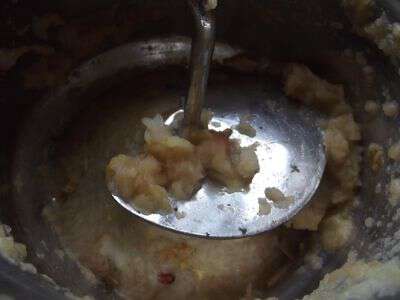 Ms. Farr said the recipe was given to Marjorie Malicote by a woman in East Tennessee who was over a hundred years old.
The recipe calls for: 8 roasted or baked apples, 1/2 teaspoon ginger, 1/2 teaspoon nutmeg, 1 quart of ale, and honey to taste.
I didn't have any ale on hand-so I substituted a quart of apple juice for it.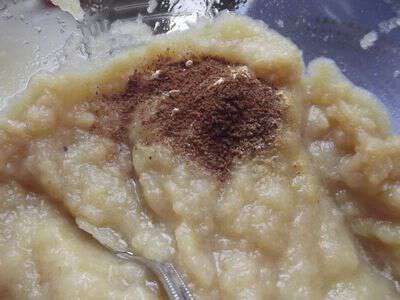 I baked the apples for almost an hour at 350. The recipe said to put the apples through a strainer or sieve. I threw them in my food mill and ended up with applesauce.
I figured I was too far invested to give up at this point but I was wondering how something so thick could end up liquid. I added the spices and the quart of apple juice. I poured it all into a pot and let it come to a simmer. The recipe said to let it simmer over a hot fire, but not boil.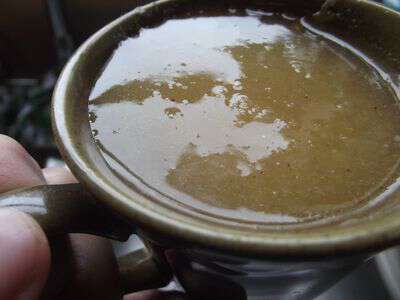 At first taste I knew that I liked it better than my mixed up version of Merry Brew, but I knew it had to please the girls too. They both said it wasn't sweet enough. I was debating on adding sugar when I suddenly remembered I left out the honey.
I added 3 tablespoons of honey and we all agreed it was just right. The mixture is a little on the thick side. I would say the texture is similar to a milkshake.
I googled Lambs Wool to see if anyone else had ever heard of it. Turns out it is the traditional drink for 12th Night, the eve of Epiphany.
Tipper