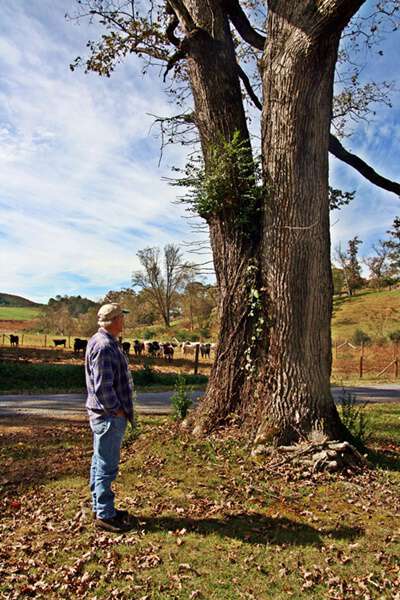 ser·en·dip·i·ty
noun
the occurrence and development of events by chance in a happy or beneficial way.
——-
Chitter has been helping the John C. Campbell Folk School organize their archives for the last several weeks. Most every day she comes home excited about something she discovered as she worked. As you might imagine the folk school has a wonderful collection of carvings from the famed Brasstown Carvers. Chitter has become slightly obsessed by the carvers and is even trying to learn to carve herself. She stumbled upon a few of Hazel Dockery's carvings at a local antique store and you'd have thought the girl found gold in the Stamey Branch.
The Wilson Brothers have a rich history with the folk school and because of it they show up in the archives quite often. One day as Chitter sorted tapes she discovered there's an interview with the duo. She didn't get to listen to it, but at least we now know its there.
All the music recordings and photos of performances are really cool and its heart-warming to know the school documented so much of The Wilson Brothers' music. But the best discovery she's made thus far is the photo at the top of this post.
The first photo she showed me that she found that day was of me. It wasn't a very good photo and since I'm on yon side of an old house it took me a few minutes to figure out that it was me. Just as I was wondering how in the world the photo ended up in the folk school's archives she showed me the photo of Pap by the giant old oak that used to stand at the first house on Mason Road. Once I saw the picture of the tree I knew where the photos had come from.
Several years ago a sweet lady named Anna worked at the folk school and she asked if Pap would take her around to some of the oldest houses in Brasstown that he could remember from his youth. Of course I tagged along.
We had a great time and I snapped photos like crazy. My camera wasn't the best in those days and most of what I took was so blurry they were unusable. I have no memory of Anna having a camera with her, but obviously she did.
I don't think I could have staged the photo of Pap any better. Rolling hills in the distance, beautiful skies, curious cows, the old oak, and Pap looking back in time as he told Anna and me about the places we visited.
I thought about having the photo framed and giving it as a Christmas gift to Granny, Paul, and Steve, but in the end I couldn't wait to show them and gave each of them their own copy. Paul said he was going to put it in a frame and set it on his desk. Granny said she wanted her's hung on the wall. I'm sure Steve and I will come up with a special place to display ours as well.
Tipper
Subscribe for FREE and get a daily dose of Appalachia in your inbox