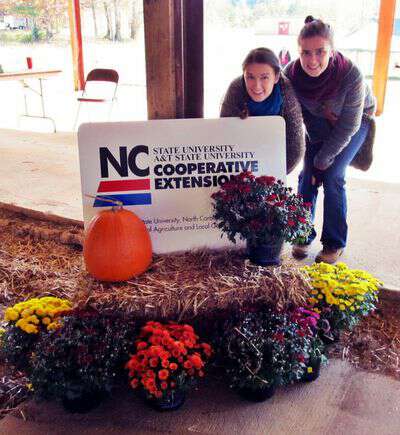 Over the weekend, The Pressley Girls performed for the Cherokee County Office of the NC Cooperative Extension at Mountain Folk Center Day.
The Cherokee County Extension Office is trying to revitalize the Mountain Folk Center. The facility is located west of Murphy and hasn't been used much in recent years.
When I was about middle school age one of my closest friends lived at the Mountain Folk Center. Her step-daddy was the caretaker. My friend Tracy, her brother Doug, and I would sometimes sneak into the big arena and run around like we had horses or gather inside one of the buildings where they sold stock and pretend we were running the place.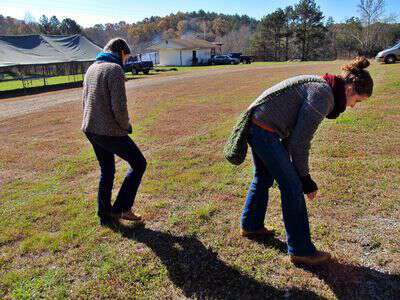 The girls were the first act of the day. We got there a little early to make sure everything was set up and ready to go. As usual, Chatter and Chitter had no problem finding something to do until show time. Instead of tuning up or going over songs they discovered the grass was teaming with crickets-and tried their best to catch them.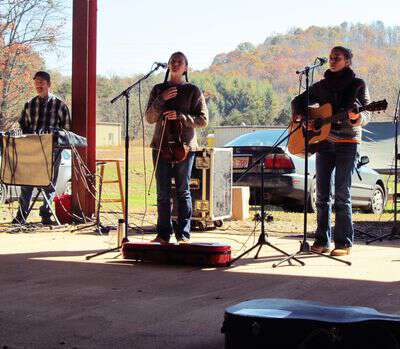 The girls did a mighty fine job if I do say so myself. I believe part of their success was due to the excellent sound man. (THANKS Mitchell!)
Chatter and Chitter were blown away by a couple who came all the way from Gainesville GA to see them. The nice folks saw them play at Don Carter Park and liked what they heard enough to come see them again. How cool is that? Very.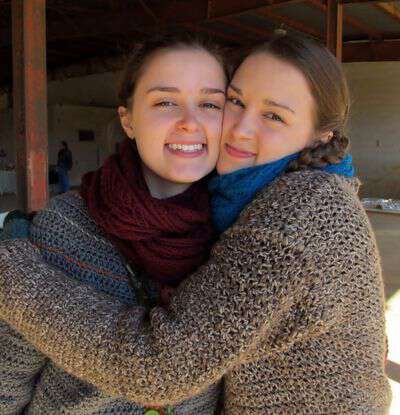 If you made it out to see the girls at Mountain Folk Center Day or if you saw them that night at the Martins Creek Community Center-thank you. We truly appreciate your support!
Tipper