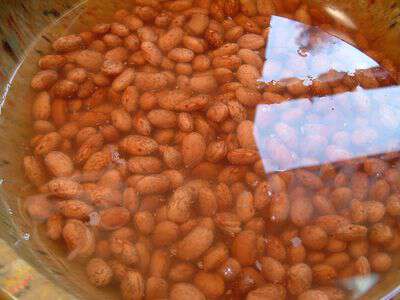 A few weeks ago, Gracie left this question on the Blind Pig:
"My husband was just telling me that his grandfather used to "soak beans in the earth" when they'd go camping, before he cooked them. He'd wrap them in burlap and bury them in a hole he dug in the ground. I thought he might be sprouting them but apparently it was only for a day or so before he cooked them, which probably isn't long enough to sprout. Has anyone heard of this?"
I'm assuming the question is about dried beans.
My experience with cooking dried beans involve letting them soak over night or parboiling them just before cooking.
I suppose soaking beans in the earth could be just another way to soak them. Do you have any answers for Gracie's question?
Tipper