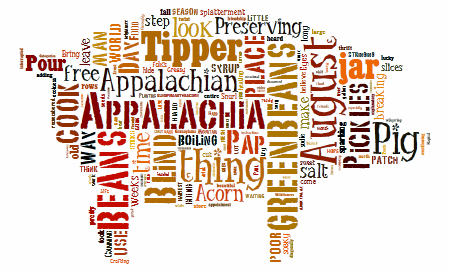 Every January I take a look back at what I've written during the course of the year. It helps put things in perspective for me. I'm always surprised at the various subjects I wrote about, many of which have completely fallen through the cracks of my mind by year end.
I've listed my favorite posts for each of the last 12 months below (if you want to revisit any of the posts-just click on the colored word link).
January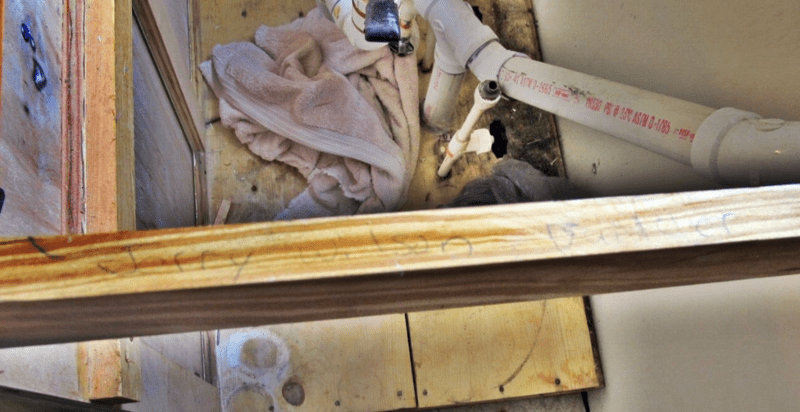 Appalachia Through My Eyes – If Cabinets Could Talk is my favorite post from the first month of 2015. Funny that I would pick it, since our kitchen renovation still isn't complete and many things still need to be fixed on our aging house.
I believe it's my favorite because it speaks of folks who know how to work with their hands; folks who are practical enough to use things that are handy-like figuring materials needed on boards that will be hidden. And of course it speaks of home and what a blessing it is to have a home.
February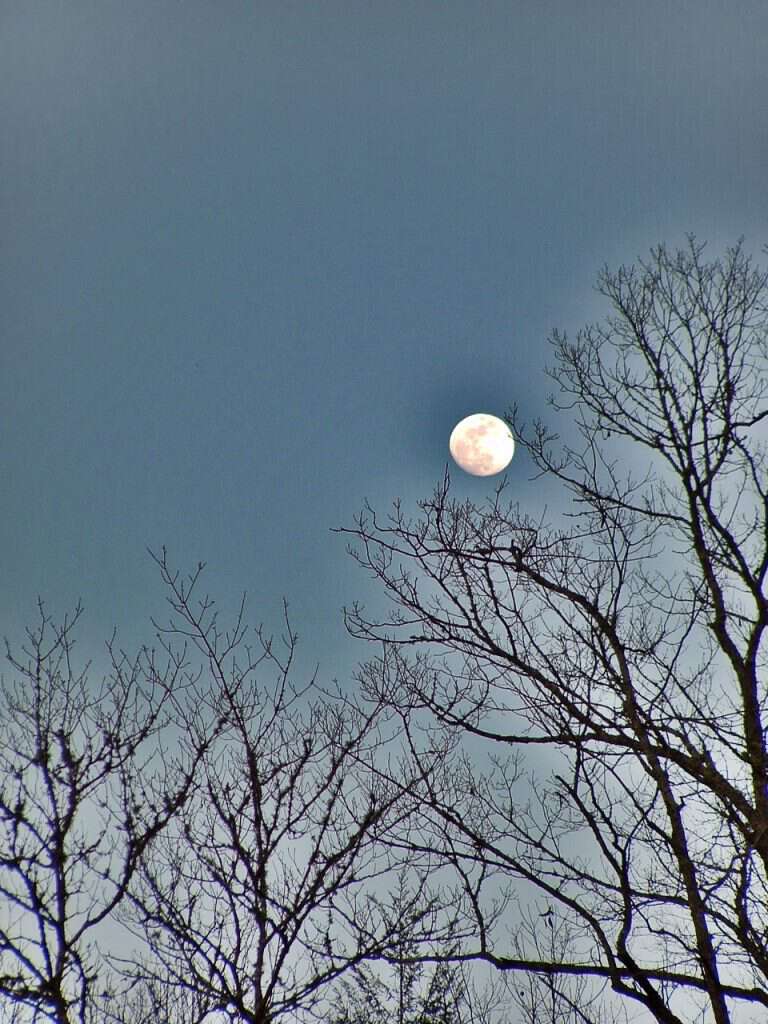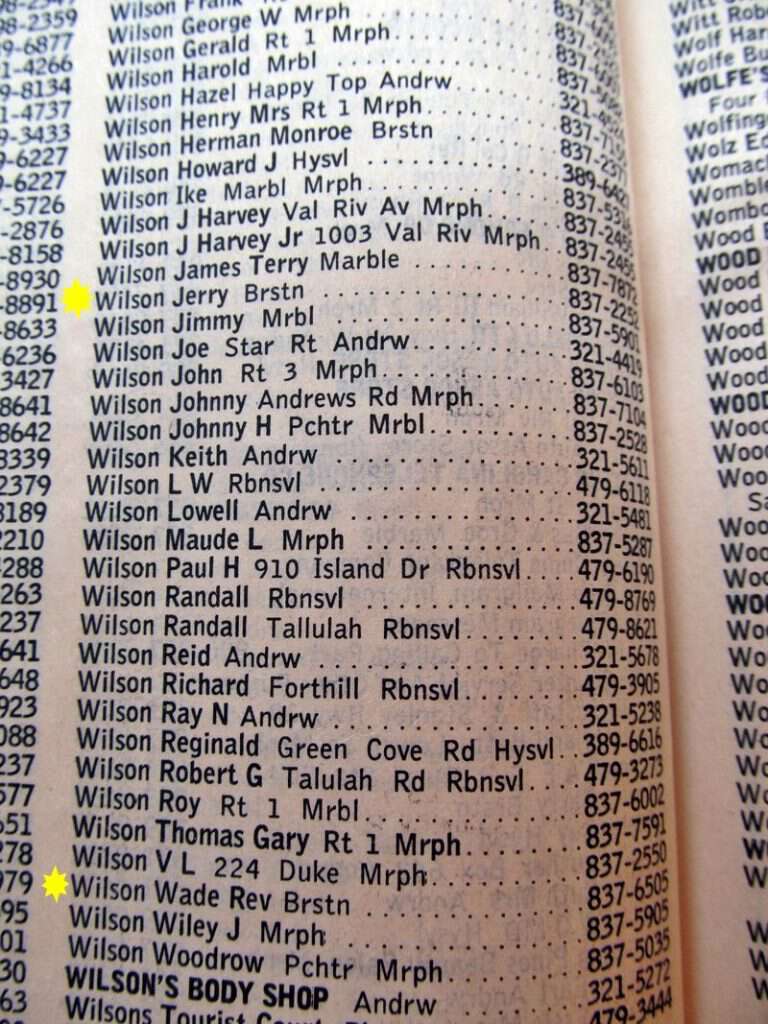 I couldn't narrow my favorite down to one post for the month of February, so I settled for two.
Universe Of Wonder And Glory is still running around in my head and our community is still mourning the loss of three fathers.
How Long Have You Had Your Phone Number? I'm still awed by finding the old phone book with Mamaw and Papaw's number in it.
March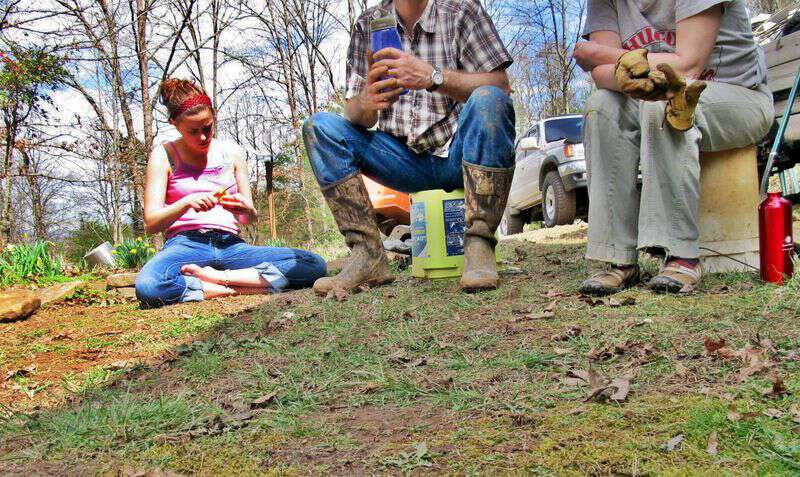 Getting Ready For The Garden was my favorite post for the month of March. Preparing for the garden is a chore full of hopefulness and I'm already dreaming about getting ready for this year's garden…although I am hoping for at least a snow or two before it's time to start.
April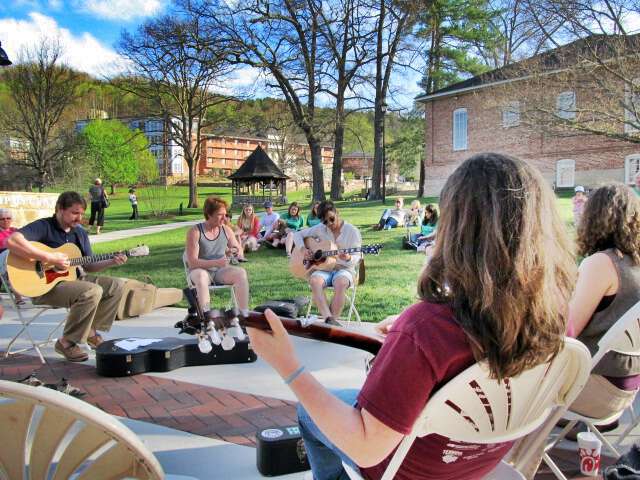 Appalachia Through My Eyes – Music On A College Campus is my pick for the month of April. Some people would have you believe colleges are nonexistent in Appalachia. It makes me happy to prove they're wrong.
May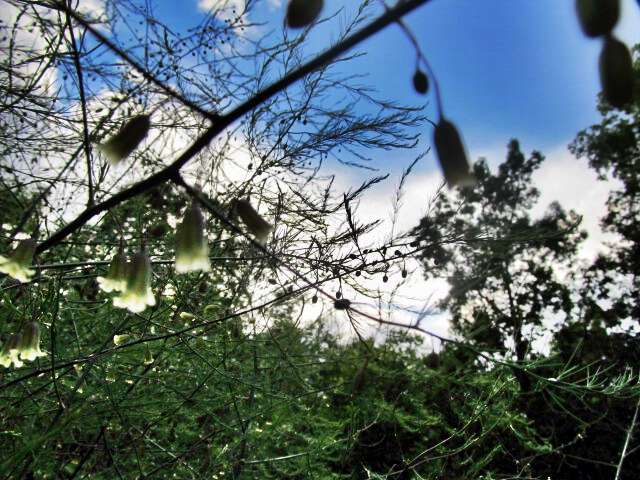 The month of May was full of worry, wonderful blessings, and true thankfulness. Worry over Pap; the blessing of his recovery; and true thankfulness that he was going to be ok and that so many people reached out to pray and care for him. My favorite post for the month reflected all of the emotions I was feeling: I Could Be A Hermit.
June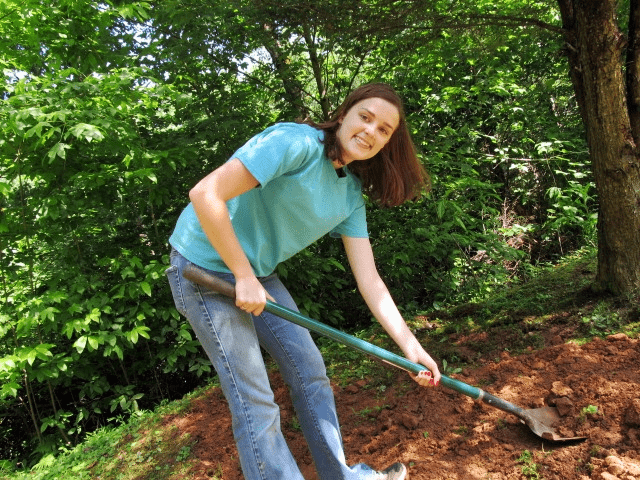 I still can't believe the girls buried their own time capsule. How could I choose any other post for the month of June? Chatter And Chitter's Time Capsule
July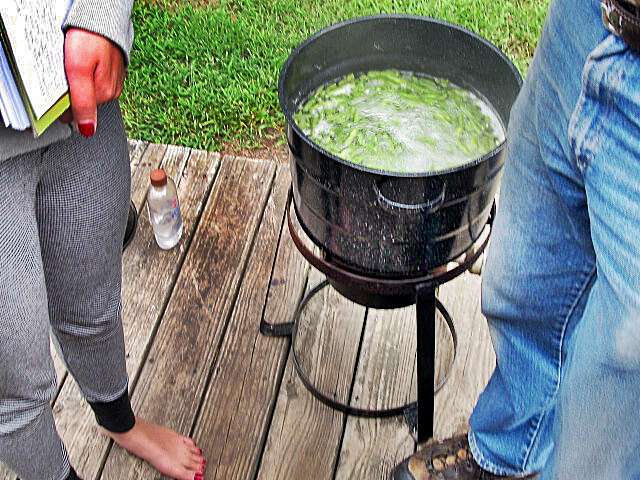 I started posting my 5 Things series in July and I do believe the first of the series is my favorite for that month: 5 Things
August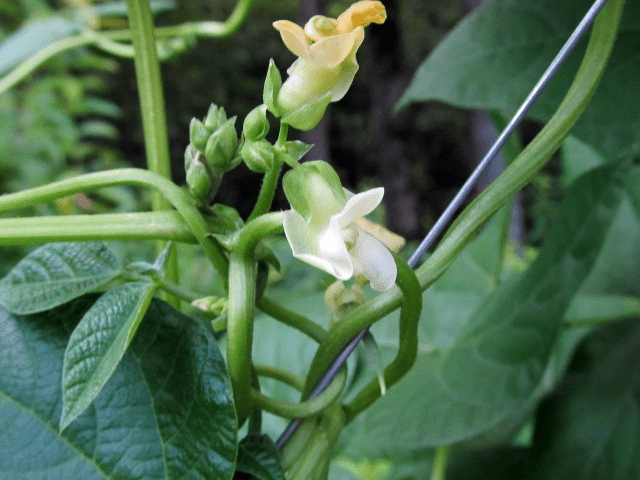 Let's go to the Bean Patch – It's a Magical Place was my favorite post for August…actually it's one of my favorite posts EVER. The bean patch really is magical.
September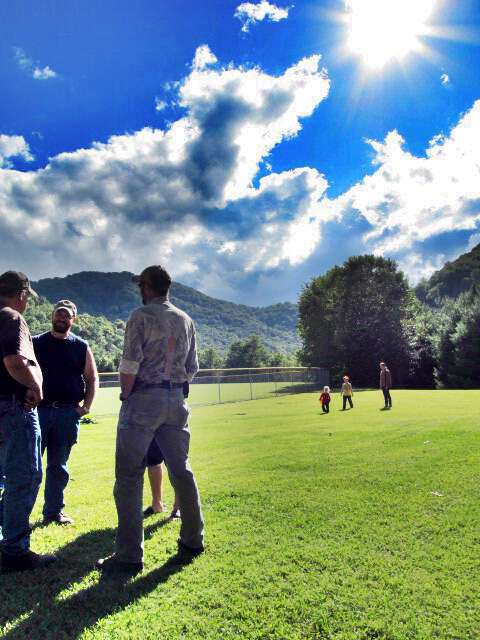 The post The Old the Young the Middle – In Appalachia still makes my heart soar. The post shows what life is supposed to be like for all of us…across Appalachia and beyond to all corners of the Earth.
October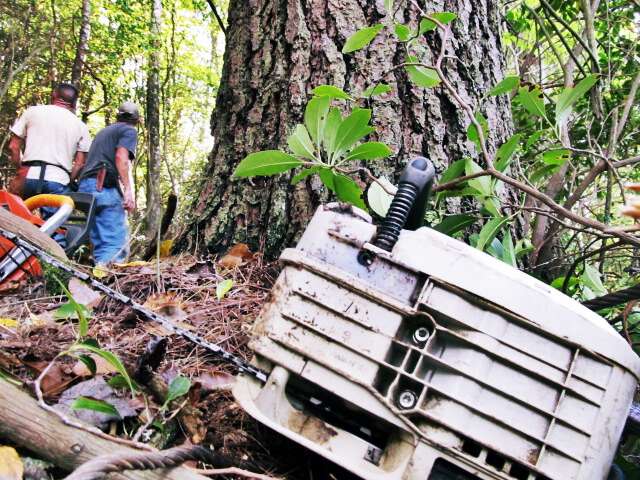 The Smell of Loggers post started me down a whole series about logging. Much of the series related directly to my life and the rest of the logging posts came from the book Dorie: Woman of the Mountains.
The smell of wood cutting will always make me feel safe, loved, and comfortable-it's a smell of home-that's why I chose The Smell of Loggers as my favorite for the month of October.
November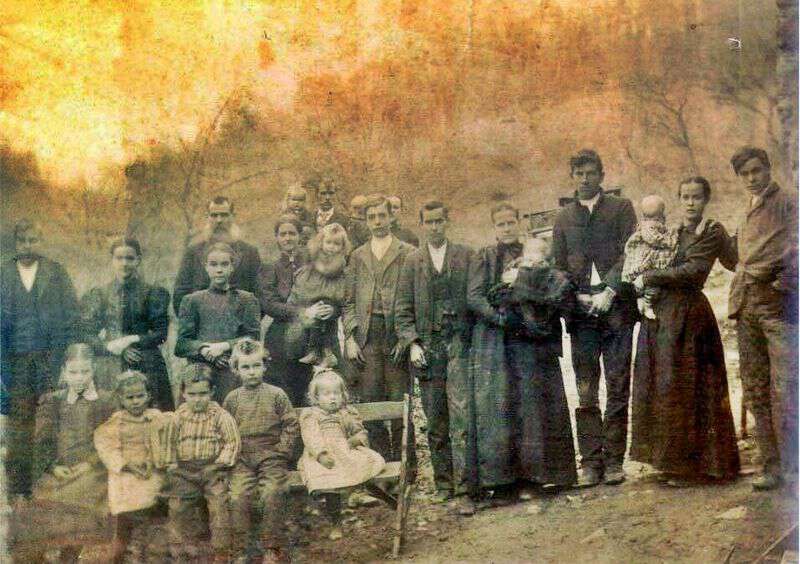 I'm still being mesmerized by the old photo of the Colemans in 1902. As I look at the photo I still wish I could go back and tell them the Coleman family line shares a special kinship today-especially Frank and Carrie's descendants; that those facial features are still showing up and looking pretty good all these years later; and that four, five, six, and even seven generations later-some of us are still right here where they left us. My favorite post for November is The Colemans in 1902.
December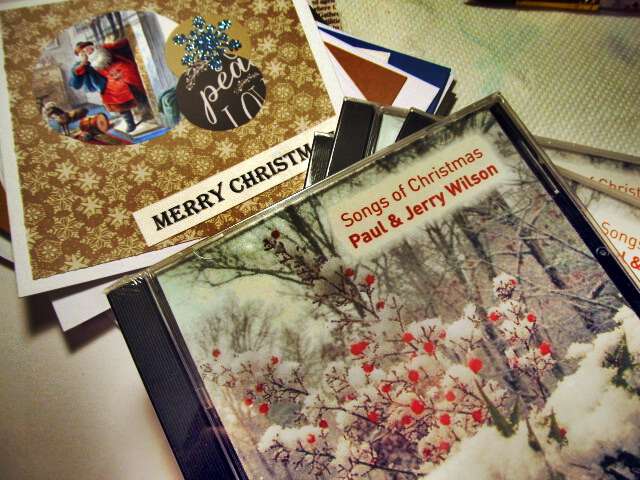 My pick for December was an easy one: Christmas Music from Appalachia all the Way to Argentina. I'm still blown away by José's video. It symbolizes good will from Appalachia all the way to Argentina AND it clearly shows my endeavor of celebrating and preserving my rich Appalachian Heritage and Culture is working.
2015 was a great year for the Blind Pig & The Acorn.
I'm very thankful for each person who reads the Blind Pig & The Acorn-for without you there'd be no reason to write.
In a few days I'll share whats on the horizon for 2016, so be sure to drop back by if you can.
Tipper