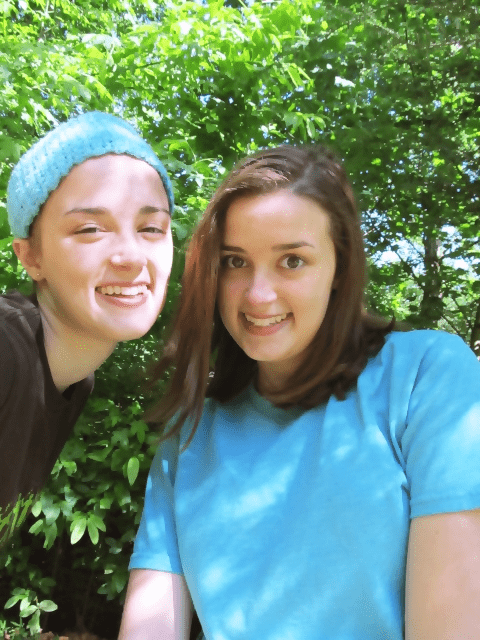 A couple of weeks ago these two jaybirds decided to bury a time capsule. They did it while I was at work, so I didn't know about it until I came home to a newly dug and newly covered hole in the backyard.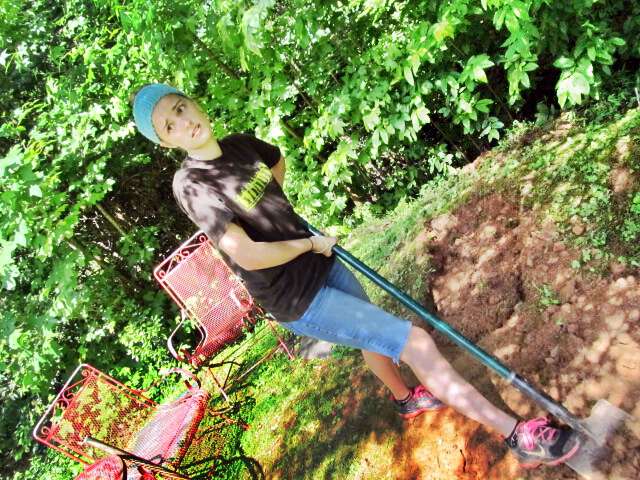 The girls know the value of documenting something of this magnitude-after all they are my daughters.
They took tons of pictures-even if some of them are in an impossible to correct sideways position.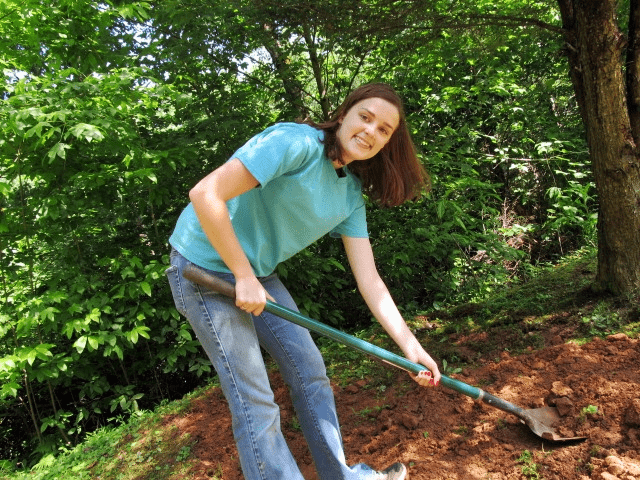 I did know something was up that day-although I would never in a million years have guessed it was the dedication of a time capsule.
Chatter called to ask where my rubber stamp ink pad was. I told her I didn't think I had one anymore and if I did I hadn't a clue where it was at.
When I asked why she needed an ink pad her response was "I don't want to tell you, its a surprise." I'll admit I figured she was making me a card and in a totally mean spirited manner I thought "Oh my goodness if you want to help me don't make me a card clean my house!"
Rest assured, I felt the appropriate amount of guilt once I saw my sparkling clean house and discovered the real reason she wanted the ink pad was to put a print of Ruby's paw in the time capsule.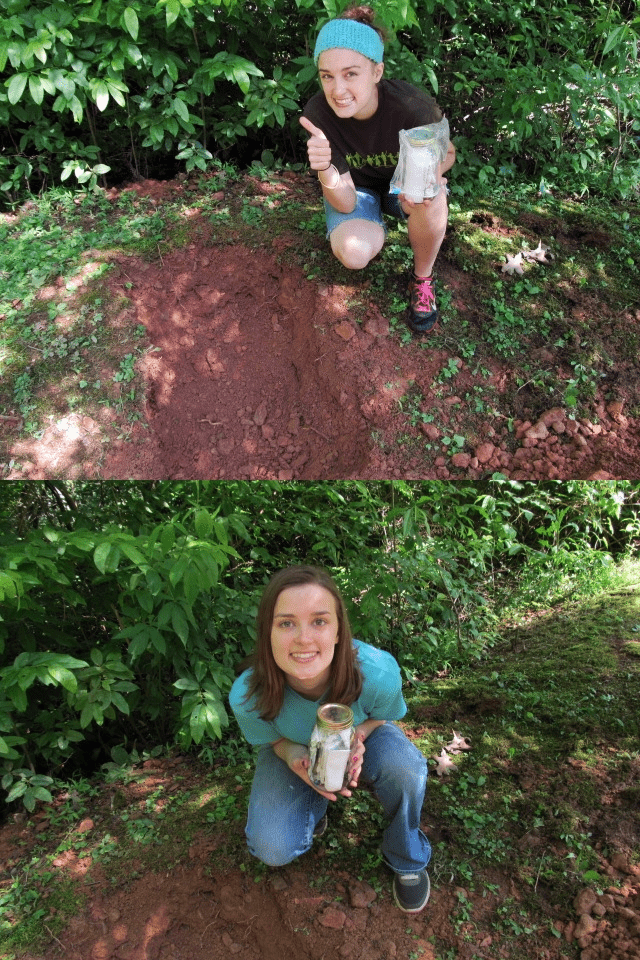 The girls went down to Pap's to find some old coffee cans to put their stash in-Pap quickly advised them a coffee can would rust and suggested canning jars for their mission.
So what did they put in them? Chatter wrote herself a letter full of goals she wants to accomplish in the next 40 years (that's how long they're going to wait to unearth the jars), Chitter wrote herself one too-but she wouldn't tell us what was in her letter. They included the paw print of Ruby, a few trinkets, and unbelievable to me Chatter put Wilson in there!! If you don't know the story of Wilson go here-it really is a must read.
Tipper