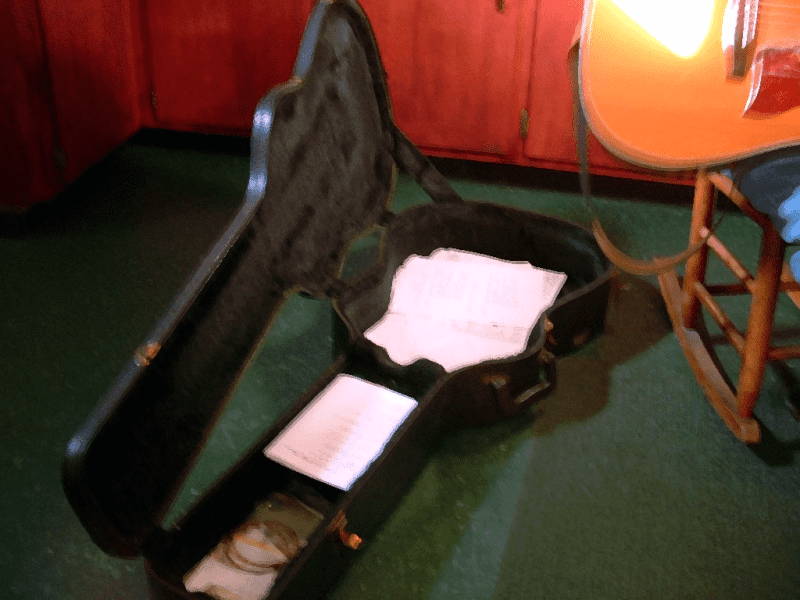 The old song Angel Band enjoyed a resurgence in popularity after the success of the movie O Brother Where Art Thou and it's soundtrack (Pap says bluegrass music needs to get themselves another movie). I was already familiar with the song-having grown up hearing it in church and at home. But the movie introduced the mournful tune and words to many folks who'd never heard it before.
I wrongly assumed the song was an old southern gospel standard. Once I realized it wasn't in any of the Hymnals I have, I went to my favorite place to search for song related information: The Mudcat Cafe.
Reading through the threads related to the song I discovered the song is much older than I thought. A forum commenter called Uncle Jacque offered this:
My earliest example of "Angel Band" appears in a late 19th Century Hymnal as "The Land of Beulah" and is noted "As sung by the late Bishop MORRIS", credited to "Rev. Jefferson HASCALL 1860 – Wm. BRADBURY, by per."
A few other threads also mentioned Angel Band was once called The Land of Beulah. Calling the song The Land of Beulah seems crazy to me-but I know well and good old songs are often called by different names depending on who it is performing them-just like the words of old songs are also often changed depending on who's doing the singing. For example when The Blind Pig Gang does Angel Band-we change a few words here and there and even change the order of the verses-I'm guessing its because thats the way Pap or Paul learned the song.
Give our version a listen and see what you think. On the day I filmed the song we had a full house for our Sunday afternoon pickin and grinnin in the kitchen session-you might even notice a new face (there are 3 more of us there-but not in the camera frame). Paul joked this would be our 3 mandolin 4 guitar and 1 bass version of Angel Band.
I've always had a special interest in Angels-I suppose that's why I chose to paint them for so long. In the years since my Papaw Wade died (getting close to 20) I never hear Angel Band that I don't think of him. Its not that it was his favorite song-I don't even know if he liked it. It's the words in the song "Oh come Angel Band come and around me stand" that make me think of him.
Papaw had a prolonged illness before his death. He knew and we knew-that he was indeed nearing holy ranks of friends and kindred dear. During that time we all took turns staying with him. His bed was in the living room-and was positioned where he could see down the road. One day when I was there he asked me who the 2 men at the foot of his bed were-I said "Papaw there's nobody there" but he insisted there was.
When we asked him about the men-he said "2 men come up the road, in the door, and stood at the foot of my bed and then went back the way they come." We asked if they spoke to him? He said "I couldn't understand them-they talked but their mouths didn't move."
Most folks would say the men were a figment of a sick man's imagination-me I say they were part of his Angel Band.
Hope you enjoyed the history-and the music!
Tipper