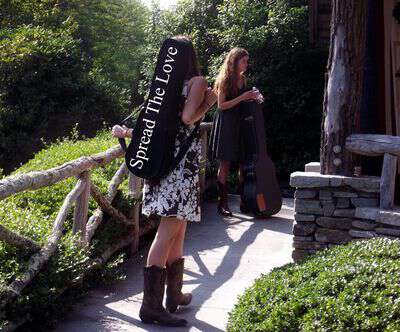 It's time to spread the love for the month of June. Each comment you leave truly makes the Blind Pig a better place to visit-and I thank you!
Janet, Just Jackie, Miss Cindy, Brenda Kay Ledford, Osagebluff Quilter, Warren, David Templeton, Martina, Glenda Beall, Fencepost, Rick's Whitetail Woods, B. Ruth, Vicki Lane, Eva Nell Mull Wike, Ph.D., Wanda, Lynn Legge, Pat in East TN, Jen, Sandra, Sheryl Paul, Kenneth M. Roper, Anastasia, Mike McLain, Nancy Simpson, Mamabug, Kat, Lonnie Dockery, Canned Quilter, Jim Casada, Don Casada, Charline, Bradley, Uncle Al, Teresa, Luann, Ethel, Melissa P Misplaced Southerner, Wanda Devers, Donna W, PinnacleCreek, Suzi Phillips, RB, Lise, Mary Shipman, Shirla, Glynda, Sue Crane, Gary Powell, Baking Barb, Charlotte, Elizabeth K, Susie Swanson, Wayne Newton, NCMountainWoman, Tea4Too, Ron Banks, Tim Mc, Nancy M., Brenda 'Okie in Colorado, Carol Isler, Bill Burnett, Madge, Kimberly, Ed Ammons, Ethelene Dyer Jones, Patty Hall, Karen Larsen, Linda Kerlin, Alica Happily Married To The Cows, Sandy Kalvaitis, Belva, Larry Proffitt, Darlene LaRoche, Jen Y, Dale Anderson, Pamela Moore, John, Marianne, Paul Certo, Bob Aufdemberge, Dolores Barton, Rachelle at Nanatahala Farms and Nursery, Angie Siddall, Kathryn Magendie, Judy Mincey, Sallie Covolo, Garland Davis, Tim Cuthbertson, Clint, Carol Killian, Quinn, Steve, Bill Dotson, Granny Pam, Susan Casada, Marylou Sweat, BF, Gorges Smythe, Jeanna Morgan, Richard Beauchamp, Charles Ron Perry Sr., Dorothy, MmWriter1, Special Ed, Sally K- North Coast Muse, Mary Rutherford, Aunt Ruth, Lewis, Julie at Elisharose, Barb Johnson, Rose C, Laura Williams Musing,  Paul from Saltcreek Life, Granny Sue, Dorothy Sanderson, Laurie Stone, Stephen Ammons, Barbara Gantt, Jose' Luis, Smallgood, Joe Mode, Joy Newer, Jackie at Syrup and Biscuits, Peggy Lambert, Cheryl Soehl, Rush, Charlotte Woody, Sheila Bergeron, Rooney Floyd, Sandy, Harold Ammons, Cyndi, Connie Arnold, Stephen Hummel, James, Barbara Taylor Woodall, Leo at Cottage at the Crossroads, BJ Moore, Tulsa Jack, Dusty, Ruthie Miller, Sunni Green, John Dilbeck, Wanda, Leon, Gatlinburg Travel, NormaJean Nelson, Tiger, Jerry Finley, Robert Loftis, Phyllis, Sandy Carlson, Robin Naneix, Brian Angell, Ken and Jan Kuhlmann, Judith Curry, Halyna, Marilyn Shank, Michael, Tony Maynard, John Reese, Paula Rhodarmer, Sam Ensley, Lisa at Two Bears Farm, Penny, Darlene Debty Kimsey, Jennifer In Or, Nancy L. Sparks, Jolie at Actin' Up With Books, Desi, Missy Steiger, Deborah Stroup, Lydia B, Jo S. Kittinger, Wilma Acree, Cindy Boggs, Kerry Aradhya, Sherry Whitaker, Dave, Donna Godfrey, Marcia Campbell, Carol Blanton, Bob and Inez Jones, Garthea Henson, Charles Fletcher, Dedra, Nina Chastain, Art Murphy, Debora Worley, Leigh, Jessey, Mama Crow, Howland, Jerry E. Beuterbaugh, Paula, Greta Koehl, Carynverell, Bob Dalsemer, Gordy, Bro. James, Kay Dallas, Shannon, Marilyn, Pollie Robinson, Bobbyredsgirl02, and Judith.
—————————
Recently, I made the best bread and butter pickles I've ever made-actually I think they're the best I've ever tasted too. I thought a small jar of them would make a dandy prize for the month of June. And the winner is…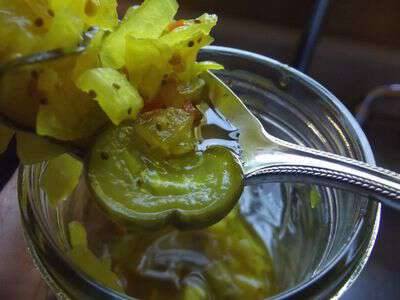 Barbara Gantt! Hope you like pickles Barbara 🙂
Don't forget to click on a commenter's name above and go for a visit (all the ones in orange have a website of their own) I know you'll be glad you did!
Coming soon-the recipe for the pickles!
Tipper