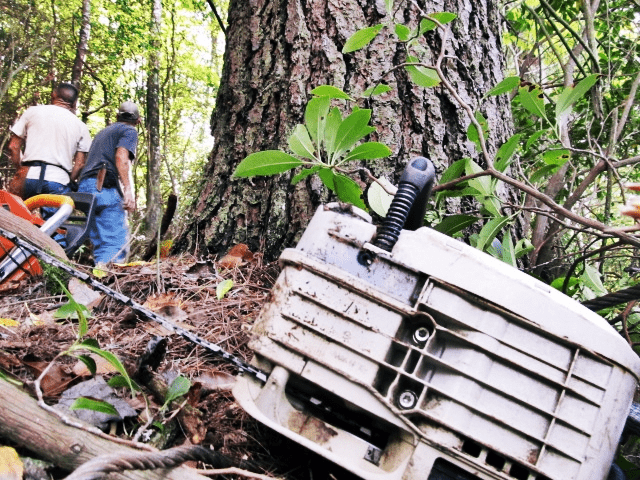 The smell of wood cutting hangs heavy in the air around our house. Every time I go out to the backyard to feed the chickens or work in the garden I smell Papaw Wade. Sounds sort of strange right? Actually, since he's been gone for well over 20 years it even seems strange to type it.
Papaw Wade was a logger. Oh he had other pursuits too-he was a farmer for many years and he was a Baptist Preacher. But Papaw was primarily a logger.
I'm not sure there's anything that smells as good as just cut timber. The sweet smell of sawdust mixes in with the earthy smell of freshly upturned dirt and disturbed decaying leaves. And if you happen to be cutting pine trees, then you've got the smell of Christmas thrown on top of all that other goodness.
Even before Papaw passed away the smell of wood cutting made me think of him. In high school I worked at McDonalds. Whenever a logger came through the drive-through I'd slide back the glass window and inhale the scent of home and comfort.
The strong feelings I have connected to the smell of timber cutting and Papaw Wade are reinforced by the fact that when I was a little girl Pap was a logger too. I remember climbing in his and Papaw's lap when they come in from work. I'd play with the sawdust where it had gathered in little piles in the folds of their clothing.
I'm going to talk about cutting wood this week so stick around for the story of how the Blind Pig Family finally said goodbye to their worrisome white pines, a logging vocabulary test, and a few other related articles. I'm hoping to share a video of our biggest tree falling as well as let you hear Pap tell a story from his logging days.
Tipper