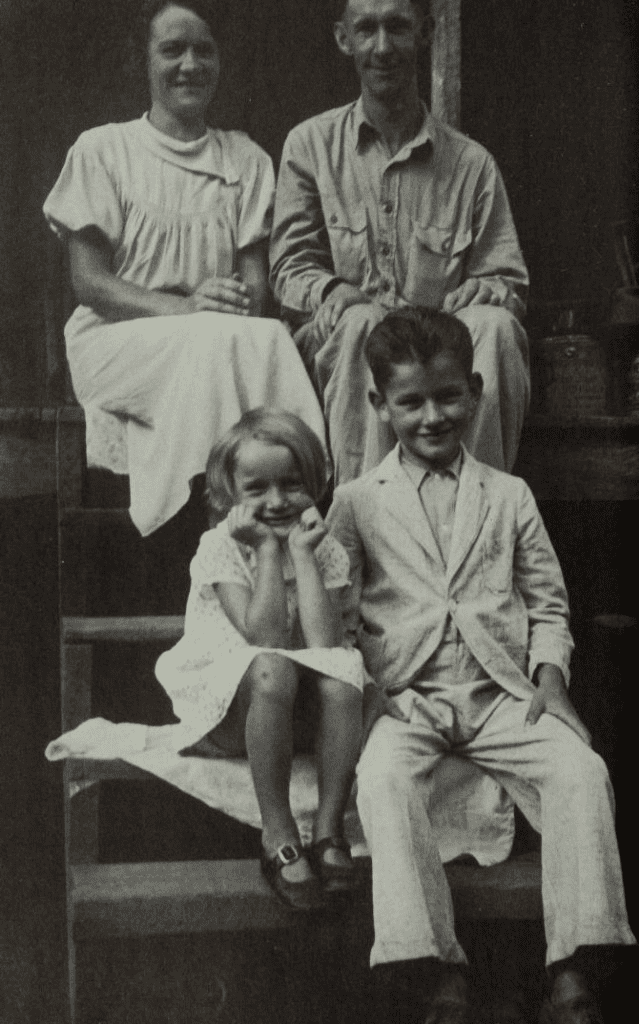 Photo and description from Highland Homeland: The People of the Great Smokies.
Before leaving for Lufty Baptist Church, Alfred Dowdle and his family of Collins Creek pose for Joseph S. Hall, who was studying linguistics in the Smokes for the Park Service. 
———————-
The photo above reminds me of Sunday mornings at Pap and Granny's when I was little. A big breakfast with gravy, biscuits, sausage from Chambers over across the GA line, jelly, honey, and if I was lucky a bowl of chocolate gravy too; Mull's Singing Convention on the tv; Pap rushing us all; piling in the backseat with Paul and Steve; staring out the window and counting the trees as they went by. Even though it was always the same route, I never got the same number of trees counted. Funny to think I thought I could ever get it right.
Tipper