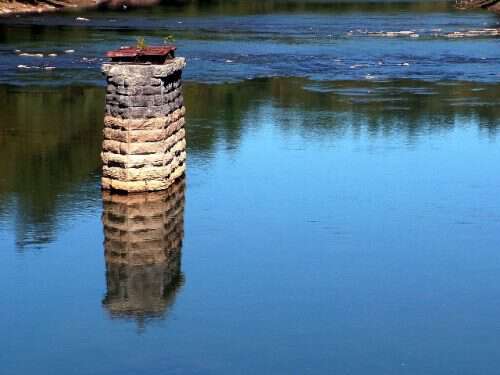 It's Vocabulary Test time-take it and see how you do:
Least
Leastways
Latch
Lead
Leatherbritches   
Least- the smallest. "The least Taylor girl can sing like a bird but she's mean as a striped snake."
Leastways- at least, at any rate. "Even though the trip got cancelled, leastways I'll be ready when they go again."
Latch- lock, close. "Granny says "make sure all the doors are latched before you go to bed." She's always aworrying about me since I moved to town."
Lead-a long mountain ridge. "If he'd get on the Pinhook lead he could walk it all the way to the Roberson Cove and it'd be quicker than taking the trail."
Leatherbritches-dried greenbeans. "Mommy always liked to have enough leatherbritches to make it through the winter. She liked them better than canned beans."
How did you do? I know, use, and hear all this month's words on a regular basis.
I use #1 all the time-but I add the word littlest-like: "He was the least littlest baby I ever saw." I believe there is a grammatical term for using 2 similar words for emphasis. There are more than a few odd grammar uses that are common in Appalachia-hmmm maybe I should start having an Appalachian Grammar test.
Tipper