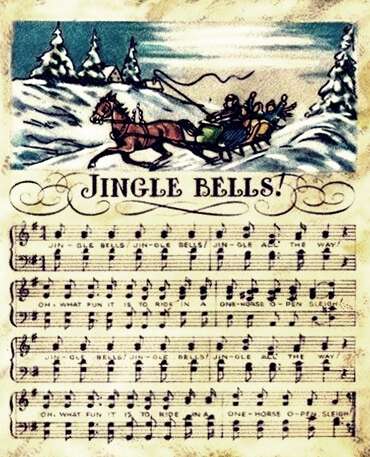 Last Christmas I wrote about the song Jingle Bells twice! First there was the history of the song and Pap and Paul's great version from their Songs of Christmas CD. Second there was the fun video of all of us sitting around jamming on Jingle Bells during our Christmas.
Well after I shared those posts last year-the absolute coolest thing happened! José Luis posted a video of himself playing along with us on Jingle Bells. We've never met José in person, but have shared many emails and good wishes with him. This is what he had to say about the video:
"Jingle Bells, Repican las Campanas, engraved with the video of the Pressley girls and Uncle Paul, of Brasstown, in USA, where the cameraman shows a photograph of my dear father, with his Spanish Laud, and who gave me the taste for music, my books, the great Earl!!!, and a picture of me, with two years, (ago 68 !! hahaha.). Thanks for looking at it, hoping they have had a Merry Christmas and wishing you all the best for 2015. God Bless to all my contacts, and peace reigns in the World, José Luis from Buenos Aires, Argentina."
From Brasstown to Buenos Aires – From Appalachia to Argentina. Yep the coolest thing ever.
A big THANK YOU to José Luis for sharing his love of music with us all.
Tipper