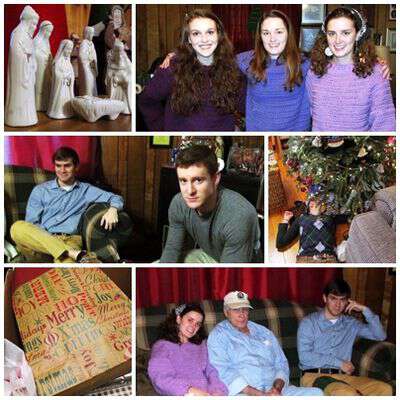 The Blind Pig Gang had a wonderful Christmas. There was lots of eating, lots of laughing, and lots of remembering the reason for the season. And along with all of that you know we found time for music making.
Since Ben and Mark (my oldest brother Steve's sons) went way up north to go to college and find jobs, they don't get to pick and grin with the rest of us as much as they used to. While they've been here for Christmas we've tried to take advantage of having time to play all our favorite songs with them.
Even though I shared a Jingle Bells post with you on December 7, I wanted to spread a little more Christmas Cheer with a video of us made during Christmas.
I hope your Christmas has been wonderful too!
Tipper