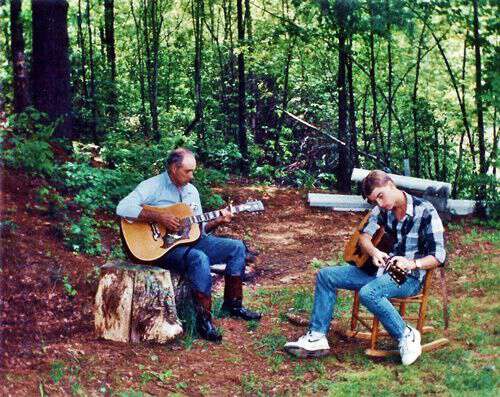 Last week I had the old Gene Autry song "Ages and Ages Ago" on my mind. I'm not sure if it was because 2020 seems to be speeding by quicker than any year I can remember or because Pap and Paul's version of the song has divine harmony—the kind that should be saved for sweet old people and precious babes.
The song was written by Gene Autry, Fred Rose, and Ray Whitley.
Autry released the song in April of 1947. Over the years several other folks recorded the song including Conway Twitty and The Country Gentlemen. I know I'm totally prejudiced, but I don't think any of the versions touch Pap and Paul's.
I hope you enjoyed that lovely two part harmony as much as I do. My nephew Ben's guitar playing ain't bad either.
If you'd like to purchase some of Pap and Paul's music check out the cds below: "Lamp Lighting Time," and "Shepherd of my Soul."
Blind Pig & The Acorn Music
Tipper
Subscribe for FREE and get a daily dose of Appalachia in your inbox