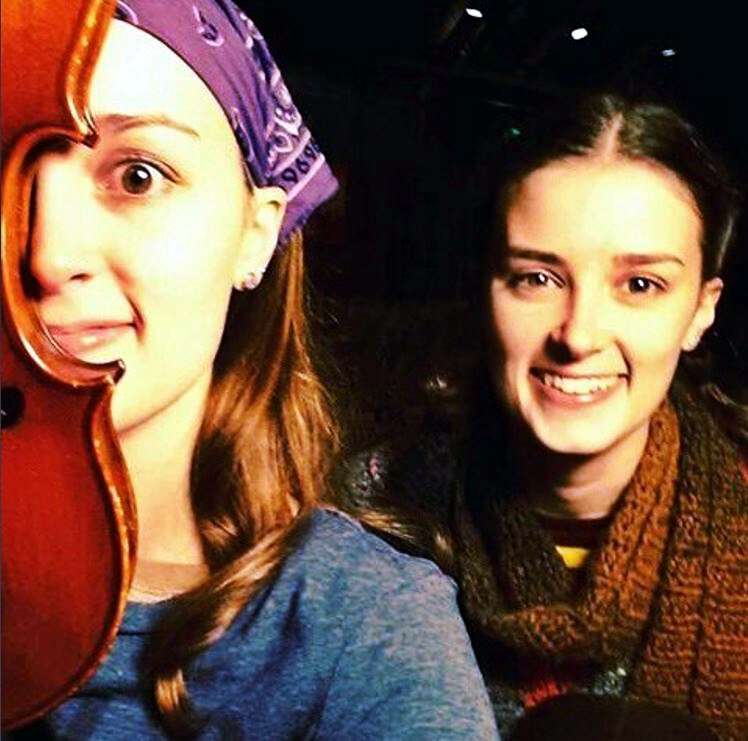 The Pressley Girls – Morning Song at the JCCFS
In the early 1900s, folks living in the mountains of North Carolina lengthened the holiday season by celebrating the two weeks following Christmas. They called it Breaking Up Christmas.
Residents in the community would host a series of house parties. Each night the party would be held in a different home and the musicians and party goers would follow the route merry making until the wee hours of the morning.
Folks hosting the party would clear the rooms of their house to make room for dancing. Sometimes the only space left for the musicians to play was standing in the door way. The days following Christmas can feel empty which makes it easy to see why breaking up Christmas became a popular tradition in certain areas.
I had never heard of the celebration until I stumbled upon it as I was researching Christmas traditions in Appalachia back when I first started the Blind Pig and The Acorn. Since traditional music and dance have played a huge role in my life I was immediately drawn to the idea of breaking up Christmas.
The Christmas holiday always offers up more opportunities than usual for music making around the Blind Pig house. While we haven't been traveling the party-route we have been enjoying some mighty fine music sessions.
Now that the nephews live a far piece away we always try to gang up and play whenever they come home. Mandolin man was the only one that got to come home for Christmas this year. We had a great day of music making with him and wished his brother could have been there as well.
The girls have also made real progress on their first cd. The tracks for two more songs have been laid down this week and we are very excited about that music.
My dream Breaking up Christmas Party would be to travel around to each of your homes and make music till you threw us out shouting out the location of the next party on the route as we packed up the car. Since I can't make that happen-I'll share a video from The Pressley Girls that was filmed the day before Christmas.
I hope you enjoyed the song! It's another original composed by Chitter titled Ruby in the Kitchen. She wrote it about our dog Ruby Sue who searches through the kitchen floor looking for crumbs in a very amusing manner.
Tipper