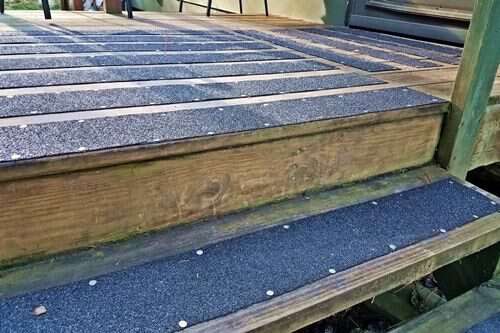 1. We had a wonderful Christmas. There was much Merry making and more than enough good food to eat. You can see one of the best gifts of the season in the photo above. Several weeks ago it was pouring the rain and I needed to take something down to Granny's. I decided I would drive because it was so wet. Right when I was going out the door I thought I better change out of my around the house sandals I was sporting with a pair of socks, but thought naw I'm only running in and out at Granny's. As I was leaving Granny's I fell down the rainy steps in my slick sandals. It happened so fast I didn't even know I had fallen until I was laying on the ground. Granny heard the commotion and come out to see what was going on. When I heard the door open I hurried up and headed to the car yelling back that I was okay I had just fallen and that it was my fault because I didn't change shoes. I didn't want Granny to worry, but by the time I got home I knew I was in for some pain. Luckily I landed the best way you can, right on my rear end and even luckier I didn't break anything. It was just last week that I was finally able to sleep through the night without cringing in pain every time I turned over or able to sit in a chair without pain. Miss Cindy gifted Granny a box of nails and a bag of shingles in the hopes that no one will ever fall down the steps again and after dinner The Deer Hunter made short work of putting them down. I bet I could wear my slick sandals in the rain and not fall now, but I promise you I won't be trying to find out for sure.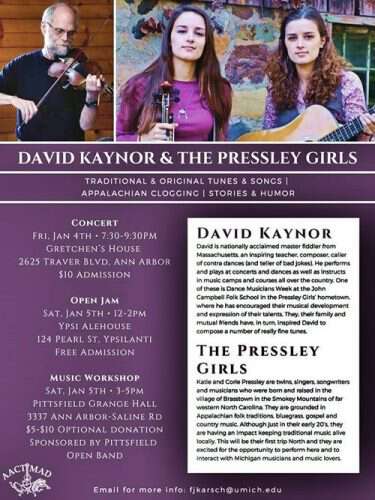 2. The Pressley Girls are headed up way up north. They'll be doing a series of concerts in Michigan with our friend David Kaynor. They're looking forward to seeing a lot of snow, playing a lot of music, and they've even dusted off their clogging shoes to take them along for some dancing. If you'd like more information about the venues/dates email me at [email protected] and I'll fill you in.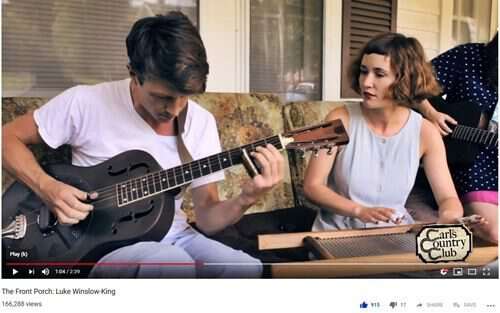 3. Blind Pig reader, Gregory Smith, introduced me to Luke Winslow-King and Esther Rose. I've been listening to this song pretty much ever since he pointed me in their direction. And now I'm a wishing I had a washboard to play.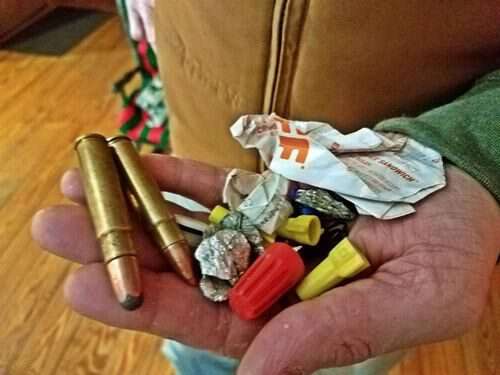 4. And example of the things that come out of The Deer Hunter's coat before I wash it.
5. The Folk School recently sent out an email about my upcoming class "Mountain Flavors – Traditional Appalachian Cooking." The email also has information about other Appalachian classes being offered at the school during the coming year. You can follow this link to find out more about my class and you can follow this link to see the email (be sure to pay attention to the scholarship information in the footer of the email or go here to visit the scholarship page of the Folk School website).
Tipper
*Ruling day 2: Low 35 High 58 No Precipitation
Subscribe for FREE and get a daily dose of Appalachia in your inbox