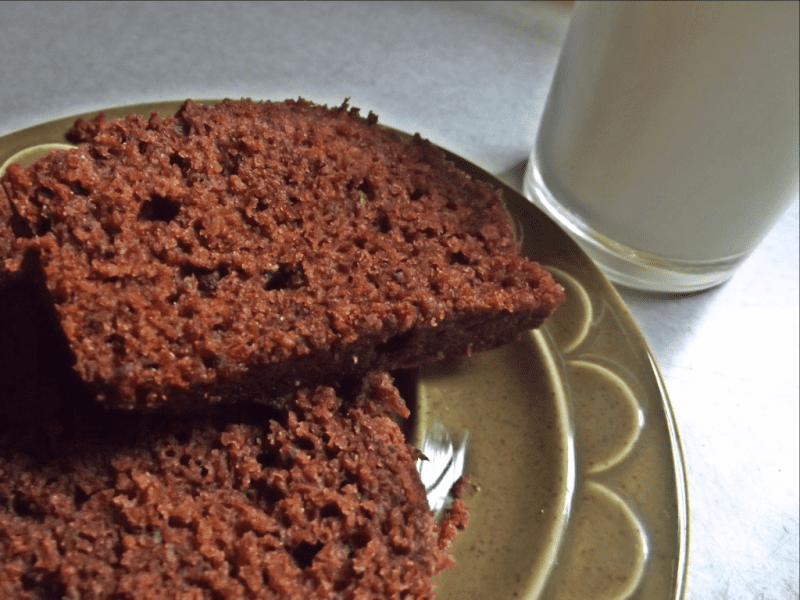 I found another zucchini cake recipe to try-and finally found the time to test it out for you over the weekend. It's a keeper-and so easy to whip together-you don't even need to drag your mixer out.
You need:
3 eggs
1/4 cup honey
1 cup sugar
1 cup oil
2 cups finely shredded zucchini (drained)
1 tablespoon vanilla
2 2/3 cup plain flour (all purpose)
1/2 cup cocoa
1 teaspoon baking soda
1 teaspoon baking powder
1 teaspoon salt
1 teaspoon cinnamon
First-mix eggs, honey, sugar, vanilla, and oil in bowl until smooth. Next stir in zucchini.
In another bowl combine all the dry ingredients.
Add dry ingredients to the zucchini mixture and stir till combined. Pour batter into 2 greased loaf pans and bake at 350 degrees for 30 minutes-or till done.
You could ice the cake with your favorite icing-but a glass of cold milk goes perfectly with it.
Ever had chocolate zucchini cake before?
Tipper