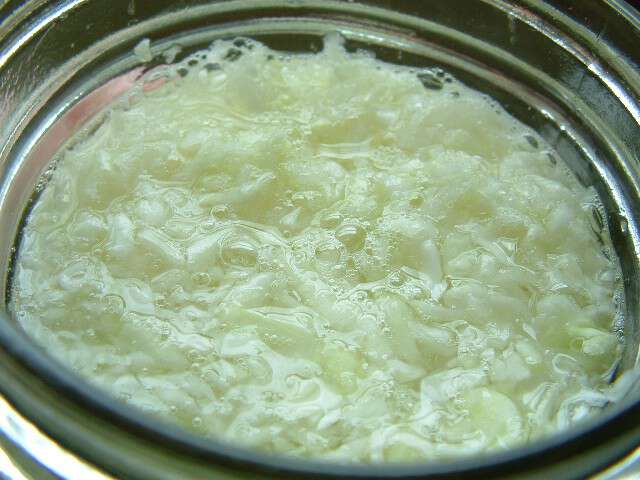 kraut
A noun Sauerkraut, widely made in the mountains, stored in barrels and kept for winter consumption. The food is the most significant German contribution to mountain cuisine, and the term is one of the very few from German in the mountain vocabulary.
1913 Kephart Our Sthn High 289-90 In the vocabulary of the mountaineers I have detected only three words of directly foreign origin. Doney is one. Another is kraut, which is the sole contribution to highland speech of those numerous Germans (mostly Pennsylvania Dutch) who joined the first settlers in this region, and whose descendants, under wondrously anglicized names, form to-day a considerable element of the highland population [note: sashiate is the third word, according to Kephart]. 1939 Walker Mtneer Looks 3 The German word kraut survived, for the obvious reason that there was no equivalent in the technical vocabulary of the Scotch-Irish housewife. 1960 Mason Memoir 15 The barrels were utilized as containers for the storage of such mountain comodities [sic] as saur kraut, pickled beans, bleached apples, and pumpkin butter. 1962 Hall Coll. Newport TN A pregnant woman will spoil kraut or [the] mash for a run of liquor…A woman, when her menstrual period is on, when she makes kraut, it'll rot. (Burl McGaha) GSMNP-80:15 We would put a cloth over the kraut now and pickled beans, and we'd put this big plank and then we'd hunt and get us a big heavy rock, wash hit off right clean and put it on the plank and that would mash it down in below kraut, and that's how we would have it, you know, the kraut and pickled beans, [and] you know that kraut was so good we would just go get us a handful, squeeze the juice out and just eat a handful. 1977 Madden and Jones Mt Home 27 Pickled beans and kraut were kept in large stone crocks in the spring-house.
*B verb To make sauerkraut of.
1917 Kephart Word-list 413 I don't do like old Mis' Posey, kraut my cabbage whole.
Dictionary of Smoky Mountain English
—-
More than a few interesting tid-bits in the definition for kraut from the Dictionary of Smoky Mountain English.
I wonder if Kephart's statement about the three words is true? And I wonder what in the heck sashiate means?
I've always heard a woman who is menstruating can't help put up kraut or pickled beans and corn, but never heard about it effecting liquor. And I've never heard anything of the sort said about a pregnant woman.
Papaw Tony said his mother would make several crocks of kraut each year. She would can the kraut as a crock made, but she left the last run of the year and they would eat that crock before using the canned kraut. Papaw's mother krauted the core of the cabbage to. Similar to the person in the definition, Papaw would sneak and stick his dirty little hand down in the crock and dig around until he found a core to eat.
I can't imagine krauting a whole cabbage-I wonder if it would work?
I'll leave you with a few kraut posts from the archives of the Blind Pig and The Acorn
Tipper