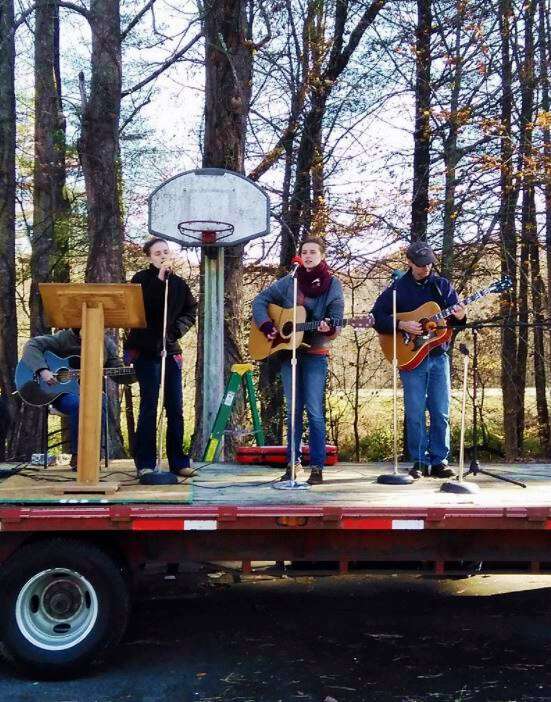 The Pressley Girls – Fall 2016 Marble, NC
We've been learning the Steeldrivers song If it hadn't been for Love for the last two years. It's an awesome song and man did the Steeldrivers do an amazing job on it. Their version is just wow.
The girls and I thought we'd never get the hang of the song, but Paul kept encouraging us and Pap said Paul and the girls' three part harmony really made the song come alive so we kept at it.
We didn't even know Granny had noticed the song until one day she said "Sing that one about that o'le boy that went and got hisself in all that trouble in Birmingham and Louisiana."
Every time we practice Granny makes us sing If it hadn't been for Love before we quit.
Paul put up the video below a couple weeks back. It's full of mistakes-Chitter swaps two of the lines and Chatter says the wrong word at some point, but the video still ended up with a good feel to it. We filmed it just before Christmas and if you watch the bloopers at the end you can see it was a stormy day with the lights trying their best to go off.
I hope you enjoyed Granny's favorite song.
Tipper