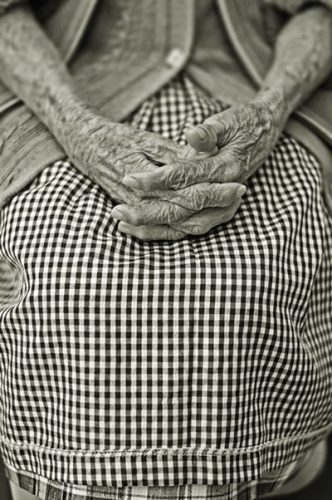 Katherine Sudderth Interview June 29, 1982
"I always loved to cook and I still do like to cook. I learned to cook as a little girl. My older brother always had chickens. I was never allowed to go inside the chicken house. But somehow, I was always a tomboy and I'd crawl over the fence, go into the chicken house and get eggs. Go back and make a cake. When my brother came home and found that I'd been into the chicken house and got his eggs, we would get in a big fight. Then when my mother came home, we would both get a whipping. But I always loved to cook. That is how I got started cooking, by stealing eggs from brother's chickens. Occasionally I would get a chicken and fry it. I would always get in trouble doing it, but I would still do it.
As a little girl, I would have to wash dishes. My mother would turn a chair around to the table. I would have two dish pans. I would wash dishes out of one and put them over to the other. When I got if full my mother would come and scald the dishes good with boiling water. I would dry them and she would put them away. Sometimes I would have as many as three dish pans of dirty dishes to wash. A lot of those dishes would be from where I had made cakes. To this day, I might say that I still make cakes. I think that about everybody in Cherokee County knows that I am a good cook. I owe my mother credit for that because she taught me to cook. I can't eat as much as I used to could, because I am not as well as I used to be. But I still enjoy cooking.
I cooked on the wood stove. My daddy made a wood box that stayed behind the wood stove and would always be full of wood. We had the wood stove and we'd have a warmer at the top to keep your food warm. We also had an old ice box. The ice man used to come around twice a week to bring ice and put it this ice box. We loved to see the ice man coming because he would always give us ice, when he chipped the ice off. We loved to go out and get those tiny pieces of ice and eat it. The ice box is the way that we kept our food then.
We had our own cow. We churned our own butter too. I didn't ever learn to milk a cow. My mother would get the milk ready in the churn. It had what they called a dash. My mother would set the churn down into a dishpan of warm water. I would sit there and churn. Sometimes it would seem like it would be an hour before that butter would come. When the butter was made, it would come to the top. I would call to my mother. She would come and bring a bowl then get all the butter off the top. She would put it in to a mold. Then she would turn it out of that mold. It would be beautiful yellow butter with a design on the top of it. It would be most delicious with hot cornbread or hot biscuits. In the mornings for breakfast, we would always have hot biscuits and butter and syrup. My daddy would make his own syrup. That would be our breakfast in the mornings. We would have hot cornbread for dinner (what most people now call lunch be we called dinner). Then at night we would have it again for supper. We would have corn bread twice a day. Then on Sunday morning, it was a great treat, because we would have fried chicken, gravy, and rice for breakfast. That was a great treat!"
—Excerpt from "The Heritage of Cherokee County, NC, Volume II"
—-
I hope you enjoyed the second part of Katherine's interview. There's one more part left, so be on the lookout for  it.
Tipper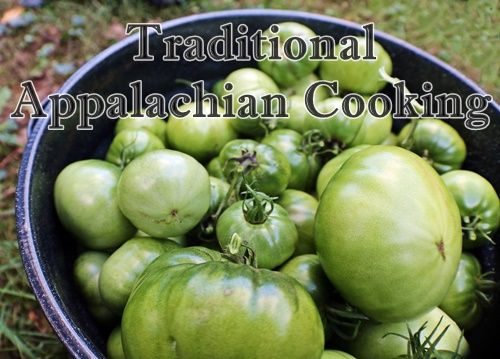 Come cook with me!
MOUNTAIN FLAVORS – TRADITIONAL APPALACHIAN COOKING
Location: John C. Campbell Folk School – Brasstown, NC
Date: Sunday, June 23 – Saturday, June 29, 2019
Instructors: Carolyn Anderson, Tipper Pressley
Experience the traditional Appalachian method of cooking, putting up, and preserving the bounty from nature's garden. Receive hands-on training to make and process a variety of jellies, jams, and pickles for winter eating. You'll also learn the importance of dessert in Appalachian culture and discover how to easily make the fanciest of traditional cakes. Completing this week of cultural foods, a day of bread making will produce biscuits and cornbread. All levels welcome.
Along with all that goodness Carolyn and I have planned a couple of field trips to allow students to see how local folks produce food for their families. The Folk School offers scholarships you can go here to find out more about them. For the rest of the class details go here.
Subscribe for FREE and get a daily dose of Appalachia in your inbox