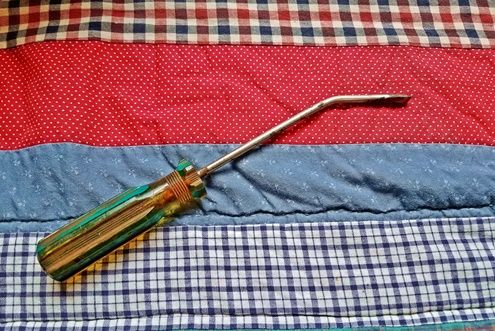 1. The Deer Hunter modifies tools to better fit his needs. He's smart like that.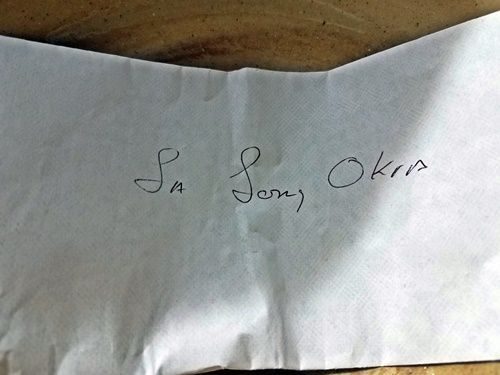 2. Number two is all about the kindness of okra. A week or so ago I got a call to come over to the Keith House to talk to a student. Figuring they wanted me to send them some Folk School catalogs or to inquire about a photo in the catalog I got my notepad and headed over. Steve Cox met me just inside the living room. He was holding out a white envelope of okra seeds. He said he'd read about my pitiful seed situation and decided to share some of his with me. It made my day to know he reads the Blind Pig and The Acorn and having the okra seed left a smile on my face for the rest of the day.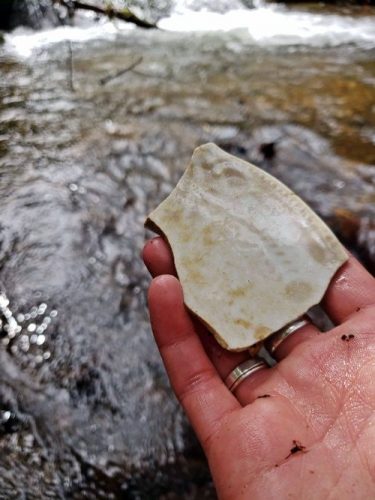 3. With all the rain we've been having the Stamey Branch is running at full speed. All that extra water fighting its way on down through Brasstown and beyond has churned up a lot of rocks and debris. Chitter has been in the creek every time the rain quits for a spell. She found this dandy piece of plate last weekend. This is what she had to say about it: "I found a piece of an old plate. There were a few old homeplaces (as we call them in Appalachia) up the creek. My great great grandpa even lived up there. This could have been his plate. Love my land and sharing this plate piece some 80 years later. 💜"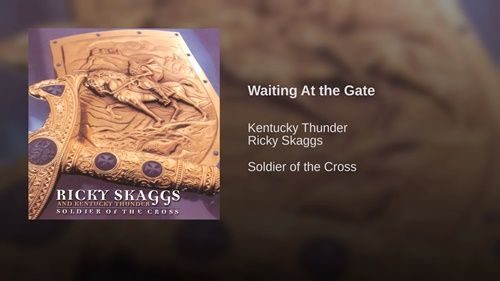 4. I've been digging Ricky Skaggs and Kentucky Thunder's version of "Waiting at the Gate." I just love Paul Brewster's tenor harmony. You can go here to hear it for yourself.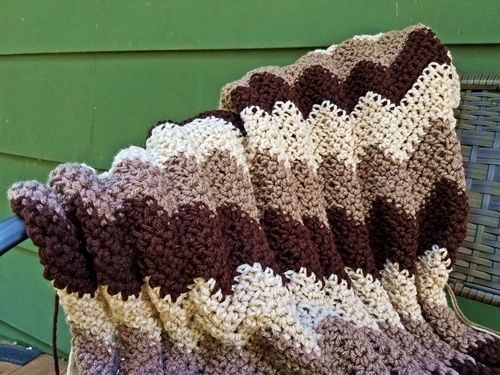 5. Granny's been working on an afghan for me. I told her way back in the fall that she could make me one for Christmas and that's all I wanted. I said "You've got so much yarn it won't cost you nothing and I don't even care what color it is." Well with all the other things Granny wanted to make for Christmas she never got mine finished, which was totally fine. She did finish it after Christmas, but it was pretty short. Seems Granny picked the colors of yarn that she didn't have much of. I told her it was fine not to worry about it, but she kept on till I bought some yarn for her to start on another one for me. She finished it last weekend. It's beautiful and long enough for most anyone to stretch out under. When she gave it to me she said "Now you can remember every row was stitched with love."
Tipper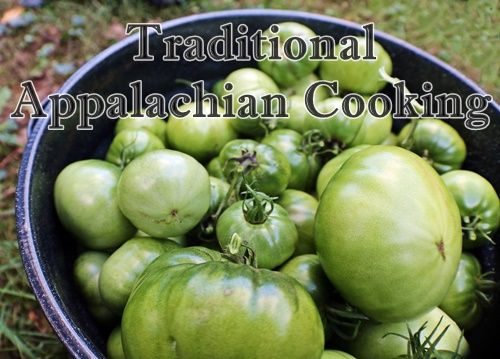 Come cook with me!
MOUNTAIN FLAVORS – TRADITIONAL APPALACHIAN COOKING
Location: John C. Campbell Folk School – Brasstown, NC
Date: Sunday, June 23 – Saturday, June 29, 2019
Instructors: Carolyn Anderson, Tipper Pressley
Experience the traditional Appalachian method of cooking, putting up, and preserving the bounty from nature's garden. Receive hands-on training to make and process a variety of jellies, jams, and pickles for winter eating. You'll also learn the importance of dessert in Appalachian culture and discover how to easily make the fanciest of traditional cakes. Completing this week of cultural foods, a day of bread making will produce biscuits and cornbread. All levels welcome.
Along with all that goodness Carolyn and I have planned a couple of field trips to allow students to see how local folks produce food for their families. The Folk School offers scholarships you can go here to find out more about them. For the rest of the class details go here.
Subscribe for FREE and get a daily dose of Appalachia in your inbox