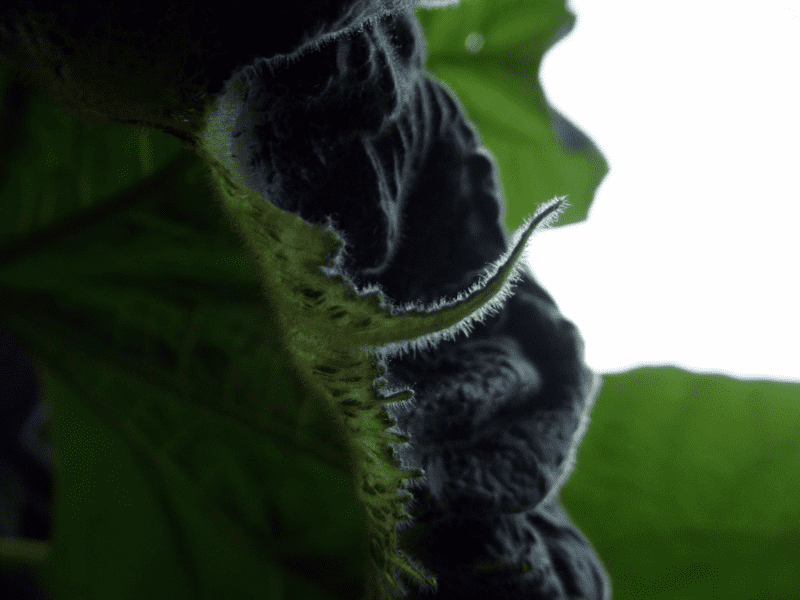 I've been keeping a secret from you this summer. There's a fairy tale taking place just outside my kitchen window. A real live fairy tale.
It was early May when I first noticed its unfurling green leaves hugging up to my house like it needed to share its warmth. I knew it was there, and I swear it knew I knew it was there. Every time I'd walk up the hill to the kitchen door I could see it out of the corner of my eye watching and waiting to see what I would do.
One day The Deer Hunter said "You know you're going to have to do something about that don't you?" A few days later, Granny said "I walked up to your house to see if you had any ripe tomatoes while you were out of town. You know you can't let that thing stay under your kitchen window don't you?"
I told them "I know, I know, I'm going to take care of it." But deep down inside I knew I wasn't going to do no such thing.
The Deer Hunter and Granny soon forgot my promise to fix the little problem and I was left to watch, wonder, and be only slightly spooked every time I washed the dishes. I would stand on my tippy-toes when no one was in the kitchen and look down at its beauty. I'd think of the stories Pap told me about his Uncle Blaine that I've never even seen a picture of and I'd remember my own magical story that happened every year on the first hard frost of fall. I wished that I could leave my new fairy tale like pal where it was and see what other magic it would bring me, but in the back of my mind I knew I would have to dispose of it before summer was over.
Early Saturday morning as I stumbled bleary eyed to the coffee pot my brain tried to tell me something was different. As I stood by the sink stirring cream in my coffee, I noticed a shadow falling over my hand.
I no longer need to stand on my toes to see it, the fairy tale is looking in the window at me now.
——————–
Come back in a few days and I'll tell you the rest of the fairy tale.
Tipper