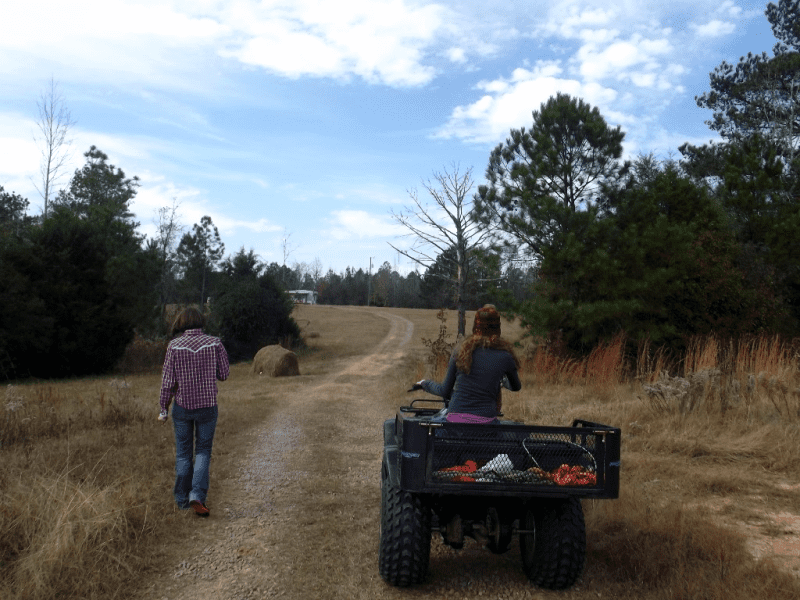 The girls and I slipped off to deer camp with The Deer Hunter for a few days last fall. I told you about the rock hunting but I didn't tell you about the apples.
A week or so before our trip I came into a hoard of apples. They were given to me by a sweet lady. Things were so busy I didn't get to do anything with the apples before we left, but I needed to do something with them. Pondering my predicament I decided to take them with me. I knew I'd have time to put them up while we were at deer camp.
The Deer Hunter said "Are you crazy why are you taking all those apples and that dehydrator?" I said "I'm driving my own car so don't worry about what I'm taking."
In between goofing off, reading, and relaxing I'd peel apples, making sure to save the peelings.
Once peeled, I quartered the apples and removed the core pieces, saving them as well. I used to have an apple peeler/corer but I have no clue what happened to it.
Then I cut the quarters into slices for drying. I like my dried apples fairly substantial so I cut the slices about a quarter of an inch thick. One of my friends likes hers crunchy so she cuts them really thin. Its all a matter of preference.
My yard-sale dehydrator has stackable trays so all I have to do is lay the apple slices on the trays, stack them up, and turn it on. I never time how long it takes, I just keep a check on them. Sometimes I rotate the trays if one seems to be drying faster than others. And I always end up taking slices out that seem to dry quicker than others.
If you're worried about them turning brown I've heard you can dip the slices in lemon juice before drying, but brown doesn't bother me so I skip that step.
I've read people dry apples and store them in the freezer, but I don't. I put mine in either a sealed canning jar or a freezer bag and store them in a cabinet-they do fine for me, but if you're worried about them spoiling put them in the freezer.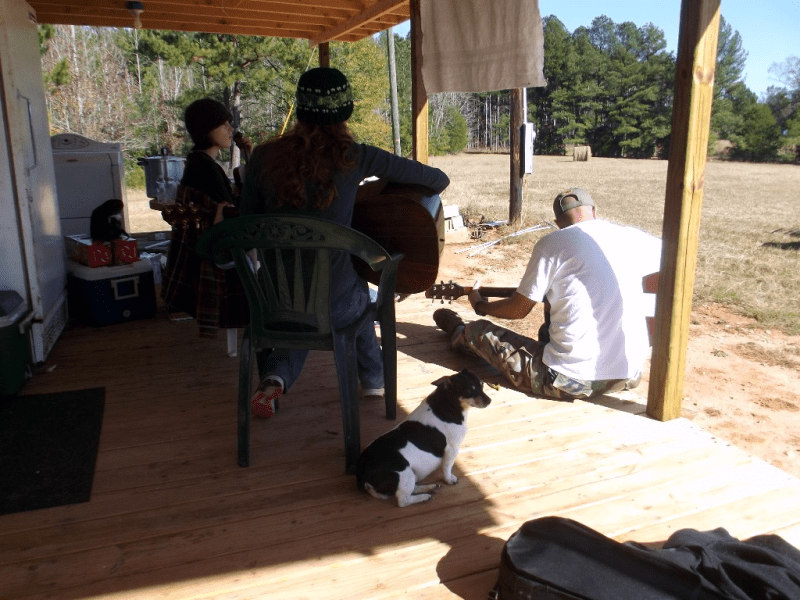 I was serenaded by this bunch during part of my apple drying time which was super nice.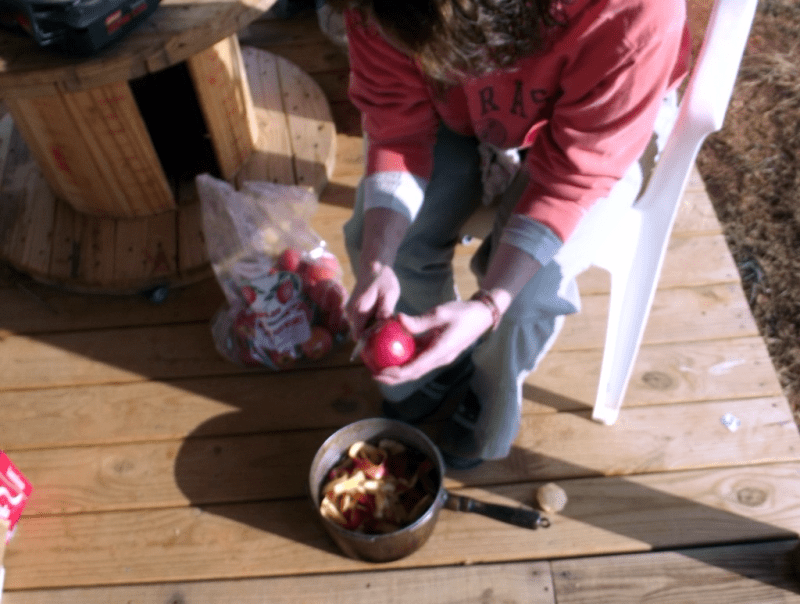 I do believe deer camp is the place to dry apples because I thoroughly enjoyed it! But that could have been because the apples were my only real responsibility during those days.
Go here to see what I did with the peelings and cores.
Tipper