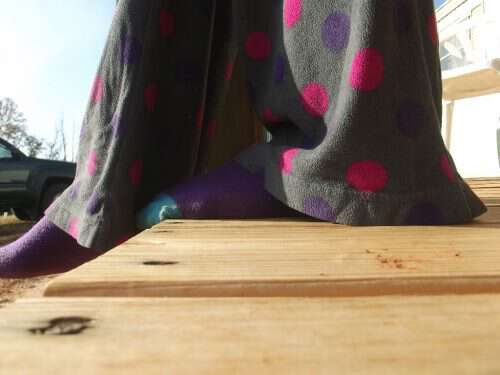 Recently, we got to spend a few days with The Deer Hunter at deer camp. Besides enjoying being away from every day life in general (and wearing our pjs till dinner time), we enjoyed more than a few hours of rock hunting.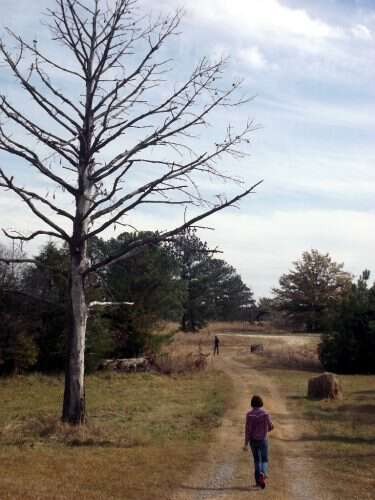 It didn't take Chatter and Chitter long to spot out a prime rock hunting area just down the road from camp.
While the girls dug in the dirt with their knives (don't tell the Deer Hunter) I admired the landscape and snapped pictures.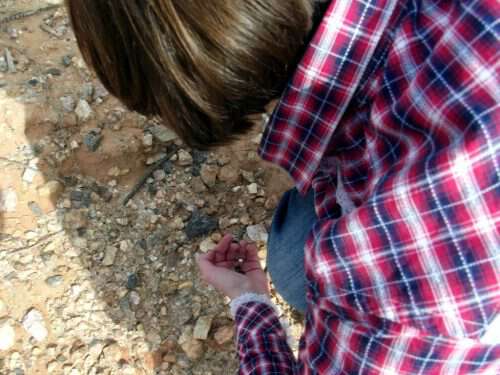 By far the most interesting rocks found-were what we believe to be garnets.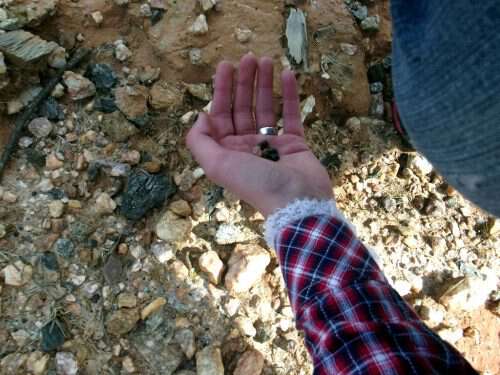 In certain areas they were laying about like a fairy had sprinkled them there just for 2 mountain girls to find. In case you didn't know-cowboy boots are perfect attire for rock hunting.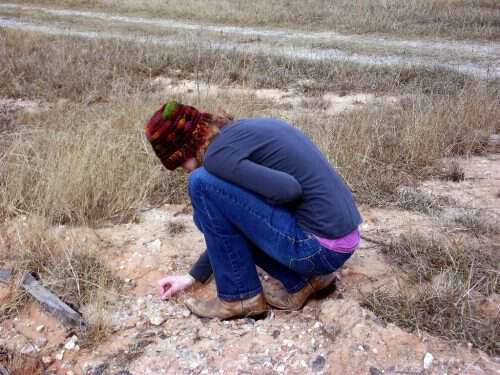 Even with all the rock hunting we still found time to make some new friends-visit with some old friends;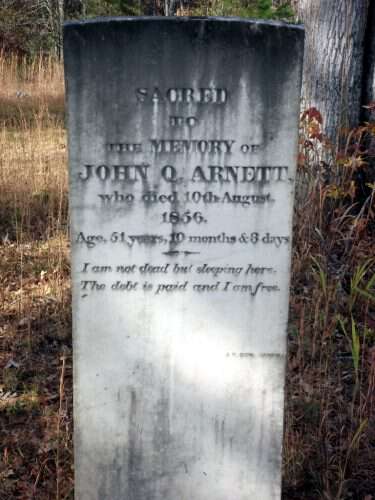 wander around a few old graveyards;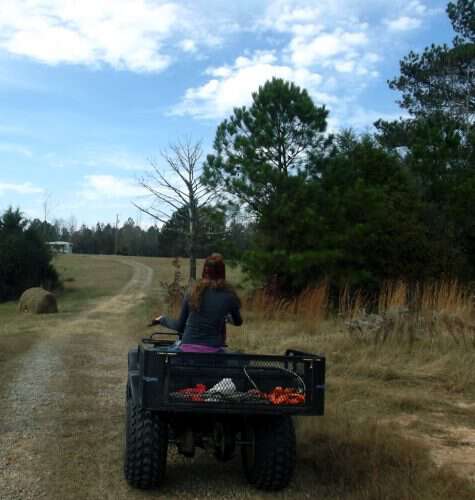 and make more than a few hundred laps on the 4wheeler.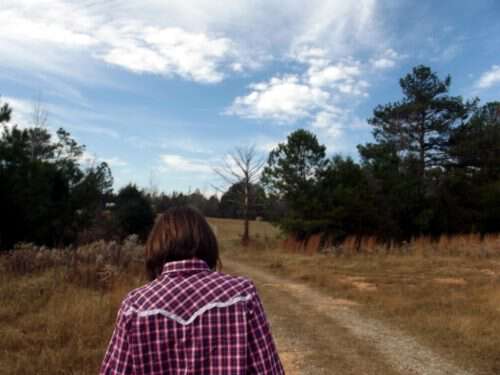 All in all rock hunting is pretty fun-especially when that's all that's required of you for the live long day.
Beautiful country, but way too flat for me. The Deer Hunter poked fun of me for saying I couldn't breathe as well down there. Maybe I am crazy, but I swear I could feel a change in the air once we reached this side of Clayton, GA headed for home.
Tipper