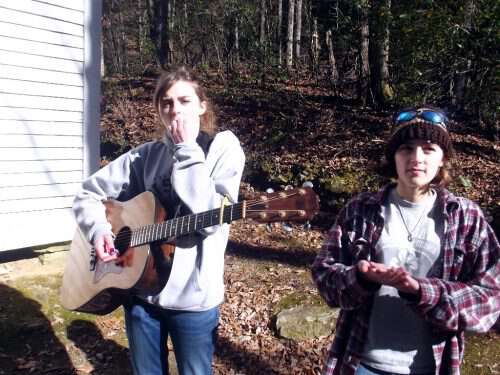 He's going to toss me out like yesterday's meatloaf. I just keep putting my hand in the fire. If you fool me once it's your fault if you fool me twice its my fault.
OK if that's what you tell yourself to sleep at night. Daily walking close to thee. I can't be still or quiet.
I really don't care the world can know. I got something in my eye and I just drove it right down in there too.
Dear Lord let it be. Look at me in the mirror.
You're such a nut.
I want to do anything else but my homework. I said it's a tornado.
You're distracting me from my homework and you made me lose my pencil.
Looser you are. I'm going to come up there and use my elbow as a screwdriver. I will make you eat week old jelly.
——————–
No I'm not crazy. Above is the conversation I was forced to endure from Chatter and Chitter while I was wishing they would be quiet. I just started typing what they were saying since they ignored my pleas for silence.
Also thrown in were talk of English 111, Gavin DeGraw, Bibles, Pap, fiddle practice, and Honors Geometry. Just a typical teenage conversation from Appalachia-well maybe not so typical-but definitely normal from my holler of Appalachia.
Even though they're sorta kooky-Chatter and Chitter are dandy singers-maybe you can tell one of them was half way singing during the wacky conversation they were having.
We recently went on another old church singing expedition. You remember the last one right? (if you missed the first one go here) We even captured some silly out-takes on this trip. They include a farewell death song to a katydid and a song about wood block feet. Believe me it's as riveting as it sounds-well at least the singing is. It's truly outstanding.
Tipper
Appalachia Through My Eyes – A series of photographs from my life in Southern Appalachia.