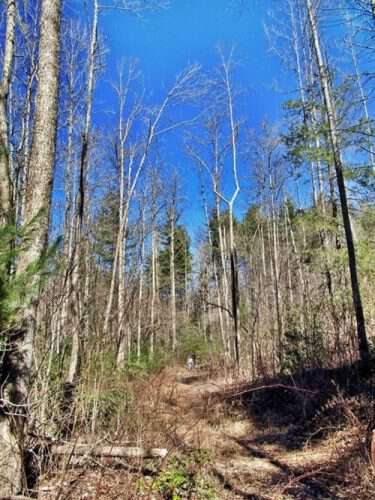 It feels like Spring has descended on Southern Appalachia. The girls have been out riding their bikes and jumping on their cousin's trampoline. The weather has even enticed Chitter and Chatter to try and get me to drag out their summer clothes. I assured them-it's only a teasing taste of Spring-I promise Old Man Winter isn't done yet.
But over the weekend I couldn't resist getting outside myself. I was anxious to see if any of my early flowers were peeking through the earth. I didn't see any flowers-but I did see buds on the Forsythia (yellow bells) and on Granny's Bridal Wreath Bush.
As I reminded myself-not to get too excited it's only a glimpse of the Spring to come-I remembered something Granny used to do this time of the year-force Forsythia to bloom early by taking a few branches inside.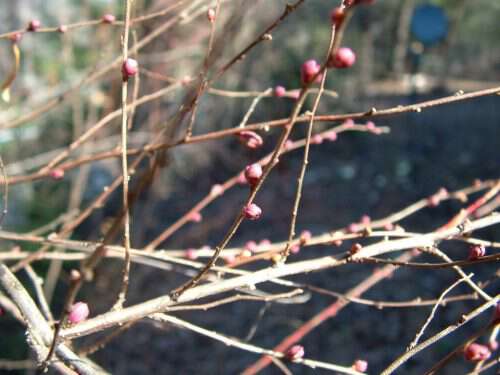 Once I found my cutters, it only took a few minutes to cut several branches of Forsythia-and while I was at it-I thought I'd try forcing the Bridal Wreath too.
After I came back in doors I looked online to see what I could find out about forcing blooms. Everything I found sounded so complicated-that I decide to do it exactly like Granny did. I stuck the cut pieces in a pitcher of water and set it on the table-easy peasy. It always worked for Granny-and I'll let you know if it works for me too.
One other thing Granny taught me about Forsythia: in early Spring-if you want to spread your Forsythia around or get a start from your neighbor-all you have to do is cut a branch/sprig off and stick it in the ground where you want it to grow. When The Deer Hunter and I first moved into our house-the bank along the driveway looked so bare-Granny and I cut pieces off of her Forsythia and her Pink Weigela and stuck them in the ground along the length of the driveway. They all lived. Now the bank has been reclaimed by the woods-but each Spring-I still see pink and yellow blooms peeking out from the trees reminding me of the day me and Granny planted them.
Tipper