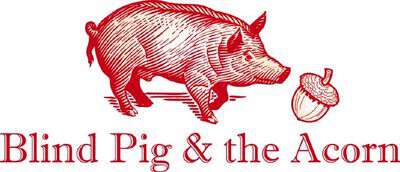 Time to Spread the Love for the month of January. I'm sending a great big Thank you to everyone who took the time to comment during the month-you truly do make the Blind Pig a better place to visit.
Janet, Just Jackie, Julie at Elisharose, Miss Cindy, Brenda Kay Ledford, Osagebluff Quilter, Terry, Warren, Lanny, The Fishing Guy, Petra Michelle, David Templeton, Nancy M., Glenda, Fencepost, Rick's Whitetail Woods, Mary Life In A Cordwood Cabin, Farmchick, Paul Saltcreek, B. Ruth, Vicki Lane, Eva Nell Mull Wike, Ph.D., Sarah, Wanda, Stacey South Western PA, Lynn Legge, Pat in East TN, Jen,  Sandra, Betsy from Tenn, Granny Sue, Sheryl Paul, Kenneth M. Roper, Anastasia, Mike McLain, Rachelle, Greta Koehel , Nancy Wigmore, Nancy Simpson, Kenneth O Hoffman, Mamabug, Kat, Lonnie Dockery, Canned Quilter, Kathryn Magendie, Jim Casada, Rhonda Haslam, Don Casada, Charline, Vera Guthrie, Garland Davis, Vickie, Judith Alef, Dilli, Larry Proffitt, Granny Pam , Bradley, Elizabeth K, Uncle Al, Dee from TN, Misty, Trisha Too, Kay, SharonD, Uncle Dave, Rooney Floyd, Martina, Paul Certo, Teresa, Susan, Pappy, Cheryl Soehl, Patty Hall, Wayne Newton, Tom, Rachel Sliding Through Life, Luann Sewell Waters, Ethel, Mark Selby, Nancy- A Rural Journal, Em, Carrie, Sandy, Matthew Burns, Sheila Bergeron, J.E. Smith, My Carolina Kitchen, Clint, Audrey, D, Apple, Anne, BasketsbyRose, Dolores, Jennifer In OR, Nancy, Melissa P, Wanda, Paula, Judy, M. Hawk, Yolanda, Barbara Gantt, Jan, Grannis Little Corner, Marlene, Downthelanegirl, Amy Jo Phillips, Amy, KGL, Bill Dotson, Marilyn, Meemsnyc, Donna W, Shane Moad, Michelle, Shirley Metts, Betty Blevins, Jerry McKelvy, Sandy Carlson, Linda, Sallie C, Susan Leist, Shirley Owens, DocHunter48, Joe Penland, Dean, Alana, Egghead, Charlie Fletcher, Janet Pressley, Elithea, PinnacleCreek, Sara Middlebrook, Farmwife at Midlife, Samantha, Megan, Nathanael Young, Dejoni, Glynda, Sue Fischer, Paula Rhodarmer, Phyllis Salmons, Sue, Sherri, jj, Michele, William R. Hughes, Jr., Bill, Robyn, Judy, Bonnie Pence, Will Dixon, Brenda Quick, Chef E, Betty Lance Pacher, Diana, Gary Powell, Alet
a, Wanda, Sid Gilchrist, Kayla, Mary Jackson Myers, Allen Fuller, Greensboro Daily Photo , Mary, Janet Iles, Richard Harrison, Rhonda-ravelly, Judith, Celia Miles, Steve Smith, Tammy Perkins, Debbie~auen, Laoi Gaul-Williams, Crystal, Robert, Nels Boehme, Ignatzz, PattyT, Ralf, Pointless Picks, JM, Sandy Kueng, and Marie.
January's winner is… Steve Smith!
And he wins-Volume Twenty-three of the Journal of Kentucky Studies. Hope you enjoy reading it Steve!
I have something to tell you about. I'm starting a new series, it's something I've wanted to do for a long time. I kept putting it off-because I wasn't sure exactly how it would work-actually I'm still not sure. But I'm tired of studying on it-and decided to just do it-and if I need to make changes along the way I will.
One of the things I've worried about the most is-not wanting to ask you guys to do anything more for me-you already help me preserve and celebrate my Appalachian Heritage-and I'm so grateful for your help-that I hate to ask you to do something else.
My new series-is a photographic journey of sorts. While I sincerely hope you'll take time to click over and look at each pic-please don't feel compelled to comment-unless you're just busting at the seams to do so.
Tipper