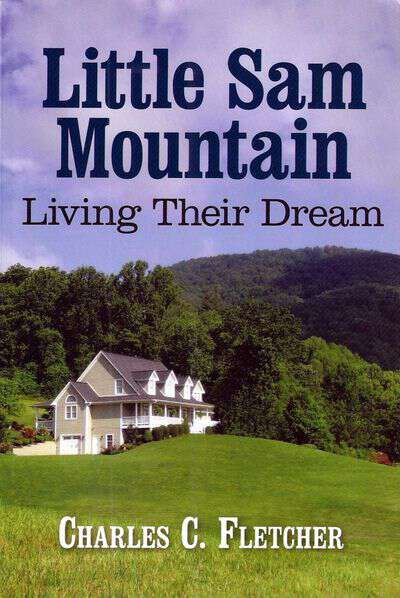 In late November, Charles Fletcher published the third book of his Little Sam Mountain series. The book is titled Living Their Dream. At age 91, Charles is still going strong-his latest book makes the seventh book he has written about his memories of growing up in the mountains of Western North Carolina.
Charles generously donated a copy of Little Sam Mountain-Living Their Dream for me to give away here on the Blind Pig. Before I get to the giveaway details, I'd like to share one of my favorite Charles Fletcher stories-The Medicine Show.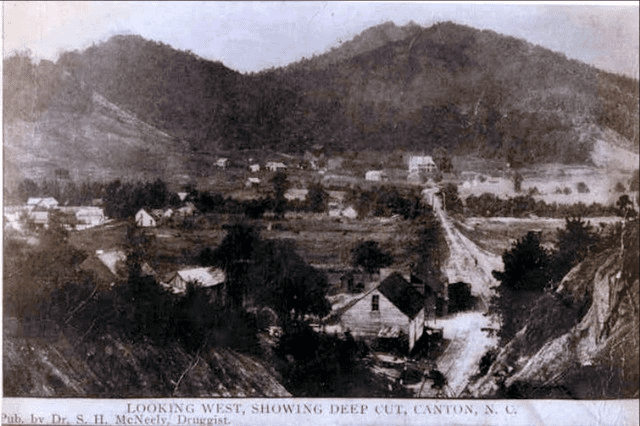 The Medicine Show by Charles Fletcher
A medicine show consisted of three people: a doc, a pretty young girl, and the very popular music man. The young girl was always dolled up with make-up and wearing a dress pulled up to her knees, with short sleeve bows, a low neck and no collar. Us boys got our ears pulled a lot and the men got a lot of elbows in the ribs from their wives for gawking and trying to get up close to her. The music man would play a guitar, harmonica, and drums all at the same time while singing. He would ask for requests but would just ignore them and sing what he wanted to. The main attraction of The Medicine Show was the Doc though. Doc was the fancy dressed man that owned the truck and the show. After the young girl and the music man warmed up the crowd, Doc would come out for the main act.
We didn't have any telephones back then but news of a show coming to town would spread from one person to another quickly until everyone in town would know.
On the night of the show, Mom cooked supper and we children got the milking, feeding of the animals, and wood chopping for the cook stove done in a hurry. We rushed to finish eating then started the three mile trip to town.
"I'll wash the dishes when we get back", Mom said. "Don't want to miss any of the show."
There was always a small platform on the back of the Doc's truck that acted like a stage where everything took place. Doc, as he was always called, strode out onto the stage.
"Gather up close neighbors and friends. I want to tell you about the Miracle Medicine I've brought you. If you have back problems, sore feet, head aches, lack of energy, sleeping issues, or any other problems, this medicine will have you up and going in less than half an hour. (you children move to the back). It's only fifty cents a bottle and, if it doesn't do what I say, I'll give you your money back. Now step up. Who will be first?"
My Mom took a dollar from her apron pocket and handed it to the Doctor.
"Lady, to let you know how much I appreciate your trust in my medicine I will let you have three bottles for a dollar."
"I'll take it", Mom said.
Then nearly everyone began to step up with their dollar to buy three bottles.
"Better head for home", Mom said. "Got to clean up the kitchen before going to bed. Won't be long until four o'clock in the morning and it's time to cook breakfast."
Back home, Mom went into the kitchen to clean up. Me, my brother, and our two sisters went in the parlor where Dad had two oil lamps burning for light. We were getting our school homework done when Mom began to sing at the top of her lungs.
This little light of mine
I'm going to let it shine
Mom was always humming and singing, but never this loud.
"Better go see why she is singing so loud", Dad said.
She started up again.
I've got a home in Bul-
"What's wrong, Mama?" Dad asked.
"Nothing. Just felt like singing."
Dad noticed that one of the bottles of medicine was sitting on the table, about a quarter empty.
"You been taking this medicine?" he asked.
"Just a few spoons full. Was sort of tired but I feel much better now."
Then she started singing again at the top of her lungs.
In the sweet by and by
In the sweet by and-
Dad picked up the bottle and read the front label.
Cure All Miracle Medicine
He then looked on the back of the bottle.
INGREDIENTS
25% Spring Water
75% Alcohol
Oil of Peppermint added for color and flavoring
Patent Pending
Dad went to the parlor, got his hat, and headed to the door.
"Where are you going?" Mom asked.
"Got to catch that Medicine Man before he leaves town. We need a few more bottles to get us through the winter."
Out the door he went. My Dad was known to like a little drink every now and then. In fact a big drink anytime.
—————————-
I hope you enjoyed the story of the medicine man as much as I did-it makes me giggle every time I think of the part about Charles's mother singing. To be entered in the giveaway for his latest book-all you need to do is leave a comment on this post. (*Giveaway ends Wednesday January 8)
All of Charles Fletcher's books can be found at Ingram, Amazon.com, Baker & Taylor, Barnes & Noble, as well as directly from Charles himself at [email protected]
Tipper
p.s. It's not necessary to read all 3 books of the series in order-while the books do tell the ongoing story of the Dowdy family-each book can also stand alone as a seperate story.