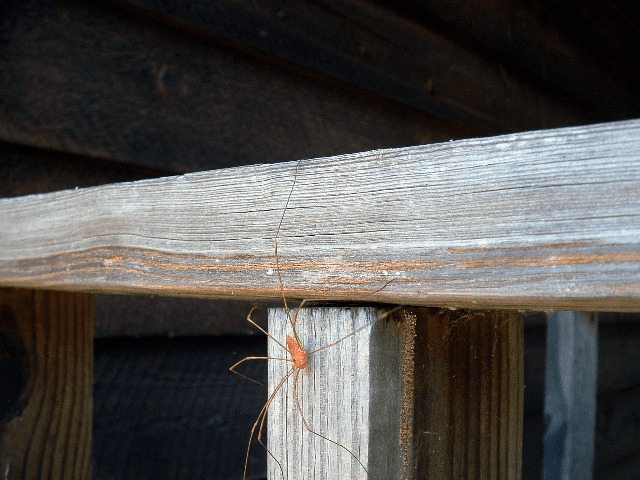 I call it a Granddaddy. Some folks call them Daddy Long-Legs or even Granddaddy Long-legs. When the girls were babies I didn't want them to be overly scared of creepy crawlies so when they pointed one out, I didn't make a big deal out of it even though I didn't like them myself.
Over the years I've wished more than once that I had passed my fears on to them. Like the time they brought me a handful of hairless baby mice they found in the wood pile or the time I saw two long kicking granddaddy legs sticking out of the corner of Chitter's mouth. I never found the rest of him I'm positive it's cause she ate him.
I've heard the story of the granddaddy being the most poisonous spider ever, but not being able to bite you because it's mouth is too small. You can go here to find out if it's true or not (it's not). Frank C. Brown's collection of North Carolina Folklore has this to say about Granddaddies:
7611 When ones cows have strayed from home they can be located by saying this to the granddaddy spider: "Granddaddy, Granddaddy where are my cows?" He will point one foot in the direction in which they are. 
I asked Pap if he'd ever heard of a granddaddy helping you find your cows. After he quit laughing he said no he must have missed that one.
Tipper