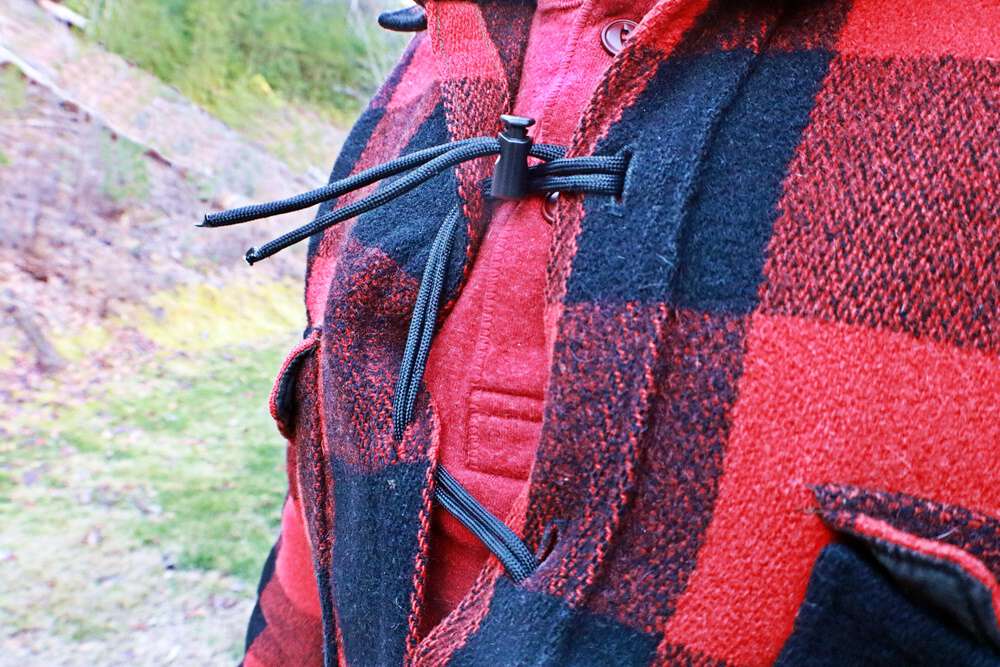 1. The Deer Hunter's favorite red checked wool shirt has need attention for a good long while. He's worn it so much the button holes became enlarged leaving it impossible to keep buttoned. Since I wasn't ever going to get around to fixing it he took matters into his own hands and fixed it himself. He cut all the buttons off and then used a doubled length of 550 paracord to weave through the buttons holes from bottom to top. On each end he added an adjustable cord stop. He wears it like a pull-over. He can loosen it or tighten it with the cord stops and he no longer has to worry about the buttons coming undone.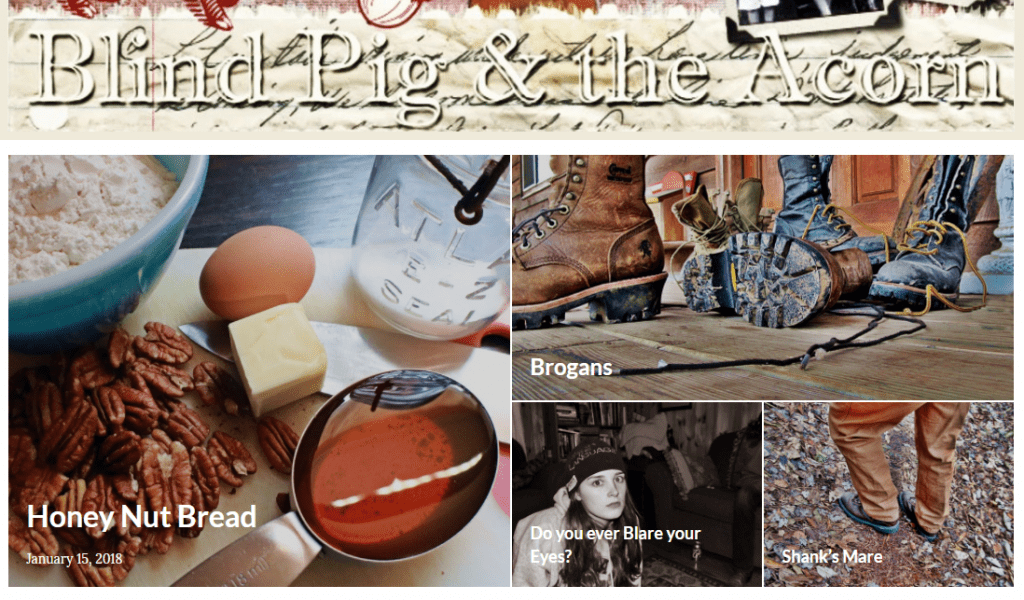 2. Settling into the new blog home is progressing ever so slightly. I've added the photos back to the last year of posts…only 9 more years to go! I wanted to point out one feature of the new site you may not have noticed. If you scroll all the way down to the bottom of the page you'll see five overlapping square photos. Those are images I post on Instagram and they change fairly often. No worries if you're not on Instagram, but for another peek into our daily lives you can hover your mouse cursor over each photo and text will pop up telling you what the photo is about.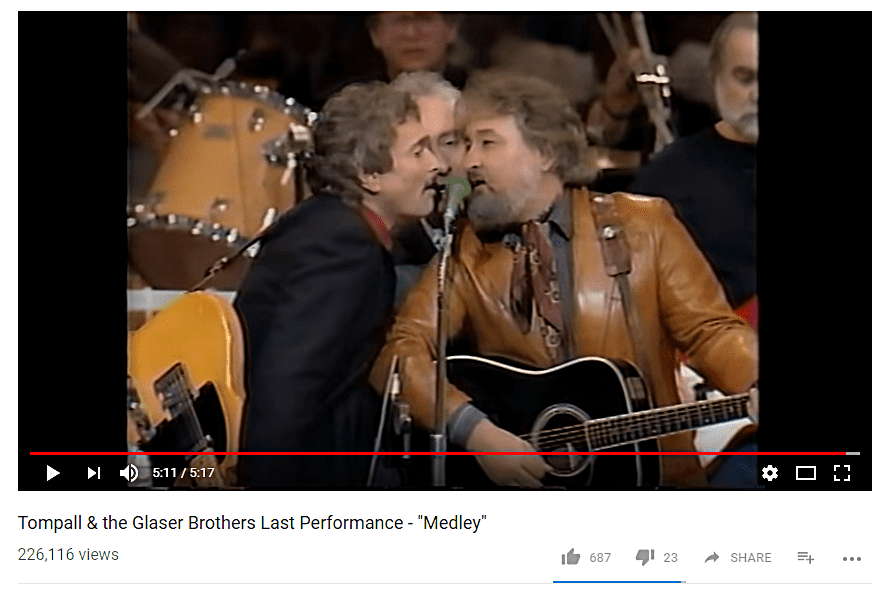 3. I had almost forgotten about The Glaser Brothers till Paul mentioned them in Sunday's post. They had that beautiful sibling harmony that makes my heart sing. Pap really liked them and in the last year of his life he listened to them often. He especially liked this video where they amazingly switch parts mid verse. Pap told the girls they need to figure out how to do that trick. Maybe someday they will.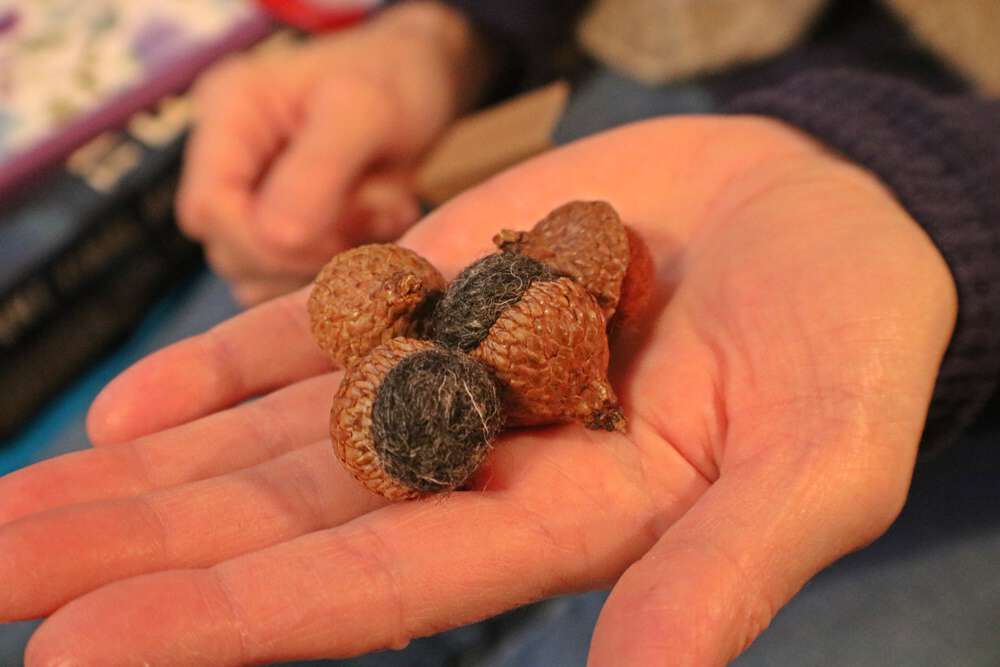 4. A few weeks back when The Pressley Girls did a Q and A on their variety show they said I should do the same on the Blind Pig. Do any of you acorns have a question for me? If you have a question for me, leave it on this post and I'll try my best to answer it.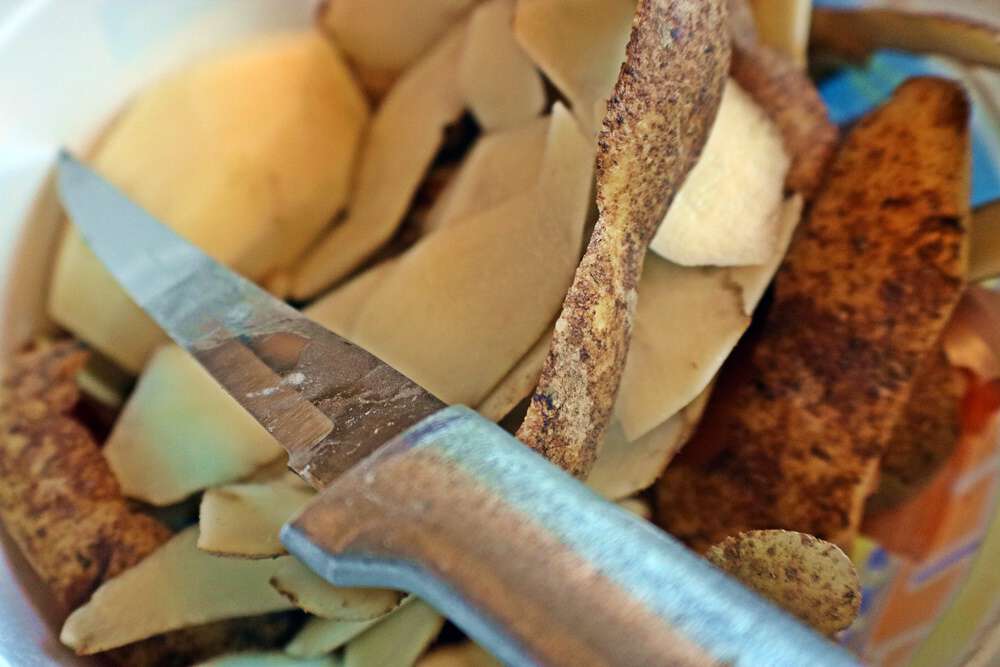 5. Who knows how many taters I've peeled in my lifetime. We eat a lot of taters. It might surprise you to learn I have two special memories about peeling potatoes. The first: I was peeling potatoes and Pap saw my peelings he said "I'd hate to know all we had to eat was taters and you were the peeler." He was telling me I wasted part of the potato by peeling too deep. The second: The first time I ever went on a camping trip with The Deer Hunter and a bunch of friends I volunteered to go to the creek and peel taters for supper. I still don't know how I managed to do it, but I fell in the creek. I mean it wasn't even a very big creek and there I was setting in the middle of it soaking wet with potatoes floating away from me. I was so embarrassed I thought about seeing if I could sneak off to home, but since we'd rode horses into the back country that wasn't an option. My only option was marching back up to the group, including the handsome Deer Hunter who I had hoped to impress, and admit I'd fallen in the creek.
Tipper
Subscribe for FREE and get a daily dose of Appalachia in your inbox