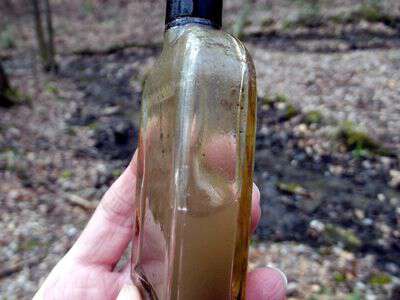 A few weeks ago we were invited to go on a dump dig-which basically means we were invited to go dig through trash that someone left over 70 years ago.
The dig was probably the best I've ever been on-it was like all those treasures had been laying there passing away the time till we got there for them.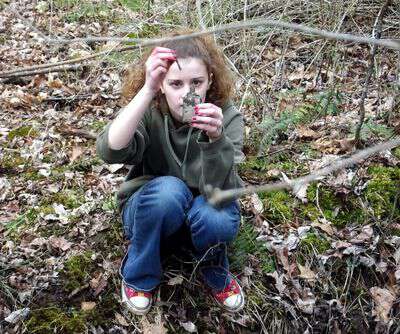 Chatter swore this one still smelled sweet like perfume or cologne.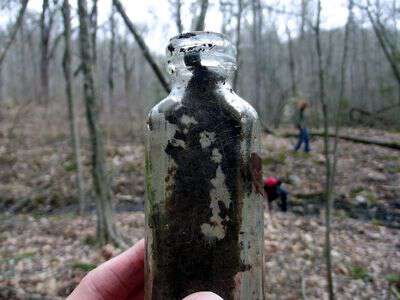 Not only did we find more intact bottles than usual we found ones we'd never seen before-like the ones I asked you to help identify the other day.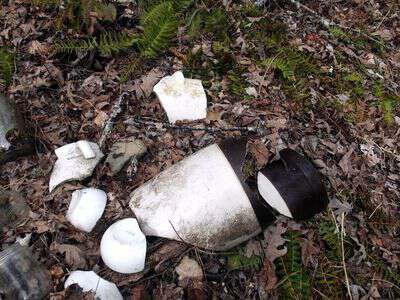 As with all dumps-there were lots of broken bits too-wish I could find a crock like that in one piece.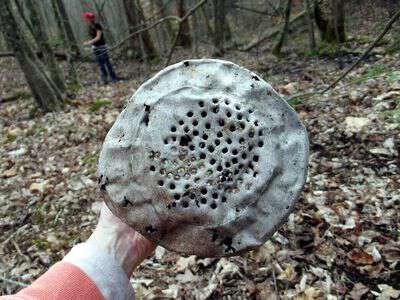 I picked up this old coffee pot with holes punched all over the bottom-it remind me of Pap's 7-dust sifter.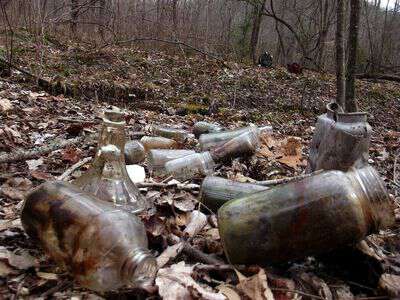 Can you pick out the bottom of the oil lamp in that pile? As you can see-there really was an amazing amount of stuff at this dump. It made me think it wasn't a typical dump-where a family threw out stuff over the years. It was more like they left in a hurry-and maybe the house decayed with the passage of time and stuff was strewn about by nature.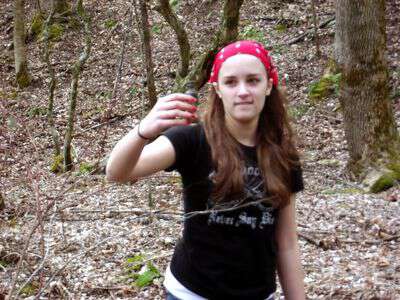 You can see the look of triumph Chitter got on her face-when she found a pretty little curvy bottle.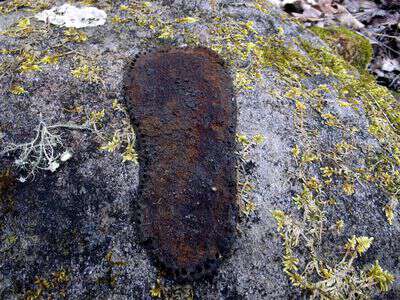 We found so many cool things that day. But the thing that stuck in my mind was the little shoe piece above. Its not unusual to find old pieces of shoe leather around dumps-but I've never found a child's. I should have laid something down beside it so you could gage the size-its just barely longer than my hand. My mind couldn't quit thinking about the child who once wore the shoe.
Whenever I'm around old homeplaces I often feel like if I turn around quickly I'll see the people who once lived there-its like the lives they lived left an impression so strong-they're still there. I kept thinking if the child could see us digging around-shouting and screaming every time we unearthed an old jar-he would think we were silly and maybe just a little touched in the head.
Even now-I wonder if the little child was still young when their family moved on to another place? I wonder if the little foot now grown large still walks this Earth?
Tipper