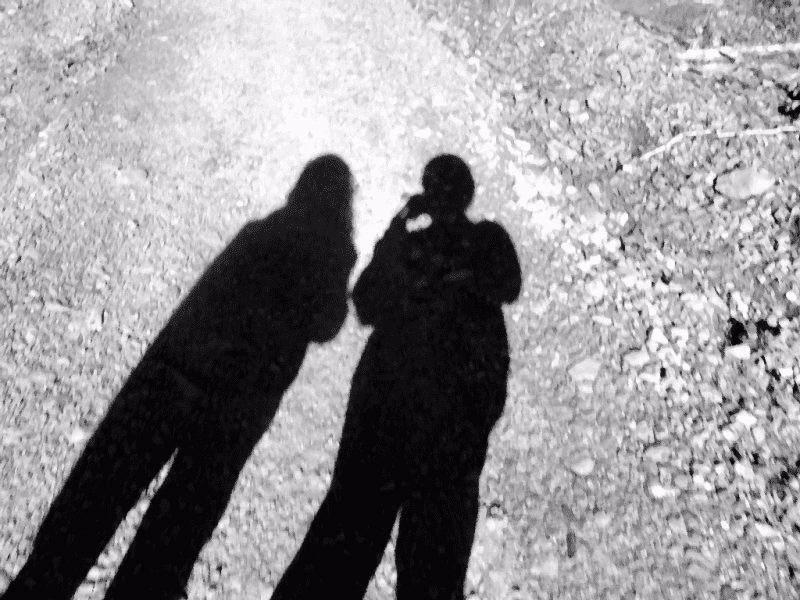 I've always been backwards-oh I've improved over the years, but even as an adult nearing middle age I'm still a backwards little girl inside.
The other day me and Chatter were headed down to the big garden when we saw a man we didn't know walk out in the field to The Deer Hunter. I immediately grabbed hold of her arm and said "Wait a minute lets see who that man is." After I took the photo of our shadows we squatted down at the top of the driveway to see what the man was going to do.
Why would a grown woman decide to not walk down to her own garden in broad daylight because she saw a man she didn't know talking to her husband? Because she's backward.
In Appalachia backwards means-shy, reserved, bashful, slightly strange, or all of the above!
I've already given you an example of how we would use the word to describe someone who's shy like me-here's another use of the word with the same meaning: "Why he wasn't backwards at all he got right up there on stage and played his mandolin with the rest of us."
How about you-ever been backwards?
Tipper
Appalachia Through My Eyes – A series of photographs from my life in Southern Appalachia.