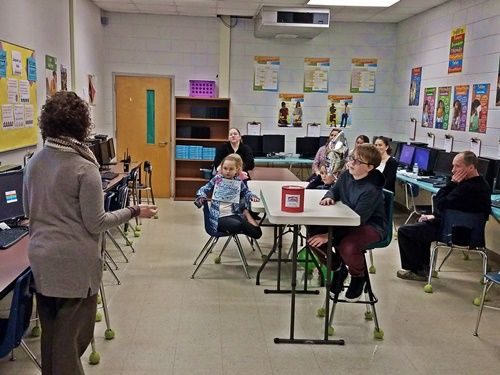 A few weeks back I was asked to talk to students and parents at a local school about being a blogger. There were several speakers and the participants were divided into groups. Each group spent about 15 minutes with a speaker before moving on to the next.
I talked about blogging in general. I read Charles Fletcher's story "Old Jim the Pet Crow" and I talked about Appalachian Language. I believe they enjoyed the Appalachian words I tested them with more than anything else, even though not many of them recognized the words.
My star pupil was a lady about my age who grew up in Brasstown. She knew most of the words. Coming in second was my sister-n-law's nephew who is in 8th grade. He didn't necessarily know all the words, but I could see a flash of recognition go across his face for most of them. I hope my presentation will make him, and the others, pay closer attention to the colorful Appalachian language they hear and take pride in knowing it's part of their heritage.
Tipper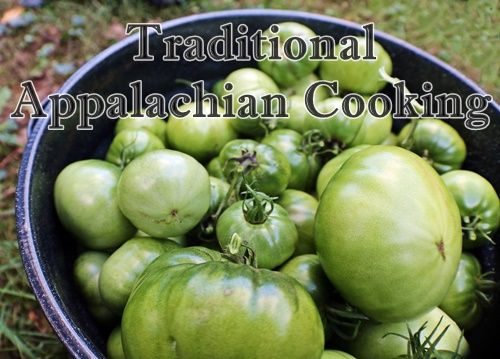 Come cook with me!
MOUNTAIN FLAVORS – TRADITIONAL APPALACHIAN COOKING
Location: John C. Campbell Folk School – Brasstown, NC
Date: Sunday, June 23 – Saturday, June 29, 2019
Instructors: Carolyn Anderson, Tipper Pressley
Experience the traditional Appalachian method of cooking, putting up, and preserving the bounty from nature's garden. Receive hands-on training to make and process a variety of jellies, jams, and pickles for winter eating. You'll also learn the importance of dessert in Appalachian culture and discover how to easily make the fanciest of traditional cakes. Completing this week of cultural foods, a day of bread making will produce biscuits and cornbread. All levels welcome.
Along with all that goodness Carolyn and I have planned a couple of field trips to allow students to see how local folks produce food for their families. The Folk School offers scholarships you can go here to find out more about them. For the rest of the class details go here.
Subscribe for FREE and get a daily dose of Appalachia in your inbox