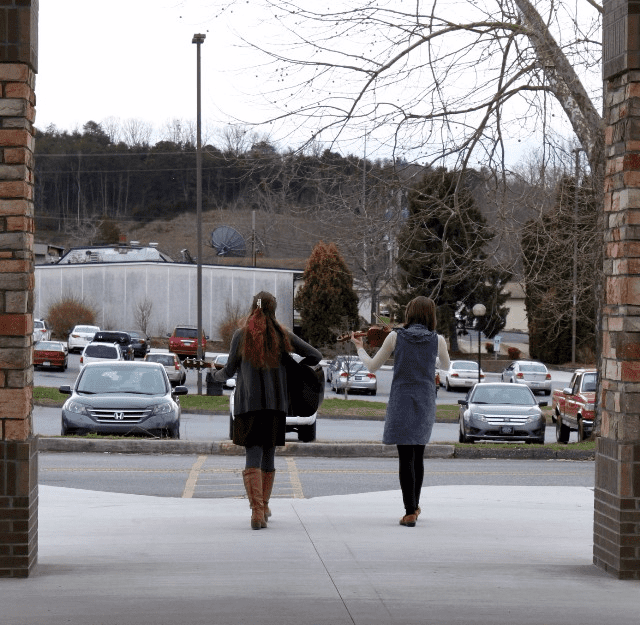 In Appalachia you never know when you'll run into a couple of musicianers.
According to the Dictionary of Smoky Mountain English:
Musicianer noun A musician, one who plays an instrument. "…1940 Simms Wiley Oakley 34 Wiley [Oakely] is extremely fond of music. He feels certain that he would have "been a real musicianer" if musical instruments to play upon had been available in his young days."
Ever since the girls sung Happy Birthday to Charles Fletcher here on the Blind Pig-their musical skills have been in high demand for local birthday wishes.
I think their new motto is something like "have fiddle and guitar will sing for birthday cake."
Tipper
Appalachia Through My Eyes – A series of photographs from my life in Southern Appalachia.