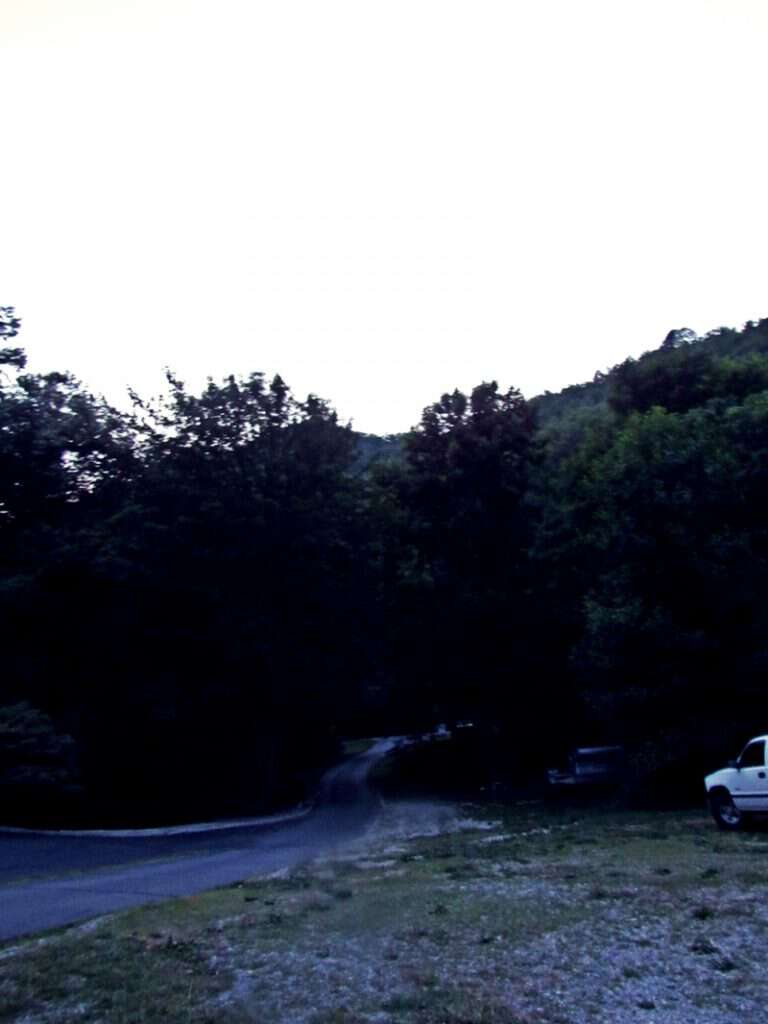 dusky dark noun The times of day when, and shortly after, the sun goes down; partial darkness, in contrast to complete darkness (called black dark).
1939 Hall Coll. Hazel Creek NC It was just about dusky dark. It was snowin' like water pourin' out of a bucket. (Zeb Crisp) 1941 Justus Kettle Creek 122 "Of course," agreed Aunt Emmy, "you must get home before dusky dark lest your folks worry over you." 1986 Ogle Lucinda 61 I was sitting on top the rail fence, and it was getting dusky dark when I saw something moving toward us out of the Rhododendron thicket.
~Dictionary of Smoky Mountain English
——————–
I've always thought dusky dark was the most lonesome part of the day. The portion of time seems lost between the busyness of daylight and the restfulness of black dark night.
Tipper