As I sit at and type this post we desperately need rain. I know more than a few of you are experiencing the same need and then there are those of you who desperately need to get rid of the rainy mess you've been living in over the past several weeks. Such is the way of weather.
Our Sow True Seed Trucker's Favorite Corn is coming right along, although there's no tassling yet.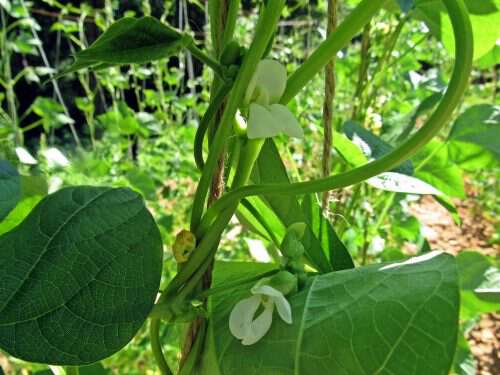 Our Sow True Seed beans are blooming but man they need some water to help them produce. The Yonce Bean that we're growing for the first time is about a week or so away from the first picking.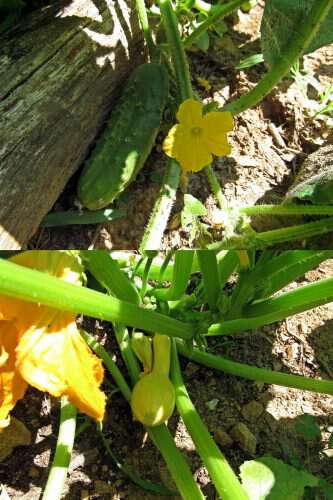 The squash and cukes are producing good for us this year, and if we had a little more moisture I do believe we'd have a bumper crop of both.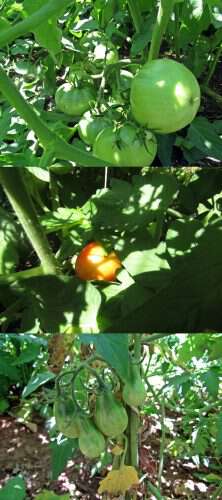 Sow True Seed's heirloom tomatoes are looking good. Mountain Princess has been the first to ripen for us (it usually is) so that's the only variety we've been enjoying so far.
The pumpkins, watermelons, winter squash, and sweet peppers are growing, but like the rest of the garden they sorely need some rain.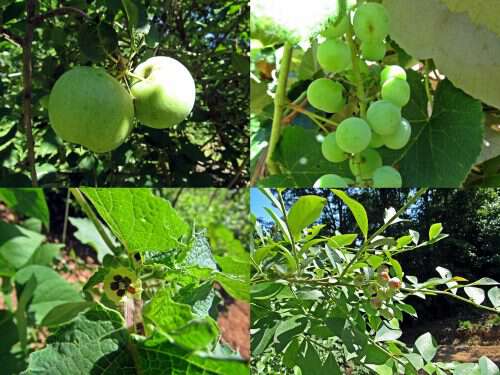 I'm still so excited about our first fruiting of grapes! There's not that many, but still so exciting! The apples are looking good. This year looks to be our largest harvest yet.
Most of our blueberries are the late bearing variety. The few early bearing bushes haven't fared well in the dry weather. All but a few of the blueberries shriveled and dried up.
The ground cherries that grow abundantly through the garden seem to be making it just fine. I picked enough blackberries for a run of jelly over the weekend so they are hanging in there too.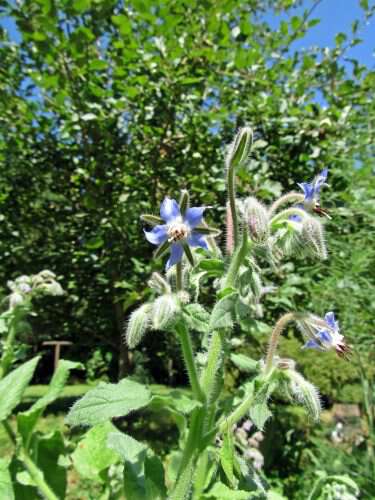 Borage
Chatter's herbs are doing pretty good. A few didn't make it, and I'm not sure what she's going to do with the ones that did, but I'm sure she'll come up with something.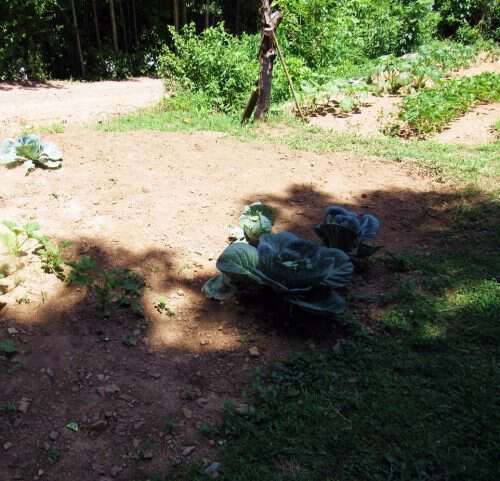 Even though Granny's garden is just down the hill it seems to be suffering worse from the dry weather than ours. Maybe its the difference in the soil or drainage.
She was able to harvest most of the cabbage Pap and Chitter planted back in early spring. Granny made kraut with most of the cabbage. She said it seems especially pretty and white in the jars.
Leave a comment and tell us how your garden is doing.
Tipper