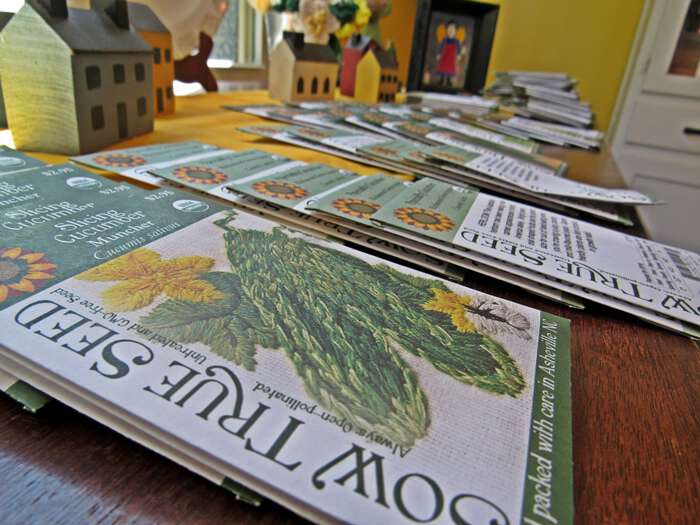 This year Sow True Seed has graciously donated extra cucumber seed so that I can deputize @ Large Cucumber Reporters. The time for planting cucumbers will be here before you know it! Especially for those of you who live farther south than I do.
Let me tell you about the Cucumber varieties.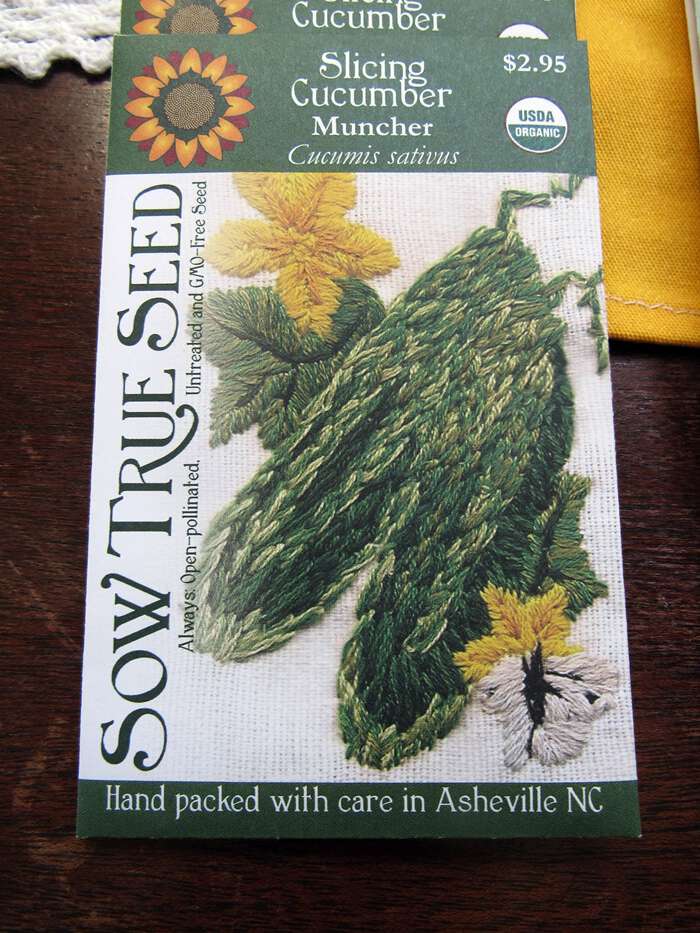 Slicing Cucumber Muncher: I've never grown this variety before. I typically grow cucumbers that stay on the smaller size. The description states that this one won't get bitter even at the longer lengths that it grows.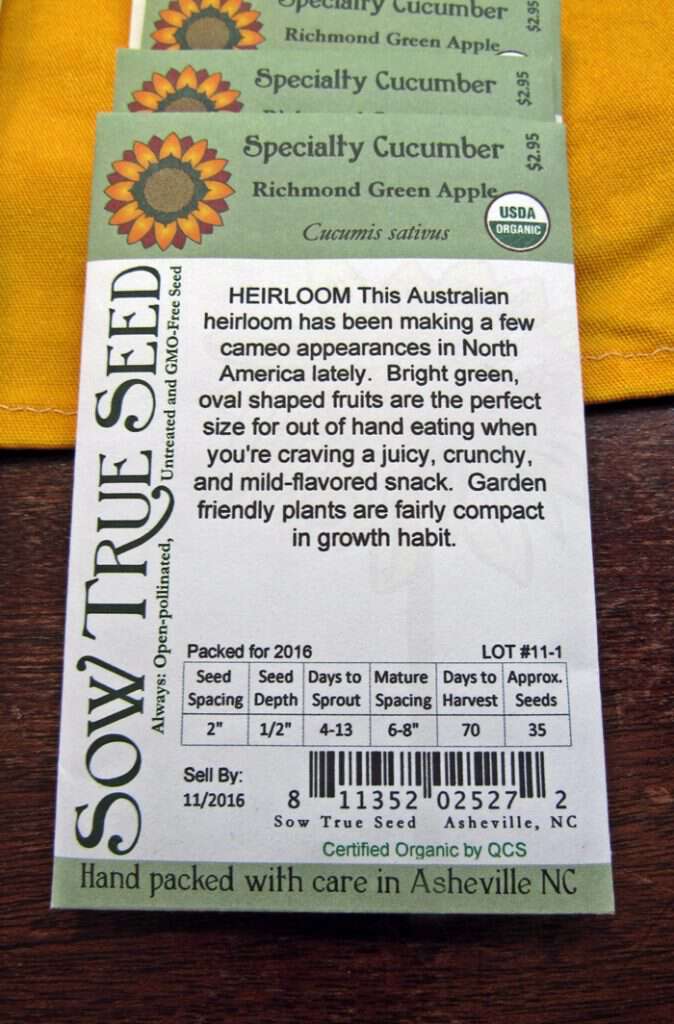 Richmond Green Apple: I haven grown this one before – it's an excellent producer for us. The roundish cucumbers have a milder flavor and the skin seems thinner to me.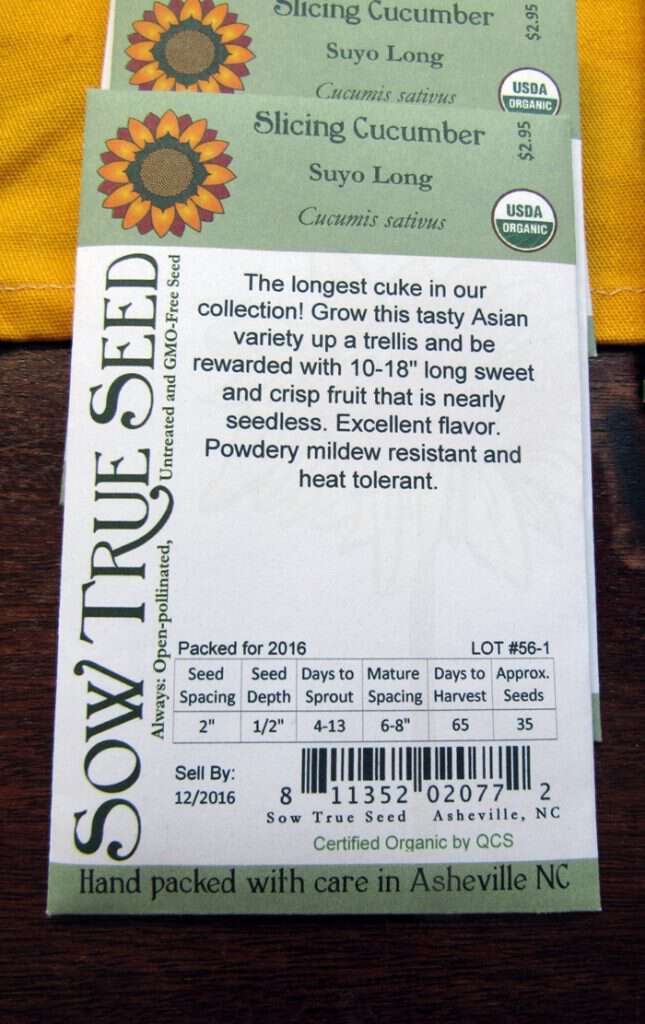 Suyo Long: These babies can grow up to 18 inches long!!! Now that's something to get excited about. I've never grown these either, but I can't wait to see what a 18 inch cucumber tastes like.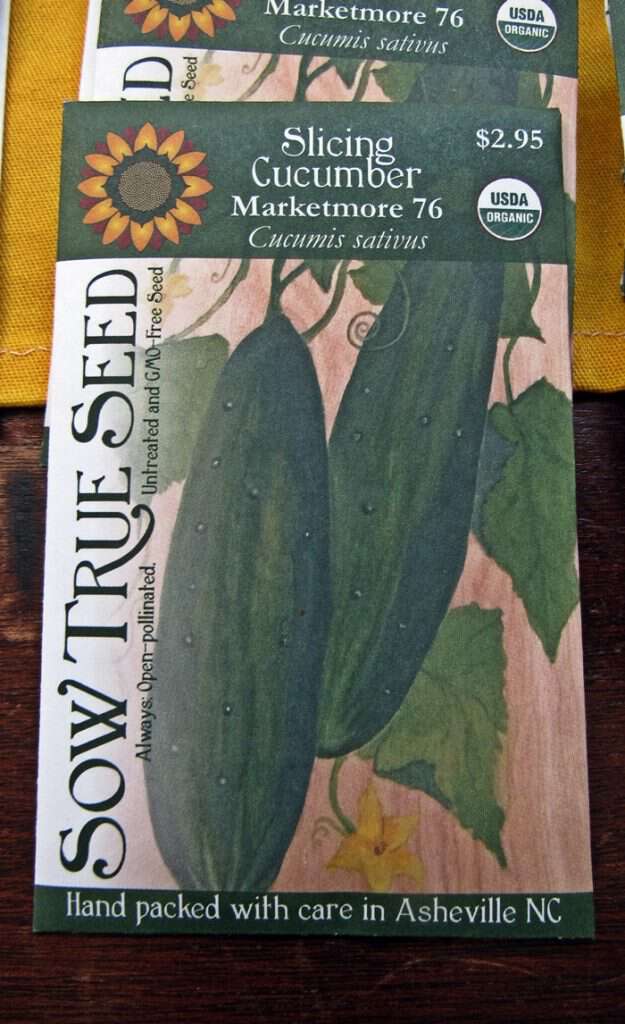 Marketmore 76: This one is described as one of the best all around cucumbers – even good for selling at the market.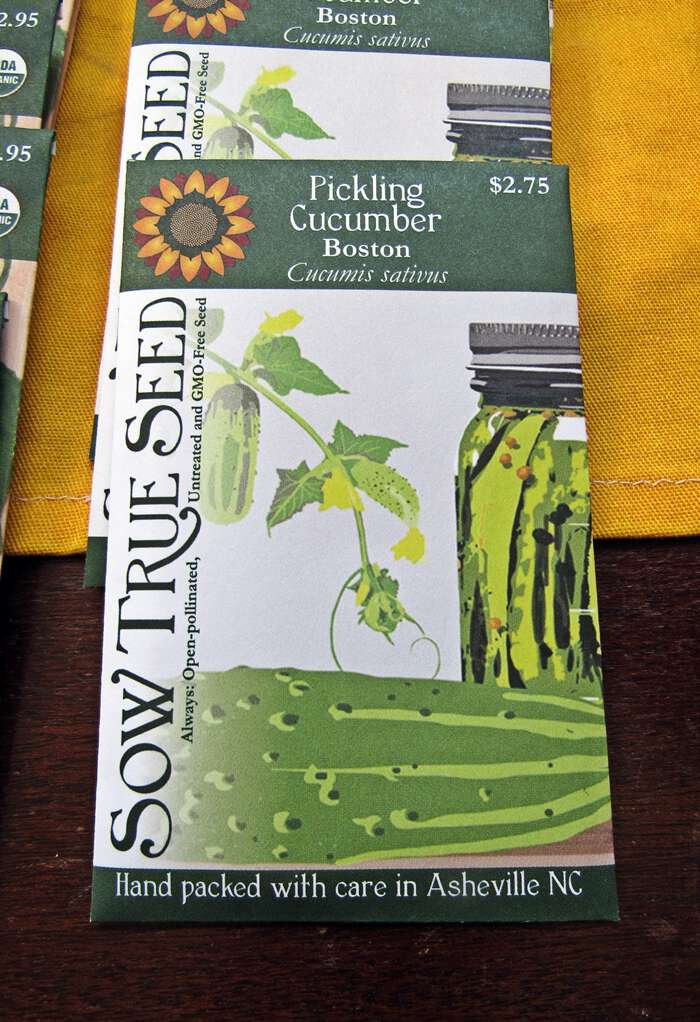 Boston: According to the description, this is the cucumber for pickling. I'm excited about growing it for the first time because I put up lots of pickles each summer.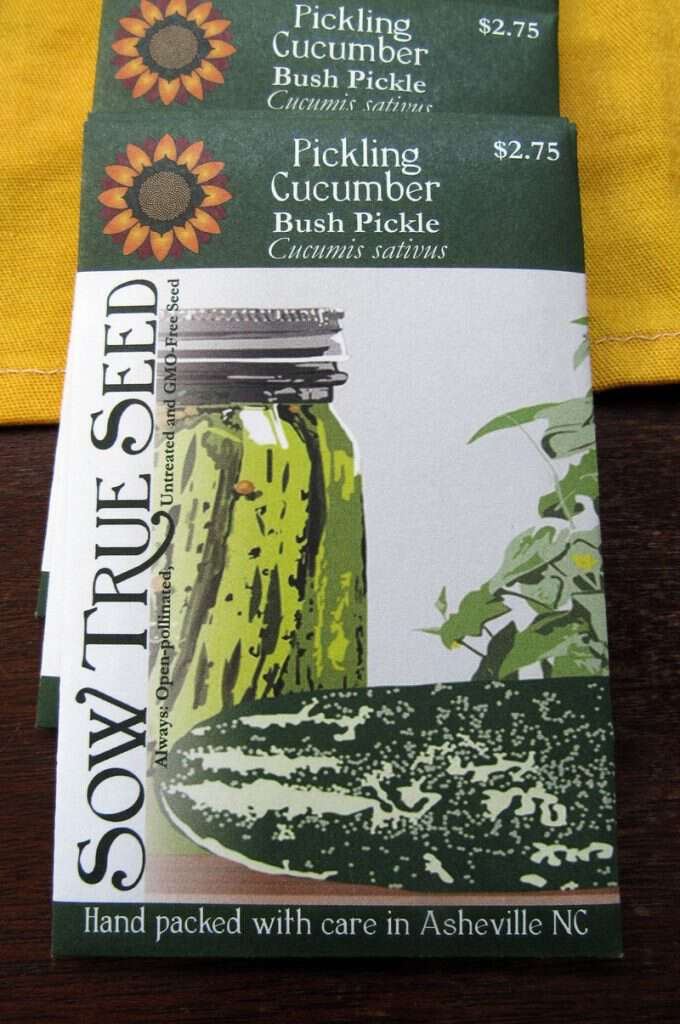 Bush Pickle: I grow this one every year. It is a great producer and it does take up way less space than cucumber varieties that run.
So what does being a Blind Pig & the Acorn Cucumber Reporter @ Large mean?
Sow True Seed is always looking for feedback about their seeds. You know things like plant growth, production, pest issues, and most of all taste.
To be an @ large reporter you simply need to plant the cucumber seeds, keep track of how they grow, and send your findings and observations to either me or directly to Sow True Seed. If you can snap a few photos along the way for me to share here on the Blind Pig-that would be fantastic too.
*This year's reporters @ large project has closed, but be on the lookout for other reporting @ large projects.
Tipper