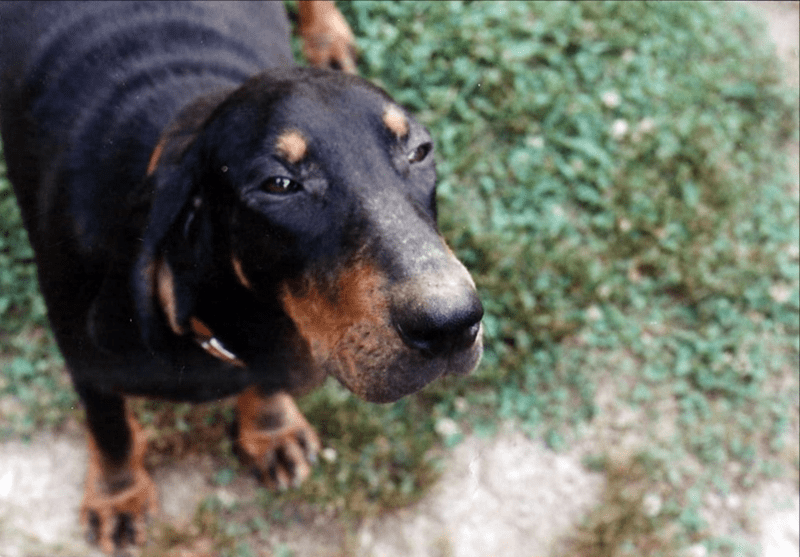 Years ago, our holler rang with the sound of calling in the dogs to load them up for a hunting trip or for feeding time.
I don't really remember Pap calling the dogs. After us kids were born his hunting days were mostly over. But I have fond memories of my brother Steve and my Papaw Wade calling the dogs up by yelling he-yeh he-yeh he-yeh.
After starting the Blind Pig, I came across an article detailing the different calls Appalachians used to call in the dogs, the cows, the pigs, the chickens, or even the sheep. It was then that I realized how precious it was to have those memories of Papaw and Steve's voice ringing down through the holler.
Smoky Mountain Voices A Lexicon of Southern Appalachian Speech edited by Harold F. Farwell, Jr. and J.Karl Nicholas has an entry for hyeh this is a portion of the definition:
hyur: adv., variant of here. Pronounced hyeh only in calling a dog
The entry goes on to discuss different uses for hyur. The book also documents the use of hyep hyep hyep being used to scatter hunting dogs.
These days the holler is home to pets instead of hunting dogs and I typically hear people whistling or yelling the dog's name to call them.
Do you remember any unique ways of calling up animals around your place?
Tipper