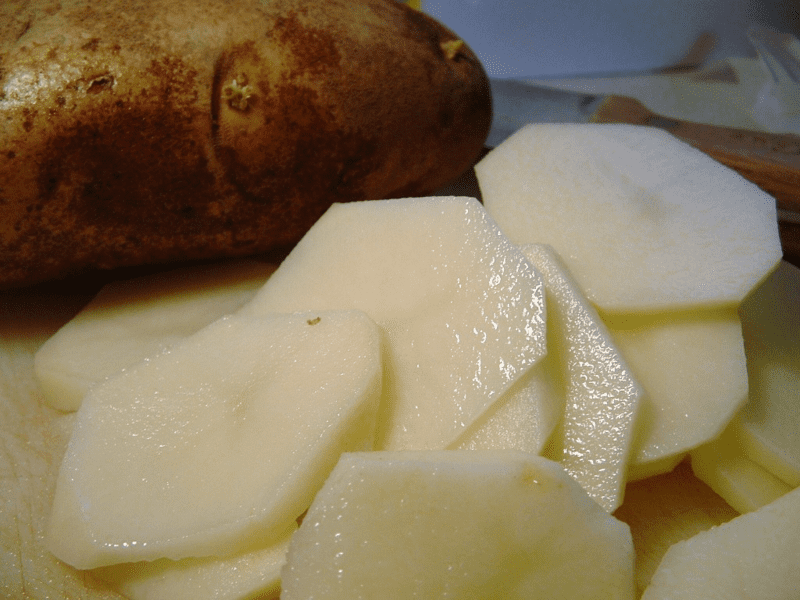 Do you ever get a craving for a salty snack? I do. When I was a little girl and wanted something to snack on Granny would make us a pan of oven potato chips. These days, I still make them for a quick snack, but I also make them to go with hamburgers or hot dogs.
Sometimes I dip mine in ketchup sometimes I dip them in mustard – either way they're good.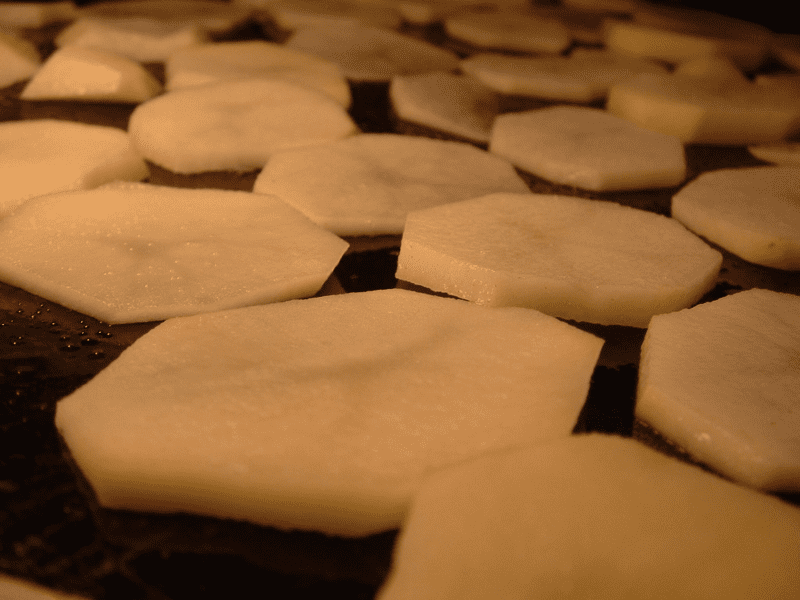 When Granny was a little girl (that's her above with her Mother Gazzie) she was beyond a picky eater. She said she'd rather go hungry than eat certain foods…and sometimes she did just that go hungry instead of eating whatever her mother was serving for dinner or supper. Granny was a stubborn little girl too.
One thing Granny did like was potatoes. She said sometimes when she was hungry, but too picky to eat what was offered, she'd slice a potato really thin and cook it on top of the wood cook stove. She'd sprinkle them with salt and scoff them up.
To make Granny's Oven Potato Chips peel a potato or 2 and slice them into thin circles. If you have one of those nifty hand slicers they work perfect for slicing the potatoes. You can play around with how thick or thin you want them. The thicker they are the longer they take too cook and if you get them too thin they burn or stick to the pan in an impossible manner.
Spread the sliced potatoes out on a lightly oiled cookie sheet, sprinkle them with salt or what ever seasoning you prefer, and cook them under the broiler of your oven.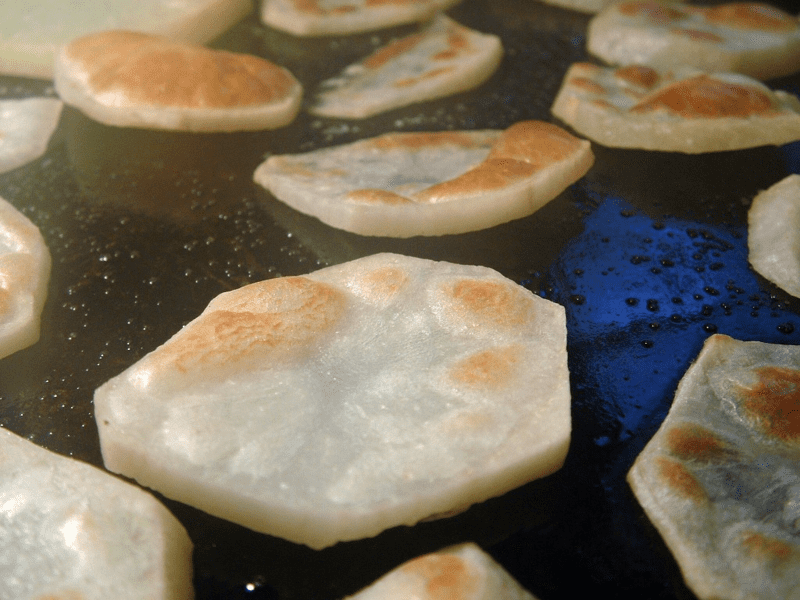 You have to watch them close. Once they began to puff up and turn light brown, take the pan out and flip the potatoes over so that the other side can cook.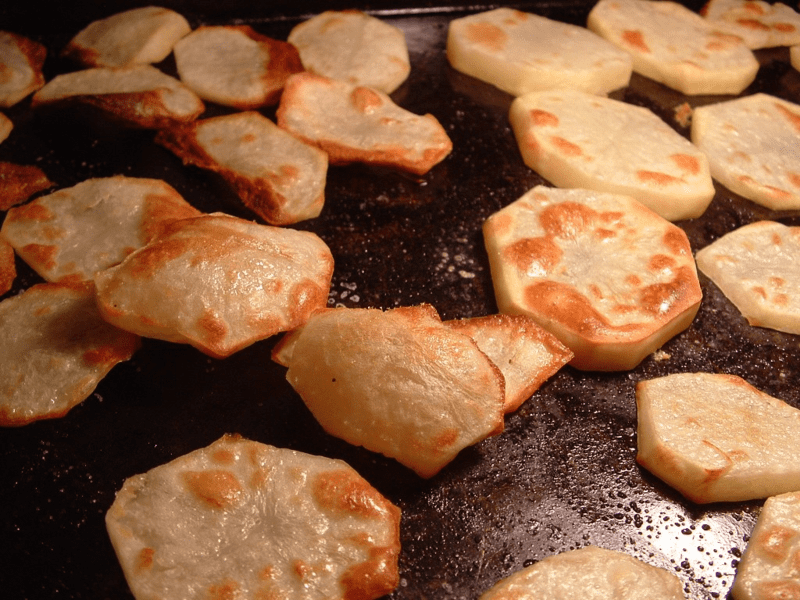 Once the other side is browned they are ready to eat. Doesn't take long for them to cook under the broiler, so you do have to keep a close eye on them.
Tipper
Portions of this post were originally published here on the Blind Pig and The Acorn in January of 2011.