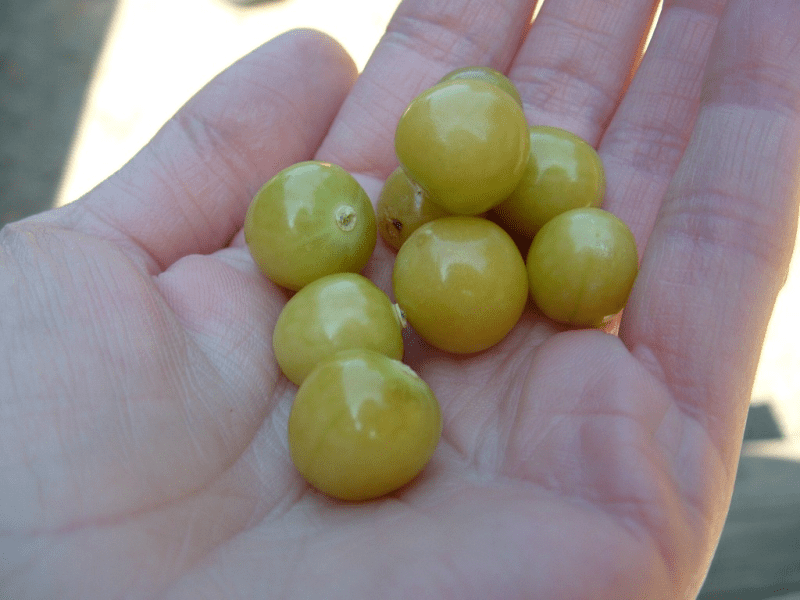 All my life I've heard Pap talk about ground cherries. He told me they grew wild along side most everyone's garden and made a tasty snack for children who were working in the garden or playing close by.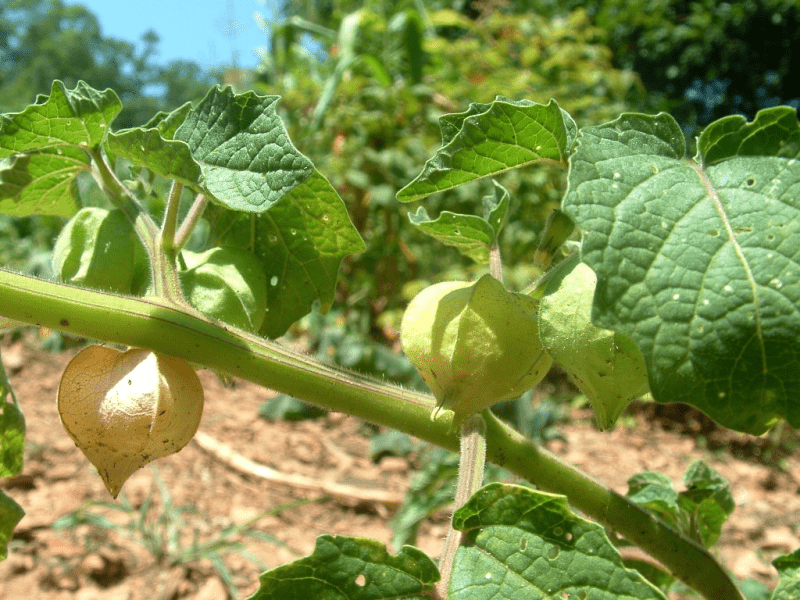 There are several varieties of ground cherries at least one of which is native to North America. Some folks call them husk tomatoes or tommy toe plants.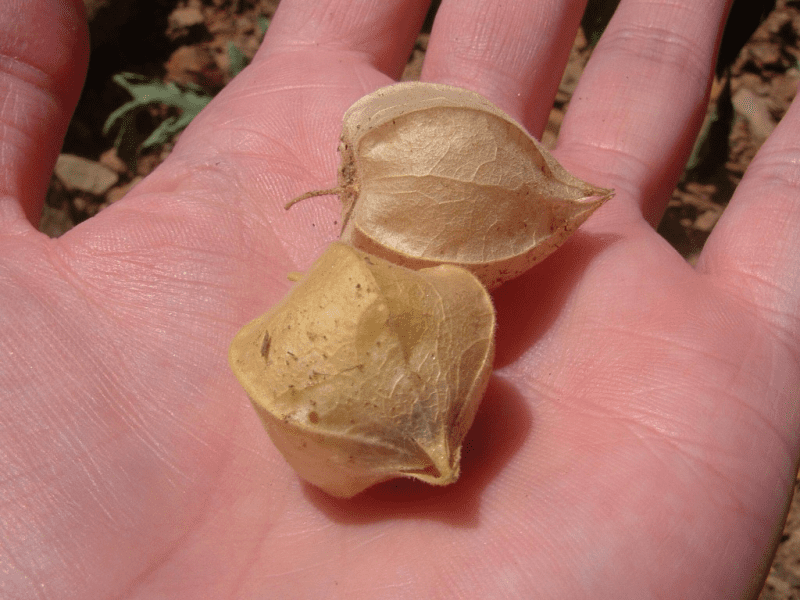 The plant grows fairly low to the ground and once you have a plant or two you're bound to have more the following year. Ground cherries are self sowers.
The cherries are covered with a husk. Once the husk has dried and turned a light brownish color they are ready to eat.
I've read a variety of different descriptions when it comes to how they taste, everything from citrus to pineapple. All I can tell you is they taste very good—sweet, but not quite like a fruit taste to me.
Last summer, Jim Casada asked me if I had ever heard of ground cherries I said "Yes, but I've never seen them or tasted them." Jim packaged up a box full and mailed them to me. I was so excited to open the box and see what Pap had been talking about all these years. And after Jim explained to me I could grow my own the following summer by simply throwing a handful or two out in the garden I was doubly excited.
Have you ever had a flash of a memory that is so real yet so fuzzy you just can't put your finger on exactly where or what it was? As soon as the first ground cherry rolled out of the box onto my hand I had a flash of memory. It seems I was in the garden with Big Grandma (Pap's grandmother, my great grandmother) and she handed me a little round yellow ball and encouraged me to eat it, but I wouldn't, at least I don't think I ate it. If the memory is real and if it was Big Grandma, I would only have been 3 or 4 years old. Maybe younger. She died before I started school.
Funny all these years I've listened to Pap's memories of ground cherries when I had my own all along and just didn't know it.
Have you ever tasted ground cherries?
Tipper