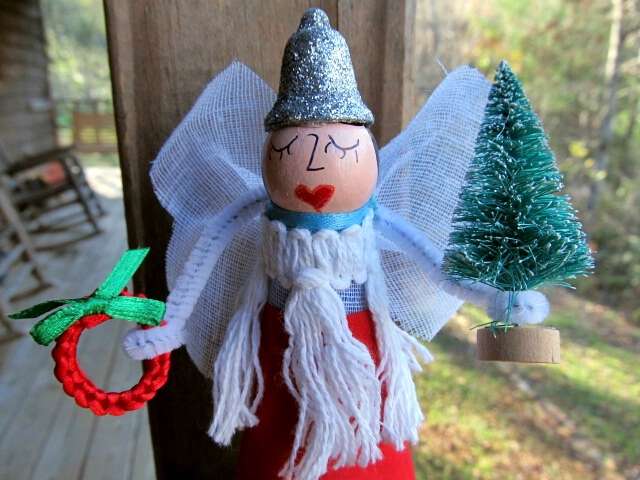 I've been making Christmas Angels and I have thoroughly enjoyed myself. I get my need to be creative from Granny. When I was growing up she was always making something-actually she still is! These days she mostly sticks to crotchet but when I was a little girl she dabbled in all sorts of creative crafting.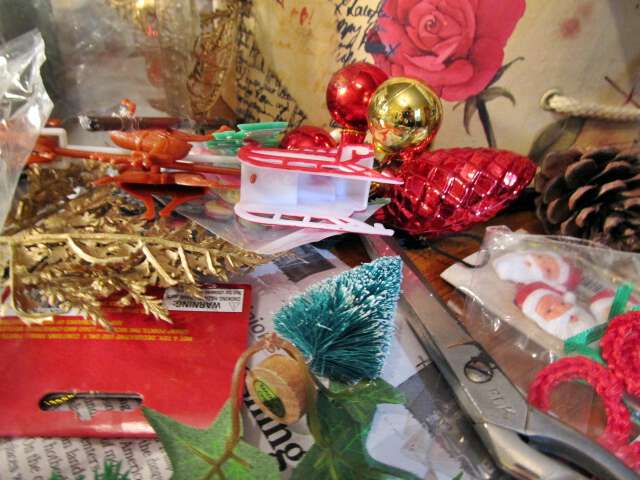 The top of my kitchen table hasn't been visible for a good 2 weeks now, but I'm not letting that bother me too much. If you craft you have to spread it all out to see what you've got-at least that's what I tell myself.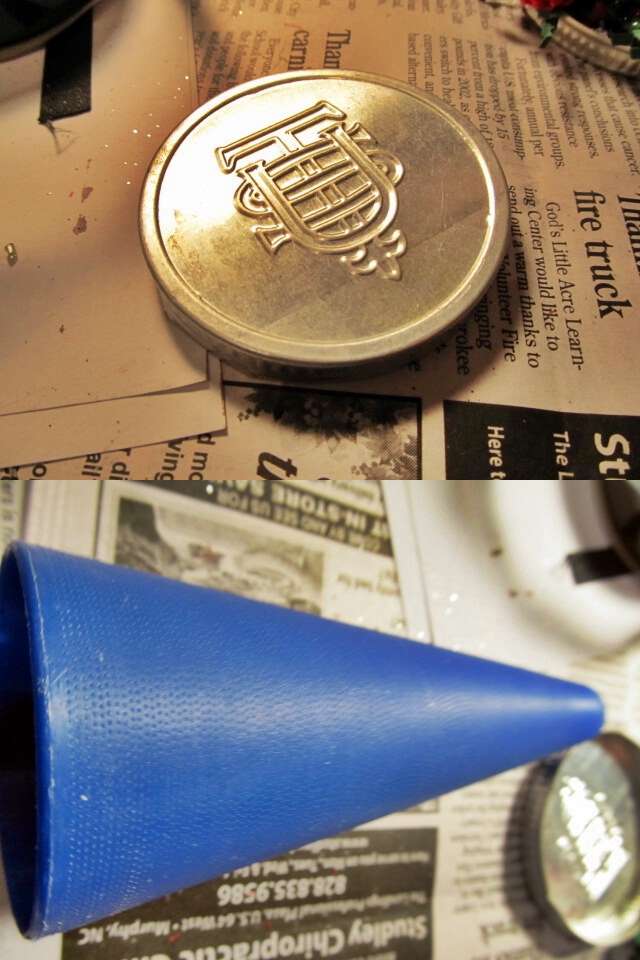 I love to craft with things I have on hand. Sometimes you have to buy supplies from the store, but it literally thrills my soul when I can make something with things I already have.
My Christmas Angels are made from various items. The bodies are from Granny's days of working in the sewing factory. She saved the plastic spools that thread came on. She just knew they'd be useful for something eventually. Granny also saved the silver lids from Pap's snuff jars. He quit dipping several years ago, but  over the years I ended up with some of those shiny tin lids that came on his jars. They made the perfect bottom for my Angels-adding both stability and a more finished look.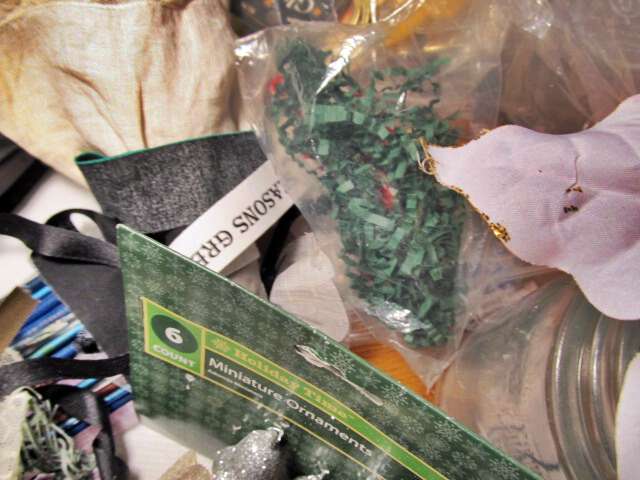 Like Granny, I collect bits and pieces that catch my eye knowing I'll use them eventually in some project or other. See the bag of green squiggly things in the middle of the photo? It's shredded paper that came in a package a few years ago. As soon as I saw it I thought of Christmas and added it to my craft stash. I've used almost all of the green paper bits and now I'm wishing I'd get another package with some in it!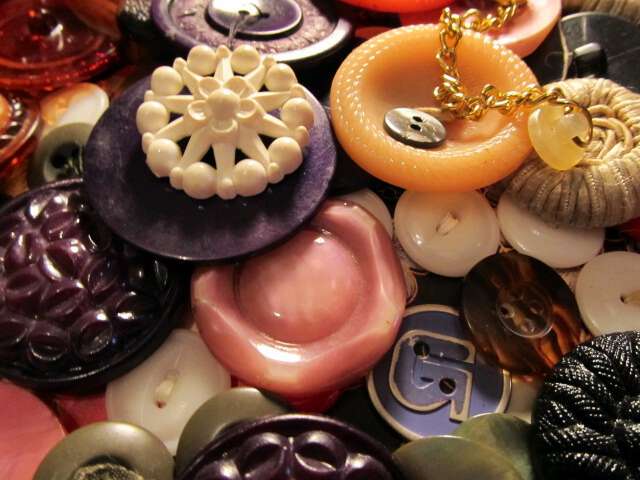 Our collection of old buttons is always a fun place to look for crafting items. I used a button for one of the Angel's hats. I used bits of string and ribbon I had hanging around on a few of them. And some small Christmas decorations that came off larger Christmas decorations were also used. I was even able to use a few cake decorations I picked up at a yardsale for a quarter.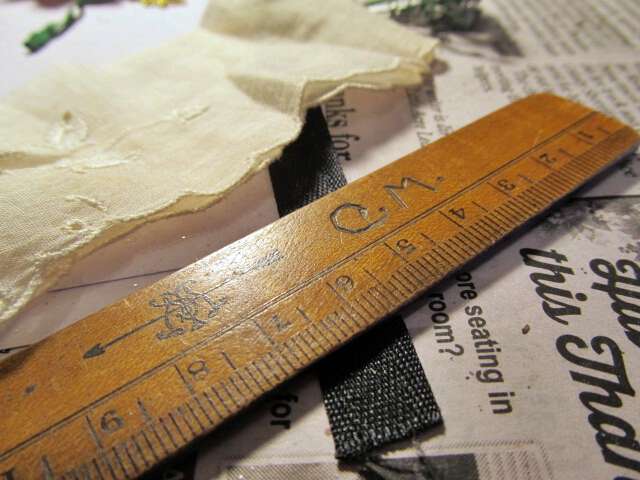 Along with the odd pieces I collect to use for crafting, I also find myself using old tools. I have a pair of Granny's scissors that I know she had when I still lived at home and my glue gun is well over the 15 year mark. Another tool I love to use is the little ruler in the photo. Its so handy because its small and its so very lovely because the initials tell me it was Miss Cindy's father's ruler. Curtis Mease. It just has a good feel to it-maybe that's because its old and of good quality. Or maybe its because I think he would smile to know his ruler was being used in happiness to create beauty.
Tipper