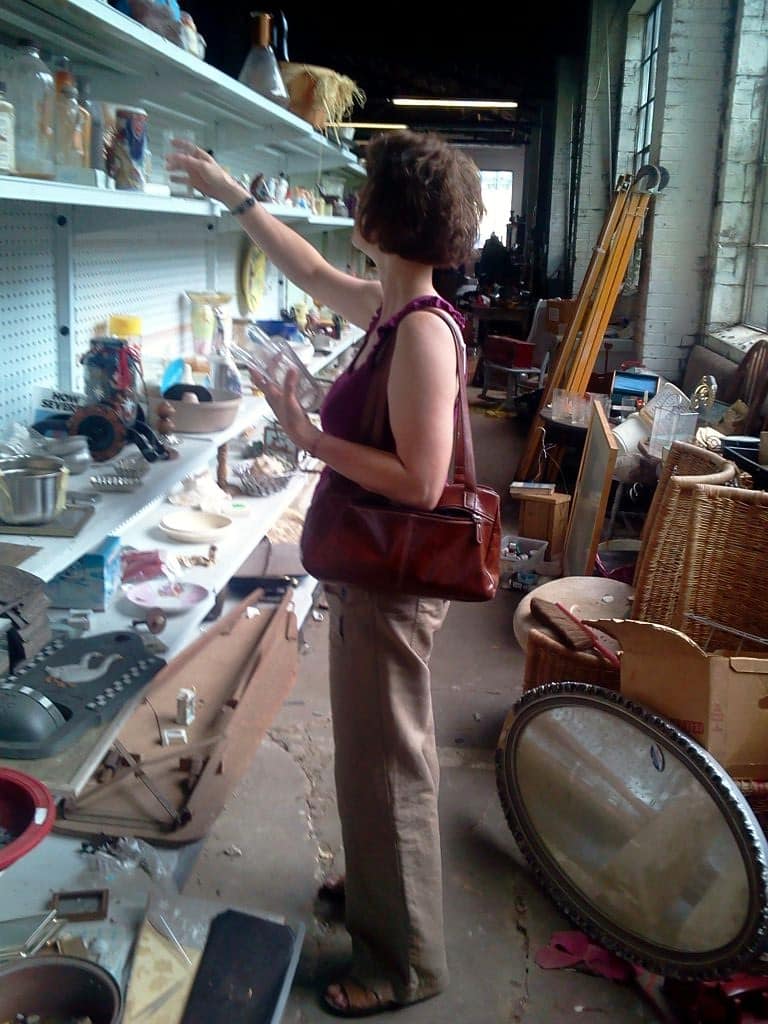 A few weeks ago the Blind Pig Family went to Canton, NC for a few days. Shopping for school clothes is a good excuse to visit Papaw and Nana. They're always willing to let us invade their house with Ruby Sue and the rest of our stuff.
In our book, a trip to Canton can never be complete without a visit to the Cold Mountain Hardware store. In days gone by the store was Powell Lumber Company and was owned by The Deer Hunter's great uncle, Guy Roberts.
These days the hardware store has a hodge podge of items for sale our favorite part is the junk/antique items they sell in the back. We always come away with some sort of treasure. This time I found three drinking glasses that I love. I'm positive something was originally sold in the jars-maybe jelly?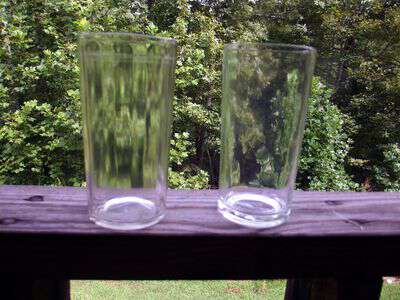 All three jars are five inches tall; one is beveled around the outside and two are not.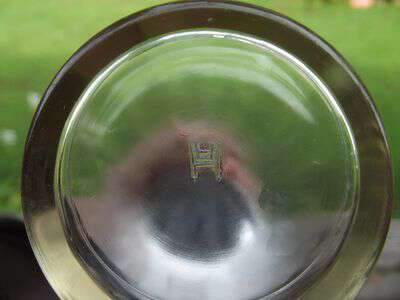 This is a photo of the bottom of the jar.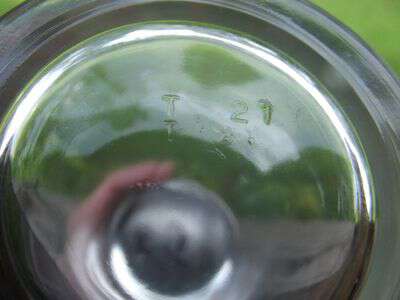 This is a photo of the bottom of the other two jars.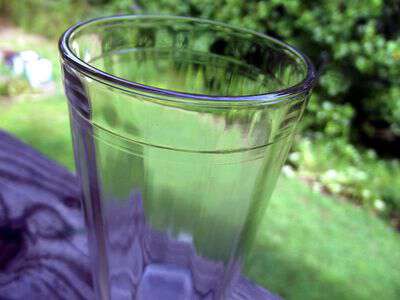 One of the glasses had the price of $1.40 written on the bottom of it. Not wanting to spend money on something I didn't really need I only picked up three of them even though the store had several others.
When the cashier rang them up the total was only 80 cents! Ever since I've wished I had went back and got the rest of the jars. Something about the way they feel just makes them the best little glasses to drink out of, almost as good as my old snuff jars.
If you know what originally came in the jars I'd love to know!
Tipper