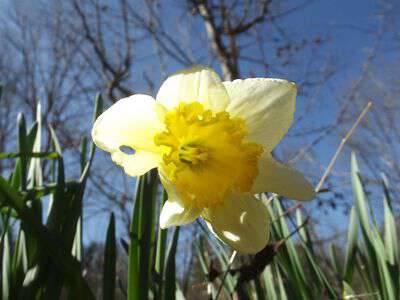 The March flowers finally decided to show their lovely bright faces around my house. Seems like they are later than usual this year.
"March flowers" is a very old Appalachian term used to describe the flowers. Granny calls them Jonquils-I call them Daffodils. I've also heard the flower called an Easter lily.
What do you call them?
Tipper
Appalachia Through My Eyes – A series of photographs from my life in Southern Appalachia.